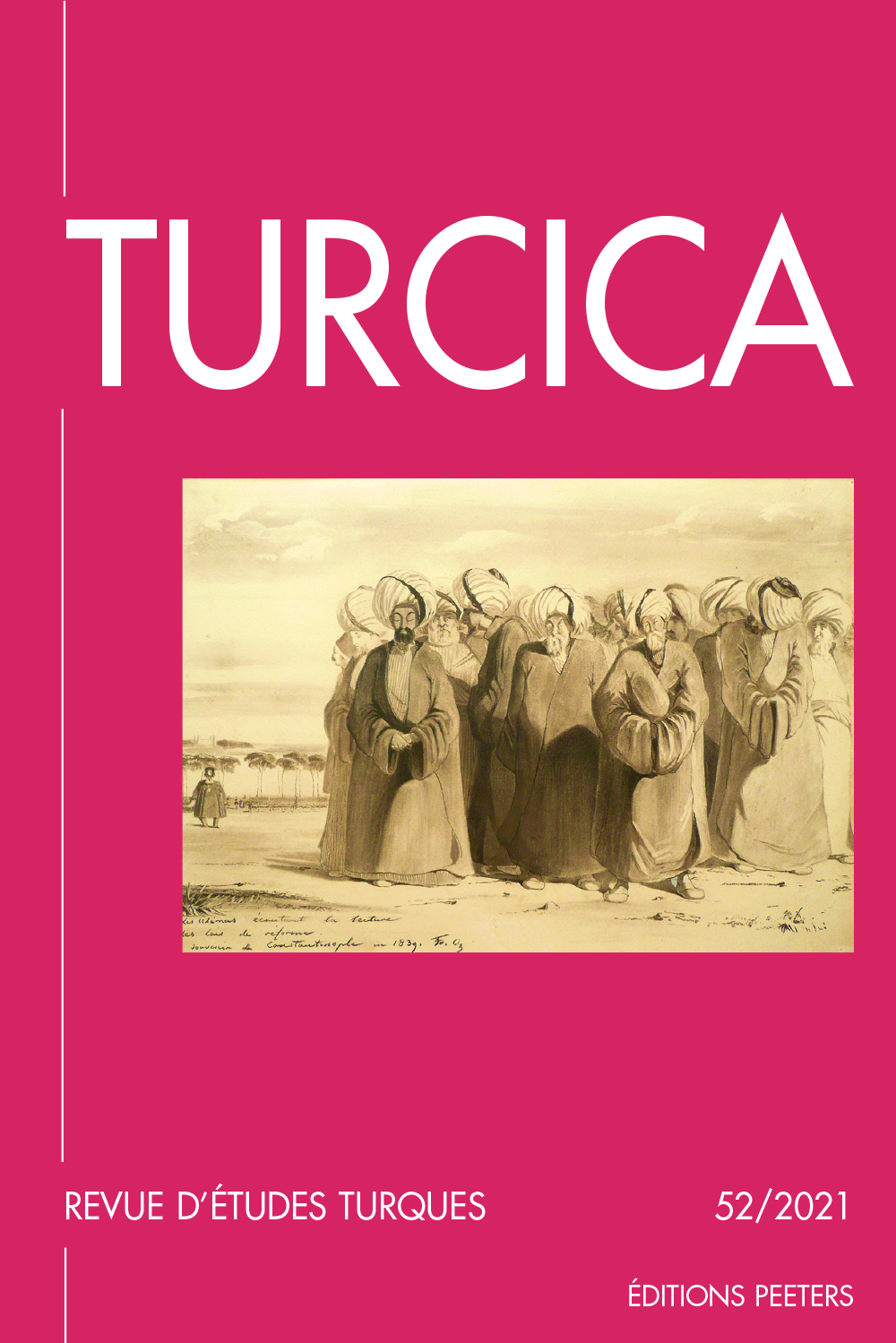 Document Details :

Title: Bijoux de famille
Subtitle: Confiscation, donation et succession dans une famille de dignitaires ottomans de la fin du XVIIIe siècle
Author(s): BOUQUET, Olivier
Journal: Turcica
Volume: 52 Date: 2021
Pages: 103-160
DOI: 10.2143/TURC.52.0.3289809

Abstract :
L'article repose sur l'exploitation d'un inventaire après décès (tereke) copié dans un registre de succession (kısmet defteri) daté de 1785. Il éclaire les relations légales et pratiques entre trois procédures (confiscation, donation, succession) rarement associées dans les études, pourtant très nombreuses, consacrées aux saisies des biens des hauts dignitaires. Il établit dans quel contexte le grand vizir Halil Hamid Pacha avait procédé à des donations au bénéfice de ses enfants mineurs et explicite les raisons pour lesquelles celles-ci consistaient en biens de valeurs et principalement en bijoux. Il explore la matérialité des univers du luxe et propose une étude inédite sur les émeraudes et les diamants que les dignitaires de la Sublime Porte accumulaient pour leurs enfants. Il opère une jonction entre l'historiographie connectée des circuits de fabrication et de distribution des pierres précieuses entre l'Inde et l'Europe renouvelée ces dernières années et l'Empire ottoman très peu pris en compte par cette historiographie. Il confronte les terminologies des inventaires aux représentations iconographiques, témoignages de l'époque et ressources de l'histoire de l'art. Il invite à croiser un domaine peu étudié (l'histoire comparée des techniques) à un autre qui l'est encore moins (la transmission générationnelle des fortunes).


---

The article is based on the use of a probate inventory (tereke) copied in an inheritance register (kısmet defteri) dated 1785. It sheds light on the legal and practical relations between three procedures (confiscation, donation, inheritance) rarely associated in the studies, however very numerous, devoted to the seizures of the property of high dignitaries. It aims to determine in what context the Grand Vizier Halil Hamid Pasha had made donations to his minor children and explains why these consisted of valuables and mainly jewelry. The study not only provides an unprecedented insight into the diversity and the richness of jewels the dignitaries of the Sublime Porte accumulated for their children; it also offers an innovative junction between the connected historiography of global luxury and diamond processing from India to Europe and the Ottoman Empire this renewed historiography has not taken into account until now. Confronting the terminologies of the inventories with iconographic representations, testimonies of the time and resources from the history of art, the article finally invites historians to cross a little studied field (the comparative history of techniques) with another which is even less studied (the generational transmission of fortunes).


Download article