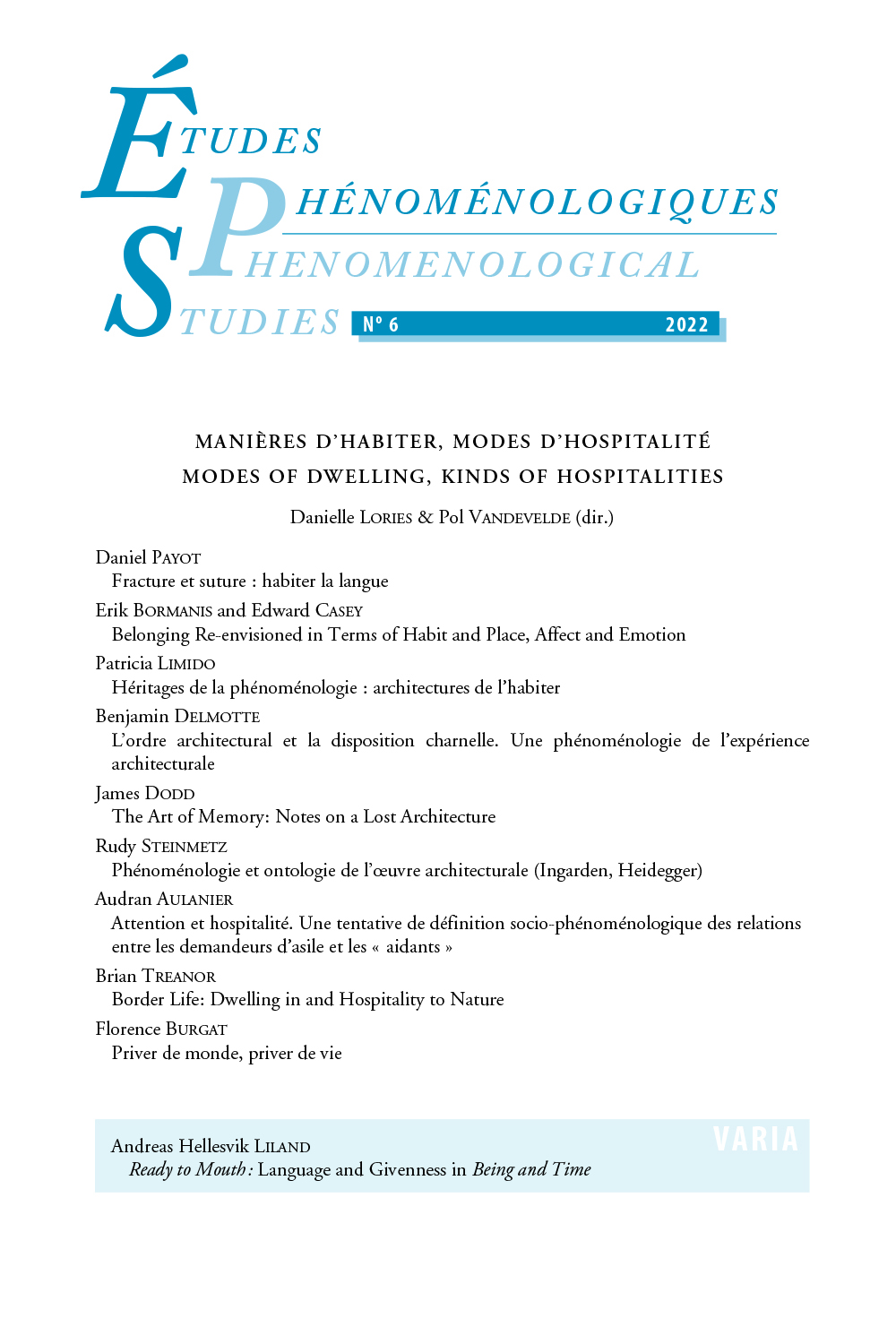 Document Details :

Title: Héritages de la phénoménologie
Subtitle: Architectures de l'habiter
Author(s): LIMIDO, Patricia
Journal: Etudes phénoménologiques - Phenomenological Studies
Volume: 6 Date: 2022
Pages: 51-78
DOI: 10.2143/EPH.6.0.3289792

Abstract :
Why have the architectural and landscape arts taken up and used some highly theoretical and specific concepts derived from the phenomenological field for some thirty years? What conception of the human being, of the life world, and of being-in-the-world does phenomenology provide that can be of interest to architects and landscape designers? This question in no way naively assumes the unity of the various fields of phenomenology but rather questions the nature of the tools that these artistic practices can draw from this broad field. What is the sense and the relevance of this import of phenomenology into the disciplinary concerns of the architectural and landscape arts? I show that the recourse to the great phenomenologists (Heidegger, Merleau-Ponty, Dufrenne, Maldiney) is motivated by the search for conceptual tools capable of escaping the modern dualism that has set the thinking subject (Galilean-Cartesian) against a nature that is reduced to a homogeneous and infinitely available space. Rethinking the relationship to places and to space in terms of participation rather than domination also means rethinking the ways in which human beings dwell in the world and the quality that this dwelling has for human beings themselves and in relation to all other living beings.


Download article