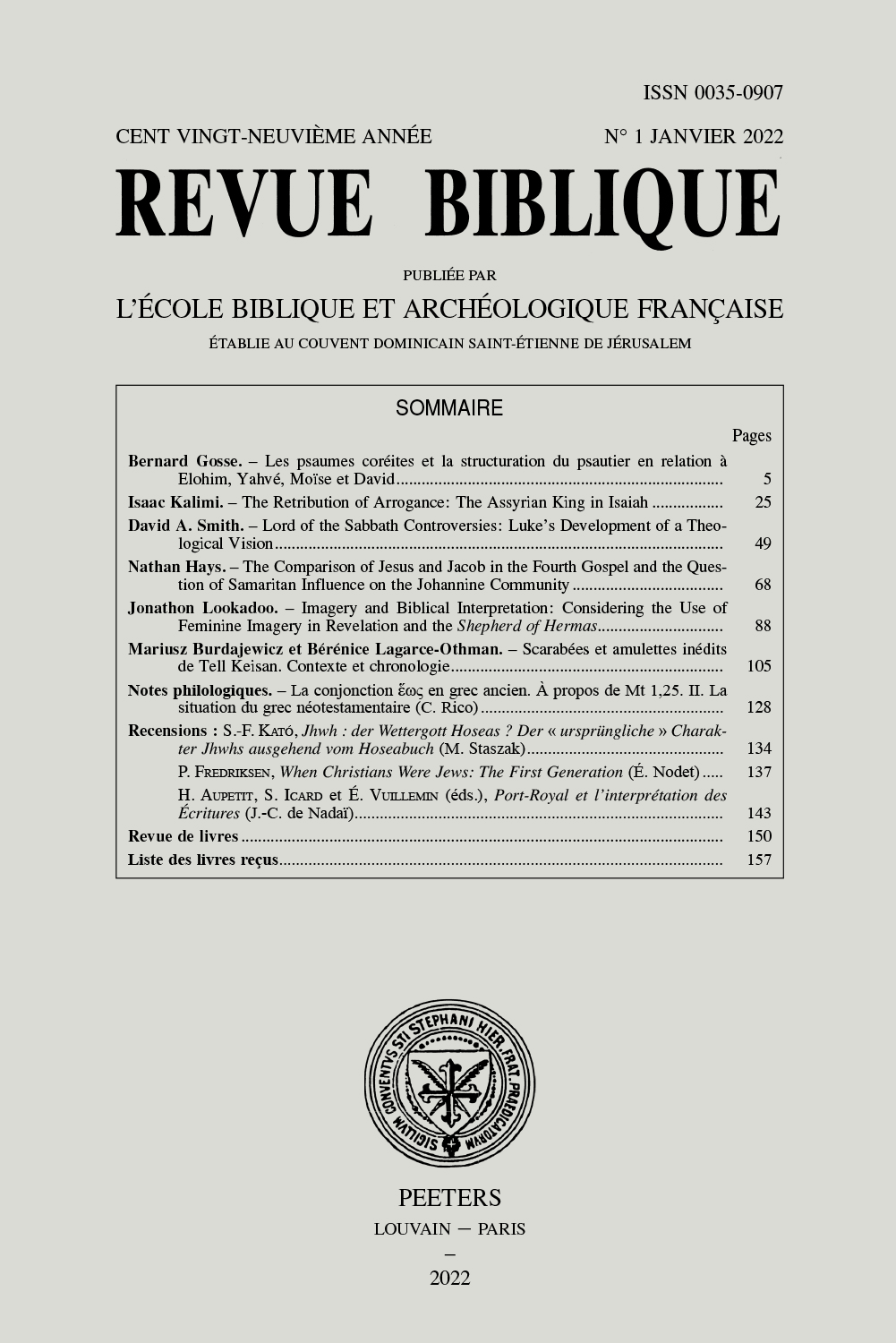 Document Details :

Title: The Pastor among the Physicians
Subtitle: 1 Tim 2:15 and Salvation in a Context of Contested Health Claims
Author(s): BOOTH, Adam
Journal: Revue Biblique
Volume: 128 Issue: 4 Date: 2021
Pages: 593-608
DOI: 10.2143/RBI.128.4.3289745

Abstract :
1 Tim 2:15 claims that women will be saved through childbearing. The language used to speak of salvation has a more basic meaning of physical health. This paper investigates how medical opinion contemporary to the letter would have evaluated the claim that childbearing was salubrious and shows that that question was contested. Are the Pastor's hearers being called to see salvation as intimately connected with bodily forms of life for women socially valorized as 'healthy' or to see salvation as entangled with bodily danger?


---

1 Tm 2,15 affirme que les femmes seront sauvées grâce à l'accouchement. Le langage du salut a une signification plus fondamentale qui correspond à la santé physique. Cet article examine la façon dont la communauté médicale contemporaine à la lettre aurait évalué l'affirmation que l'accouchement est salubre et démontre que cette question a été contestée. Les auditeurs du pasteur sont-ils appelés à voir le salut comme intimement lié aux formes de vie corporelles des femmes socialement valorisées comme «en bonne santé» ou à voir le salut comme emmêlé dans un danger corporel?


Download article