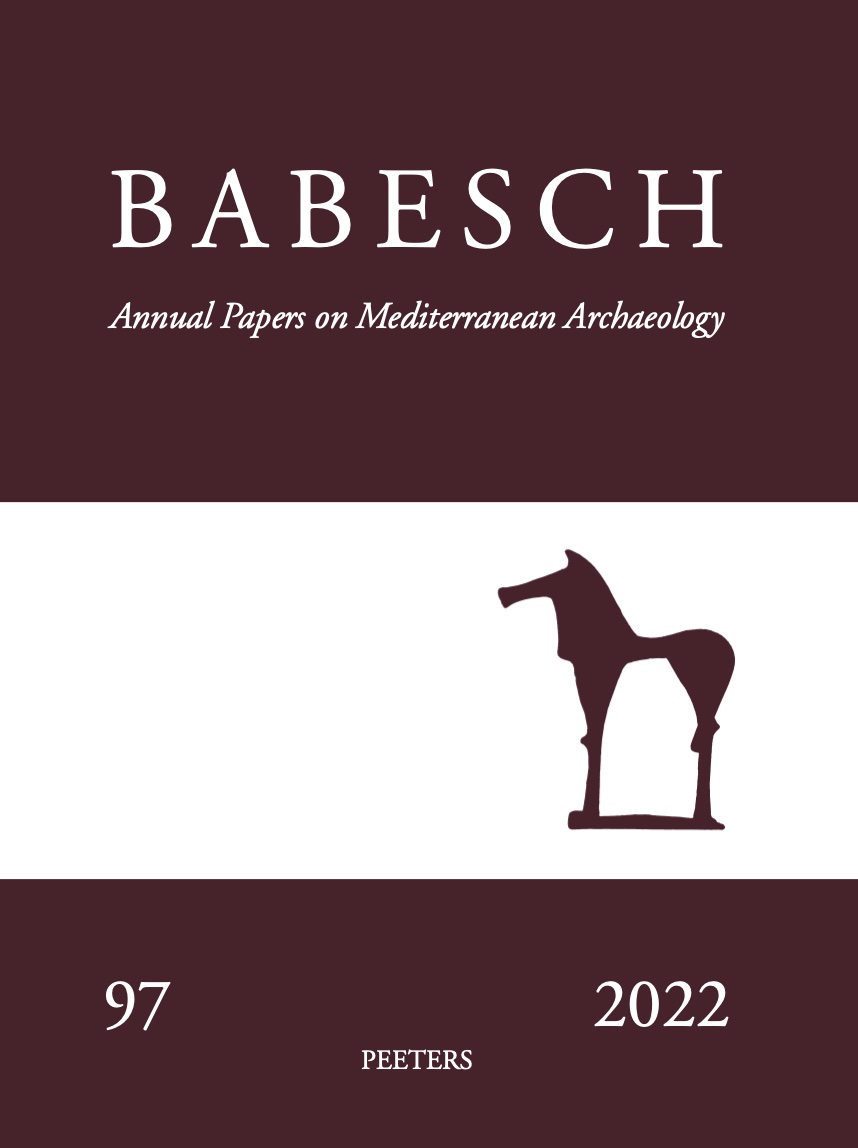 Document Details :

Title: Framing King Memnon
Subtitle: Some Thoughts on a Campanian Amphora in the National Museum of Antiquities in Leiden
Author(s): HALBERTSMA, Ruurd Binnert
Journal: BABESCH
Volume: 96 Date: 2021
Pages: 71-82
DOI: 10.2143/BAB.96.0.3289460

Abstract :
The epic battle between the heroes Memnon and Achilles before the walls of Troy has been the subject of various literary works, of which only a few complete texts survive. All the stories have in common that the outcome of the battle is decided in heaven, by weighing the souls (kères or psychai) of the warriors on a pair of scales. This article is concerned with depictions of King Memnon on Attic and South-Italian vases of the 5th and 4th centuries BC. As king of the Ethiopians he is, in Greek eyes, an outsider ('barbaros'), although on black figure vases and quite a number of red figure vases he is not recognizable as a foreigner. It will be argued that after the Persian Wars his otherness is in specific cases emphasised by portraying him as a Persian (Attic pottery, 5th century BC) and during the Samnite Wars as a Samnite (South-Italian pottery, 4th century BC).


Download article