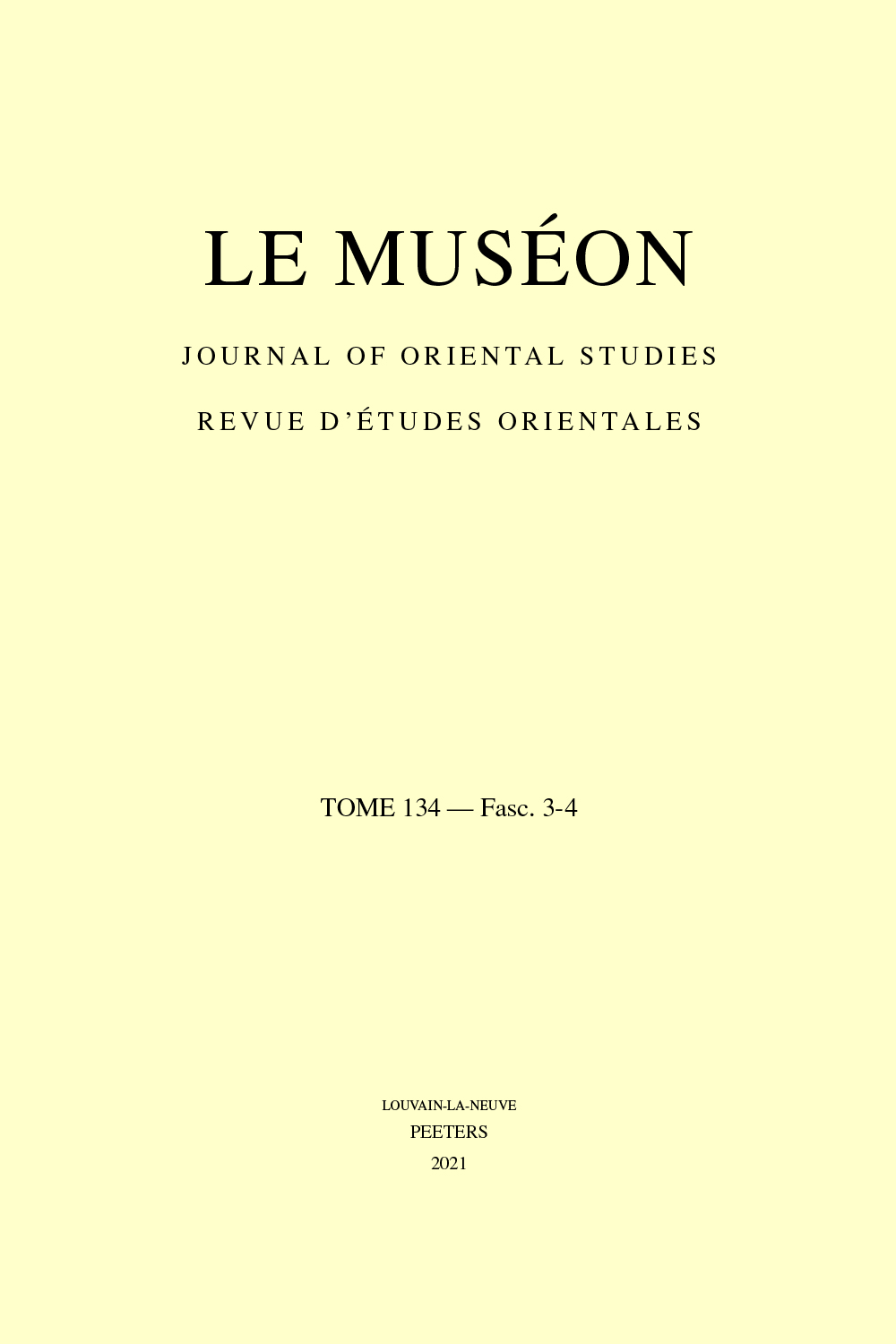 Document Details :

Title: Die Prophezeiung des Karour (Charour)
Subtitle: Krise, Kommunikation und Kohäsionsstrategien im pachomianischen Mönchtum
Author(s): BARTHEL, Christian
Journal: Le Muséon
Volume: 134 Issue: 1-2 Date: 2021
Pages: 35-77
DOI: 10.2143/MUS.134.1.3289397

Abstract :
This article discusses the so-called 'Apocalypse' of Carour, a text preserved in a Codex (M586) of the famous Hamuli-find, that originally emanated from the environment of the Pachomian monastic enterprise. It addresses a series of disasters and communal deficiencies through metaphorical imagery and similes that struck the community after the death of its founding father Pachomios. After presenting a few conjectures to the editio princeps and providing a German translation, the 'Apocalypse' is contextualized within the historical and liturgical background of this late antique monastic community. The author asserts that this unique text not only displays the symptoms of disaster, but also gives us new insights into how the Pachomians productively coped with crises. In contrast to modern scholarship, the author argues that the 'Apocalypse' is in fact a prophecy (ex eventu) that was based on an instruction, which was publicly read at the large Easter assembly of the Pachomians, most likely by Horsiesos, the third abbot of the Koinonia. Using the figure of the frog, C(h)arour, to symbolize the biblical plague but also the Egyptian concept of rebirth, the instruction was intended to strengthen group cohesion and especially to prepare the novices that were about to receive their baptism during the Easter celebration for a life devoted to the Koinonia and its principles. To this initial prophecy, which developed an antithesis to the ideal monastic life envisioned by the Pachomians, another text was later added that narrated an unsuccessful attempt to overthrow Apa Besarion, the fifth abbot of the Koinonia. In a much more practical manner this second part of the prophecy elaborated on the same themes while also displaying the resilience of the community in averting crises through remembering and recommitting to its founding precepts. The convoluted text we possess now should therefore be equally viewed as a testament to the communication structures of the Pachomians as well as their memorial culture, which targeted moments of crisis and despair to imbue future generations with the necessary persistence to overcome possible disasters themselves and secure the long-term existence of the Koinonia.


Download article