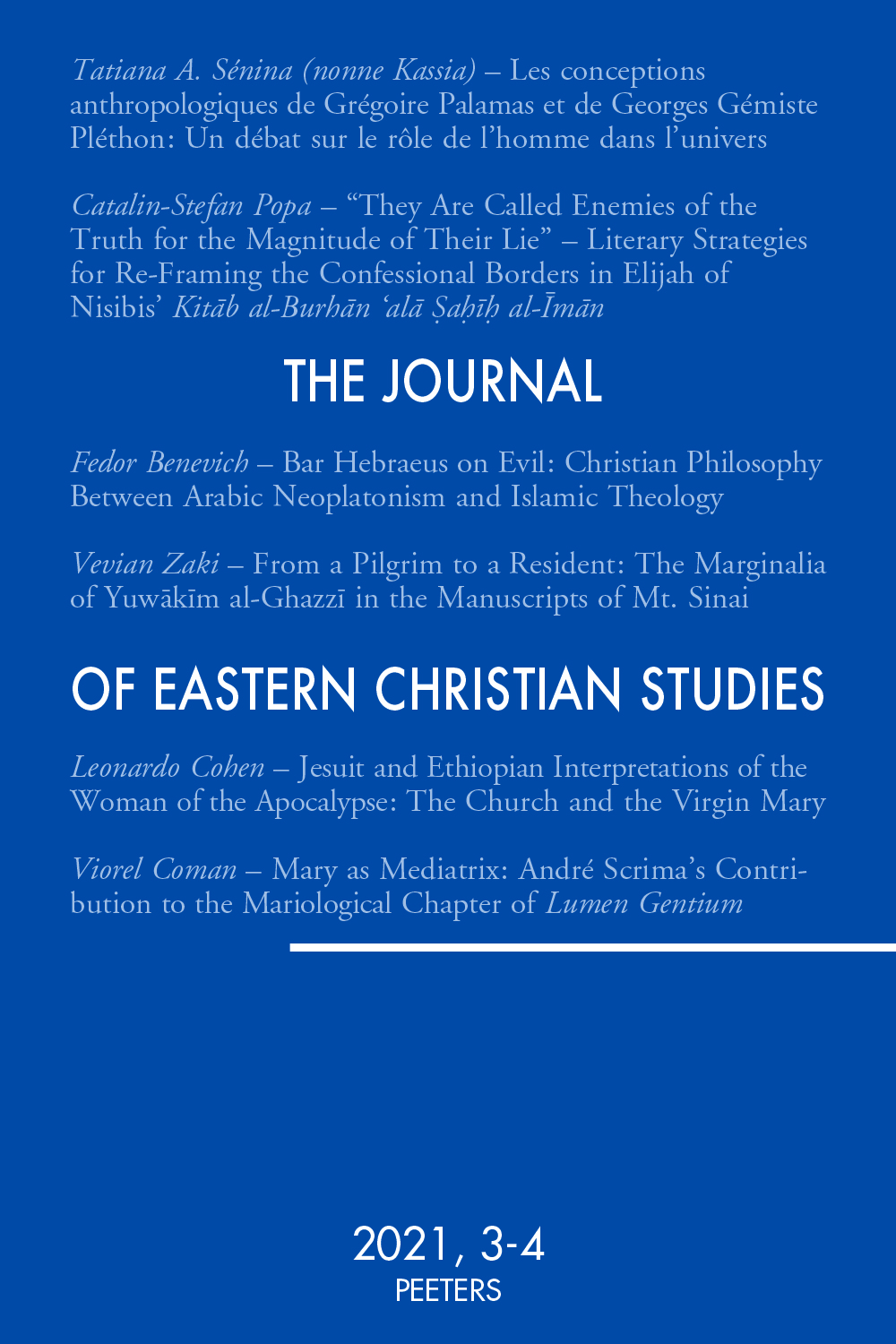 Document Details :

Title: 'That the Law of Christ Abrogates but cannot be Abrogated', by Yaḥyā b. Ğarīr al-Takrītī
Subtitle: Text and Translation with an Introduction
Author(s): SARRIÓ CUCARELLA, Diego R.
Journal: Journal of Eastern Christian Studies
Volume: 73 Issue: 1-2 Date: 2021
Pages: 57-78
DOI: 10.2143/JECS.73.1.3289366

Abstract :
This article contributes to the study of Christian Arabic literature by providing, with an introduction, the text and translation of chapter 15 of Kitāb al-muršid, 'The Guidebook', by the eleventh-century Jacobite physician and scholar, Abū Naṣr Yaḥyā b. Ǧarīr al-Takrītī. In this chapter, entitled Fī anna šarīʿat al-masīḫ nāsiḫa ġayr mansūḫa, 'That the Law of Christ Abrogates but Cannot Be Abrogated', the author explains why the Law of Moses, while coming from God, was specific to the Israelites and provisional, and had to be abrogated by the perfect Law of Christ, intended for all nations. The chapter indirectly undermines the religious claim of Islam that Muḥammad's religion had nullified and replaced the prior dispensations – for nothing could come after perfection and claim superior status.


Download article