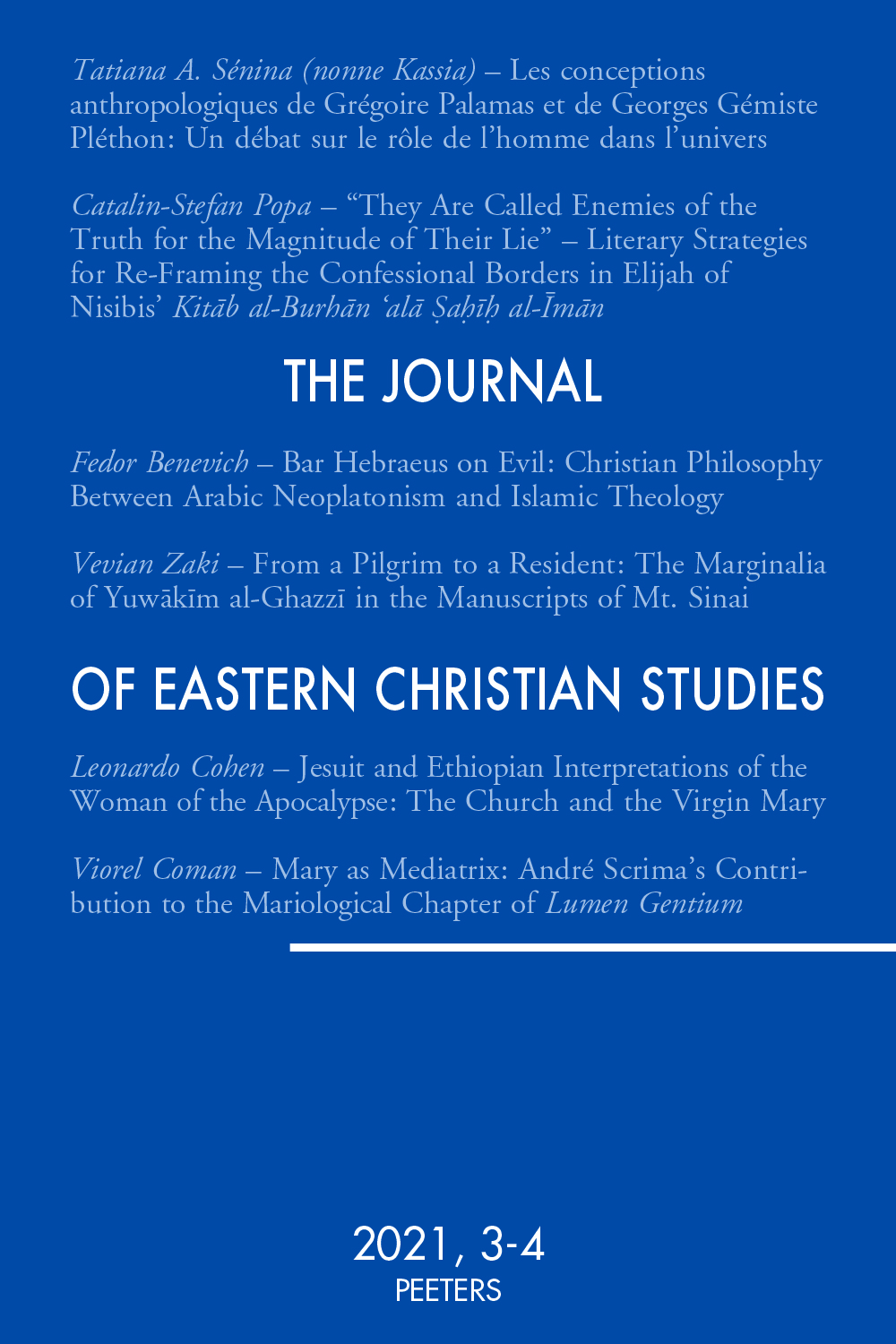 Document Details :

Title: An Authoritative Unity
Subtitle: Shenoute on Scripture and Tradition
Author(s): KNECHT, Johannes J.
Journal: Journal of Eastern Christian Studies
Volume: 73 Issue: 1-2 Date: 2021
Pages: 17-47
DOI: 10.2143/JECS.73.1.3289364

Abstract :
This article investigates two related aspects of Shenoute of Atripe's engagement with Scripture: I) his understanding of Scripture and tradition as somehow united and II) the way in which this approach to Scripture influences Shenoute's actual method of exegesis. For Shenoute, Scripture and tradition find a unity in the fact that the Holy Spirit inspired them both. Since the Spirit inspired both, Scripture and tradition can be used to explain each other. However, in order to be able to do this, someone ought to be inspired, and ought to be guided by that same Spirit. One's spiritual life, therefore, is of crucial importance in order to have the ability to interpret Scripture well. Shenoute, thus, uses images like 'illumination' or speaks of some having 'darkened minds' in his polemics with heretics and 'pagans': only when 'illumined', and using the correct collection or corpus of Scripture and fathers, can one speak with Scripture and explain its meaning. This approach to Scripture forms the bedrock for Shenoute's exegetical method. When Shenoute explains Scripture, he draws from a wide variety of texts and brings them together in order to make his overall point. He feels like he is able to do this, since all these orthodox texts are united and because he believes he himself is part of this tradition as well. Through the manner in which Shenoute is able to connect various sections of Scripture, this article aims to highlight his abilities to harmonize, elaborate, harness, and explain Scripture.


Download article