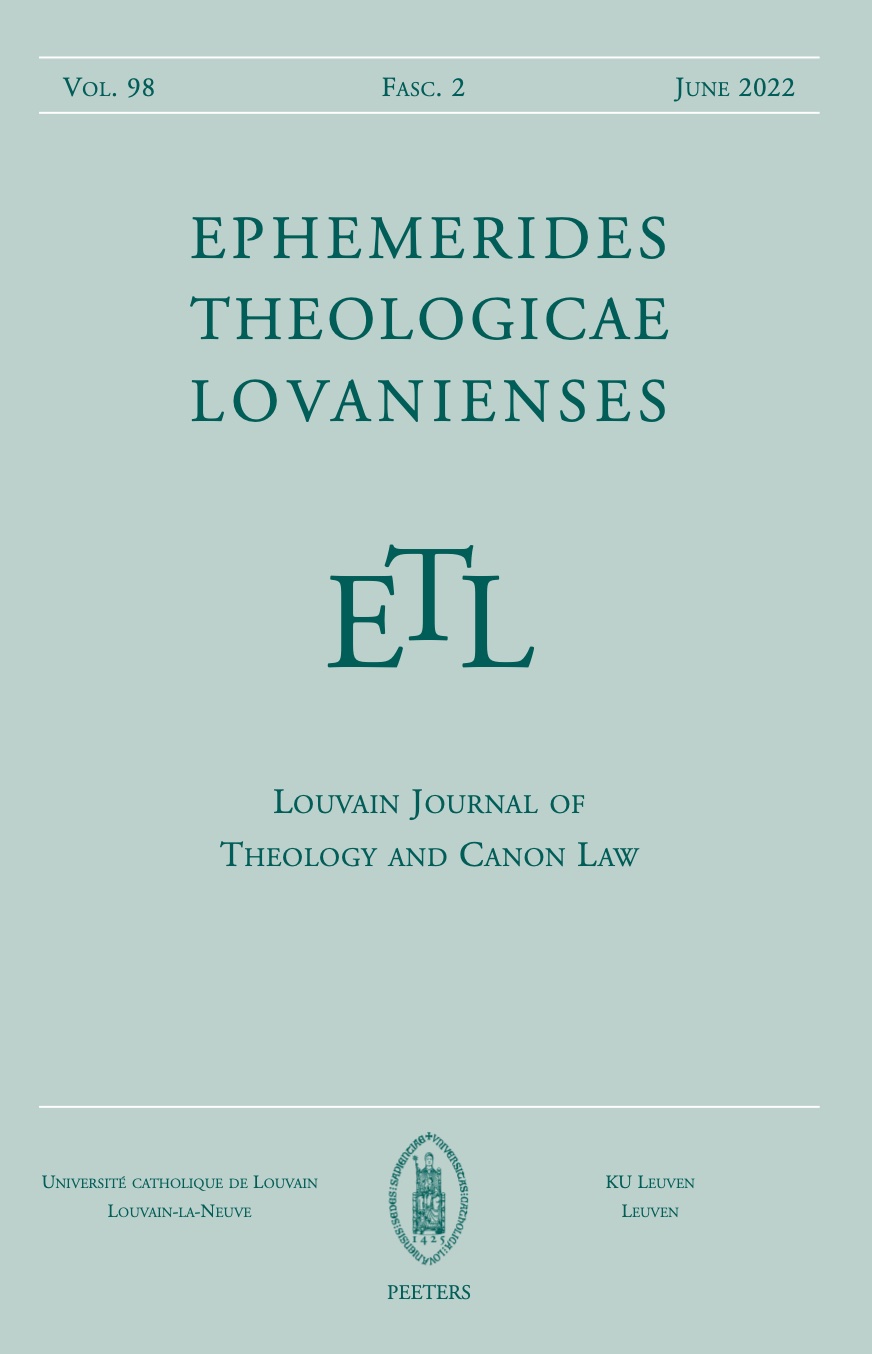 Document Details :

Title: The Question of the Necessity of Non-Christian Parents' Consent for the Validity of Infant Baptism in Catholic Theology from the Thirteenth to the Eighteenth Century
Author(s): ZILVERBERG, Kevin
Journal: Ephemerides Theologicae Lovanienses
Volume: 97 Issue: 1 Date: 2021
Pages: 61-84
DOI: 10.2143/ETL.97.1.3289145

Abstract :
Today's settled Catholic teaching in favor of the validity of baptisms performed on the infants of non-Christian, non-consenting parents, has had its opponents. This essay first surveys the majority position, including a shorter section on church teaching and a longer one describing the positions of such theologians as: the Dominicans Aquinas, Capreolus, Mazzolini (Prierias), Cajetan, and Serry; and Jesuits Bellarmine, Suárez, and de Lugo. Although some of these show sympathy for the minority position, the theologians who fully embrace it fill out the survey of the minority position: Durandus of Saint-Pourçain, Peter de la Palude, Marsilius of Inghen (the only non-Dominican among them), and Lancelot Politi (Ambrose Catharinus). All these deny the validity of infant baptism when a child's non-Christian parents do not consent, for they require an infant to have the interpretative will to receive the sacrament. The parents determine their child's interpretative will, so their lack of consent renders the child unwilling to be baptized.


Download article