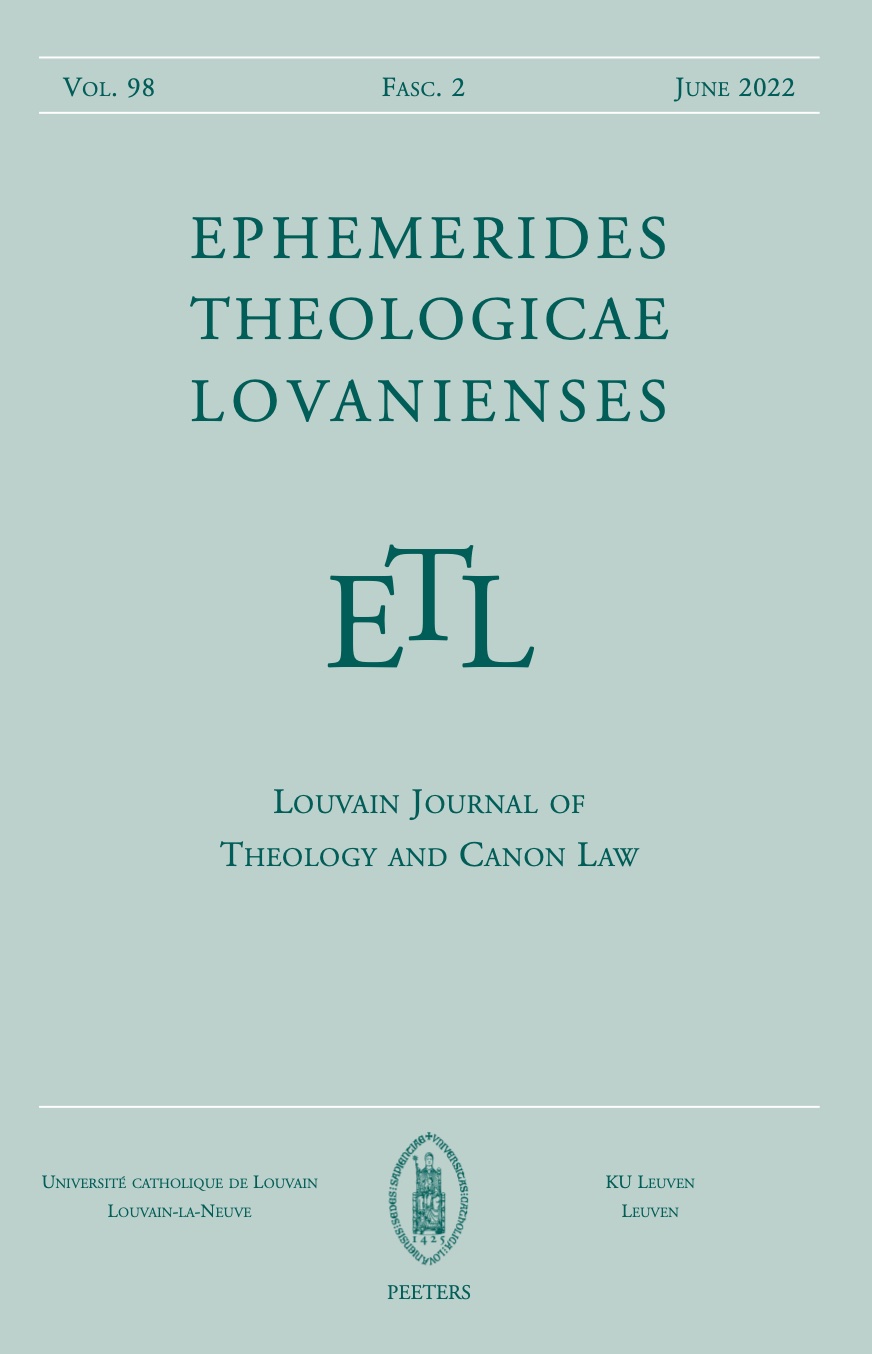 Document Details :

Title: Sub-Elite Readers and the Transmission of Christian Literary Texts
Author(s): GOUSOPOULOS, Christina
Journal: Ephemerides Theologicae Lovanienses
Volume: 97 Issue: 1 Date: 2021
Pages: 37-59
DOI: 10.2143/ETL.97.1.3289144

Abstract :
It is well-known that the early Jesus movement rapidly organized itself into a 'book culture'. This is particularly noteworthy as Christianity constituted one of the few cultic groups of Mediterranean antiquity which composed its own texts and utilized them in communal worship. Yet among the Roman Empire's predominantly illiterate population, which individuals were sufficiently literate to compose literary texts or perform them aloud in Christian 'reading communities'? This paper suggests that village administrators were one of the significant vectors for the creation, copying, and dissemination of literary texts, including early Christian literature, prior to the legalization of the cult, when it gained access to professional scriptoria. Although we do not yet have examples of demonstrably Christian village administrators, this paper utilizes as a model the papyrological archive of a certain Akousilaos, head of the public granary of two villages in the early first-century Fayum. Several documents from his liturgical duties were later re-used to record literary texts, most notably a laudatory epigram for Emperor Augustus and what appears to be an inventory of Akousilaos' personal collection of Greek literature. These texts found in the possession of a village administrator, in addition to a reconstruction of Akousilaos' impressive social network with elite connections, may indicate that Akousilaos embodied Guglielmo Cavallo's notion of 'free readers', referring to the newly literate sub-elite people who emerged at the commencement of the Roman Empire. The paper builds upon the work of John Kloppenborg and Giovanni Bazzana, who have asserted that village administrators and scribes were precisely the individuals involved in the creation and dissemination of early Christian texts such as the Sayings Gospel Q and the Gospel of Mark.


Download article