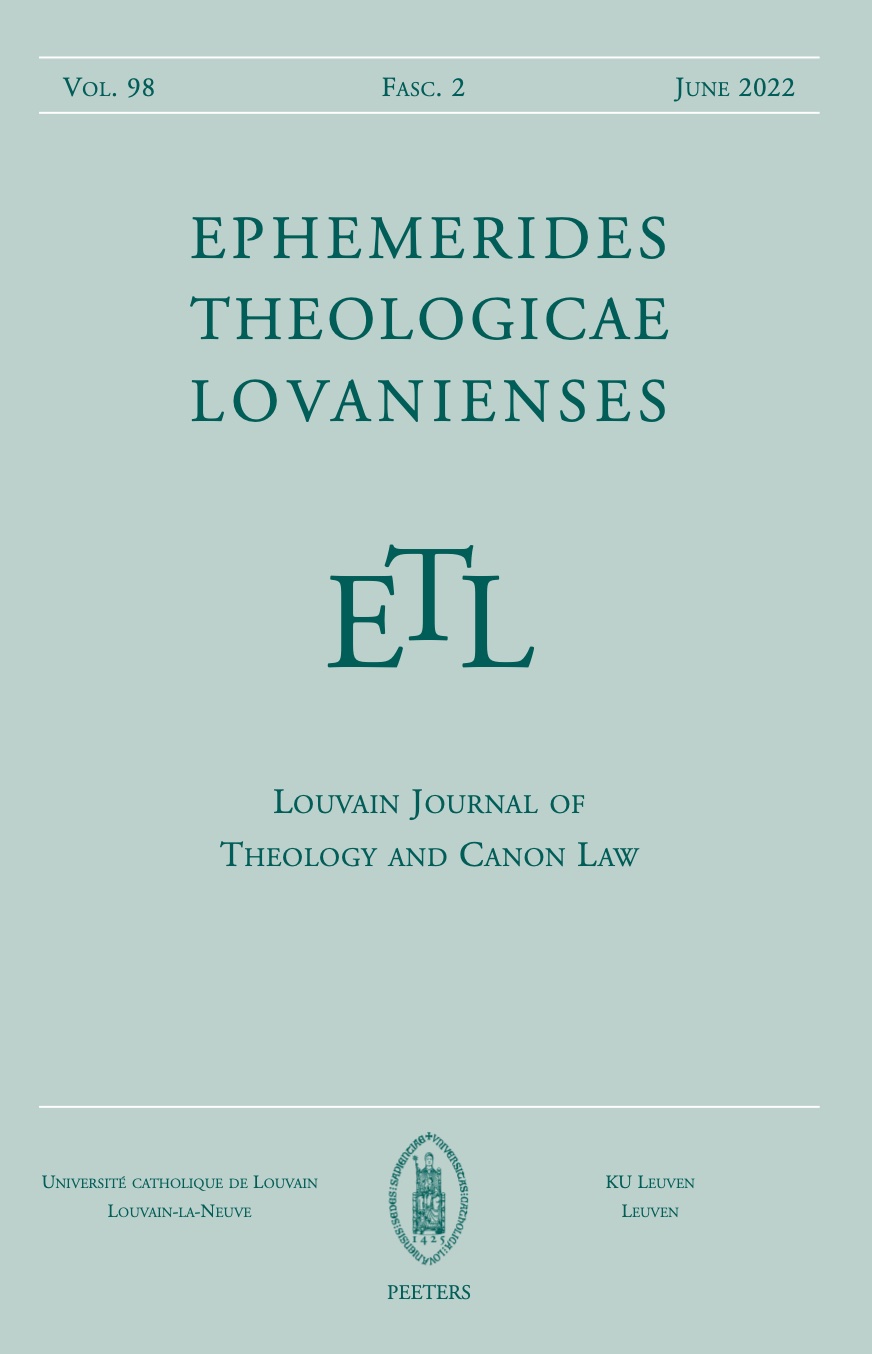 Document Details :

Title: Beobachtungen zum biblisch-hebräischen Satzadverb אוּלַי
Subtitle: Funktionen, Übersetzungslösungen des Hieronymus und Problemstellen der antiken Bibelübersetzungen
Author(s): JUHÁS, Peter
Journal: Ephemerides Theologicae Lovanienses
Volume: 97 Issue: 1 Date: 2021
Pages: 1-36
DOI: 10.2143/ETL.97.1.3289143

Abstract :
This article offers a systematic look on the Biblical Hebrew adverb אוּלַי, specifically, on its functions and how it was treated by Ancient Bible translators, especially Jerome. The adverb expresses epistemic modality, mostly with its dubitative nuance, which functions on the representational level. In many cases, the side effects can also be seen on the interactional level (mostly to signalize politeness). In few instances, the adverb appears related to the deontic modality. To translate this adverb, Jerome prefers hypotactic constructions with the junctures si forte and si quo modo which he uses synonymously. The Book of Jonah is a special case as it employs not only the adverb אוּלַי but also the expression מִי יוֹדֵעַ.


Download article