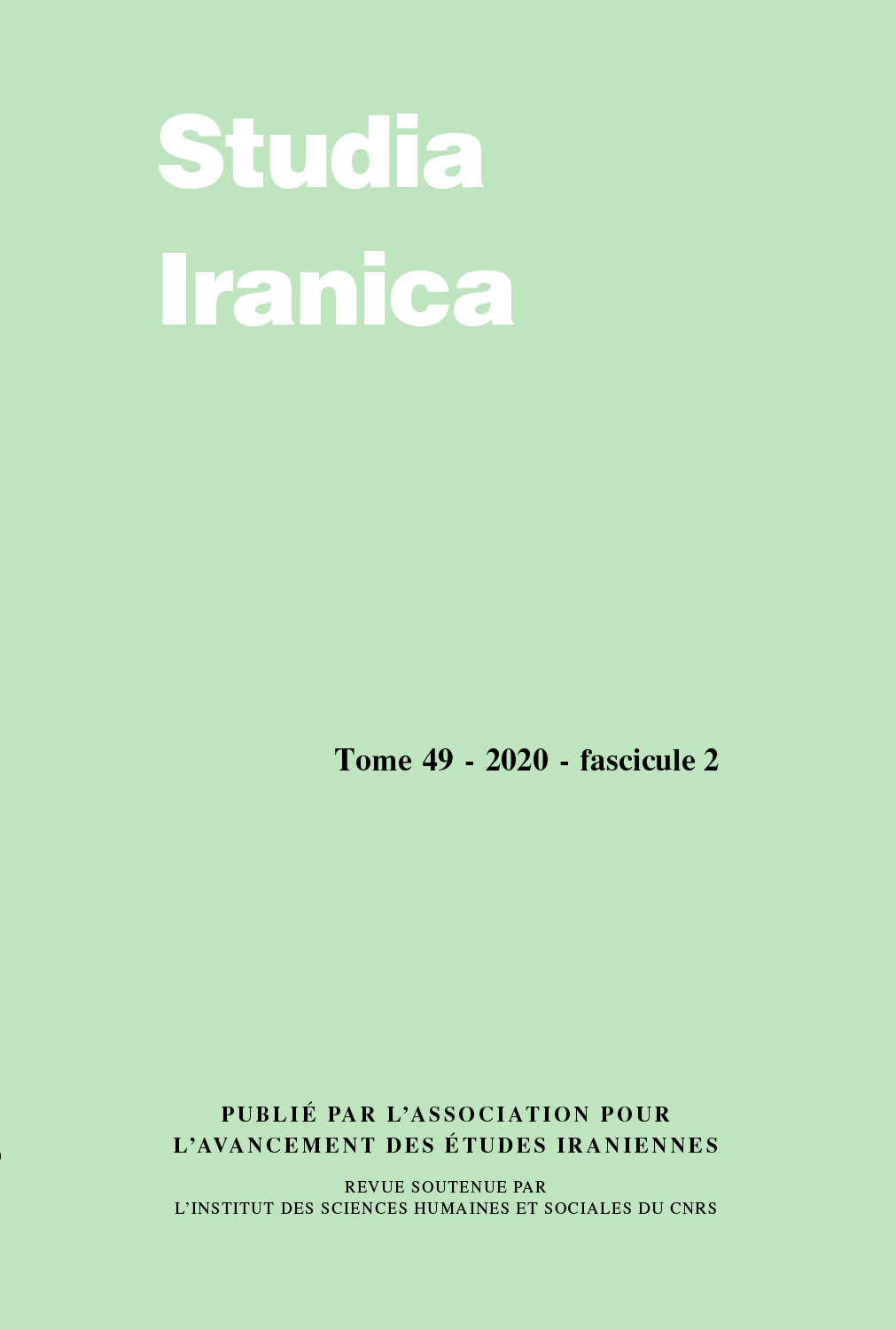 Document Details :

Title: Ḥājj Ḥoseyn Āqā Malek (1871-1972), sa bibliothèque et son musée à Téhéran
Subtitle: Bourgeoisie marchande pieuse et espaces publics culturels en Iran
Author(s): KAZEROUNI, Alexandre
Journal: Studia Iranica
Volume: 49 Issue: 1 Date: 2020
Pages: 111-144
DOI: 10.2143/SI.49.1.3289141

Abstract :
Cet article interroge le rôle des marchands pieux, les tojjār, constitutifs d'un domaine privé en expansion entre les années 1870 et les années 1900, dans la production d'espace publics culturels non religieux en Iran au XXe siècle. Il le fait à partir du cas de la Bibliothèque et du Musée melli Malek, fondés à compter de 1937 par Ḥajj Ḥoseyn Āqā Malek (1871-1972) sous la forme de fondation pieuse ou vaqf. Cette étude donne à voir un rapport de force entre l'État et les marchands pieux, ainsi assimilables à une bourgeoisie, pour la définition de ce qui peut être qualifié de public ou de national. Elle montre notamment une expansion de la sphère publique de cette bourgeoisie marchande pieuse et l'affirmation de son acception particulière du nationalisme au-delà de son temps de désagrégation en tant que groupe social dans les années 1960.


---

This article questions the role of the pious merchants, the tojjār, constitutive of a private sphere in expansion between the 1870s and the 1900s, in the production of non-religious cultural public spaces in Iran during the 20th century, with the Malek melli Library and Museum as a study case. This institution has been founded by Ḥājj Ḥoseyn Āqā Malek (1871-1972) as a pious foundation or vaqf since 1937. Its study reveals a balance of power between the State and the pious merchants who can be hence assimilated to a bourgeoisie for the definition of what could be qualified as public or as national. It also shows an expansion of the public sphere of this pious merchant bourgeoisie and a spread of its definition of nationalism beyond the time of its dissipation as a social group in the 1960s.


Download article