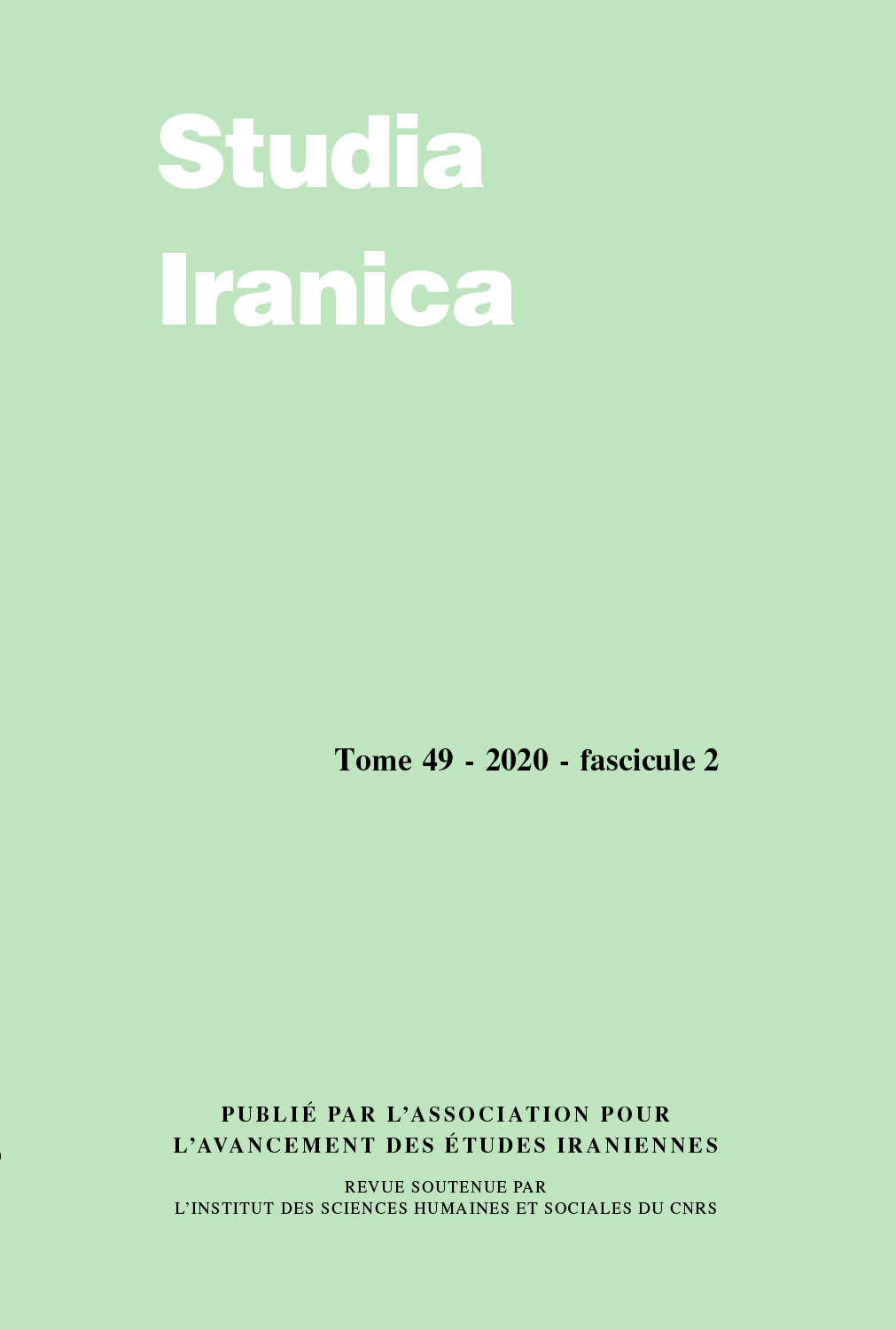 Document Details :

Title: La charte de l'Anjoman-e Ma'āref de 1901
Subtitle: Une source retrouvée de l'histoire de la reforme éducative en Iran
Author(s): KOOCHAKZADEH, Leila
Journal: Studia Iranica
Volume: 49 Issue: 1 Date: 2020
Pages: 71-110
DOI: 10.2143/SI.49.1.3289140

Abstract :
Le tournant des XIXe et XXe siècles est une période de bouleversements en Iran, parmi lesquels un mouvement de réforme de l'éducation, sous l'impulsion de l'Anjoman-e Ma'āref, un organisme semi-institutionnel pour le développement de l'instruction. Son plan d'action pour la réforme scolaire avait été défini dans une charte publiée en 1901, dont on ne connaissait jusque-là qu'une traduction partielle en français. La redécouverte de l'original de ce document en persan est donc une aubaine pour les chercheurs travaillant sur l'histoire de l'éducation et sur l'histoire des relations culturelles entre l'Occident et l'Iran des Qājār. Le présent article propose une édition de cette source, ainsi qu'une traduction de l'introduction ne figurant pas dans la version française et une mise en comparaison de la version originale persane avec cette dernière. L'ensemble est suivi de l'édition de la lettre d'Ernest Bourgarel à Théophile Delcassé à laquelle cette charte était annexée, et qui permet de mettre en lumière son importance historique.


---

The turn of the 19th and 20th centuries was a period of major upheaval in Iran, including an educational reform movement led by the Anjoman-e Ma'āref, a semi-institutional organization for the development of education. Its action plan for school reform had been defined in a charter published in 1901, of which only a partial translation into French has been known until now. The rediscovery of the Persian original of this document is therefore a great opportunity for researchers working on the history of education and on the history of cultural relations between the West and Qājār Iran. We propose here an edition of this source, as well as a translation of the introduction not included in the French version, and a comparison of the original Persian version with the latter. Follows the edition of Ernest Bourgarel's letter to Théophile Delcassé, to which this charter was annexed and which highlights its historical importance.


Download article