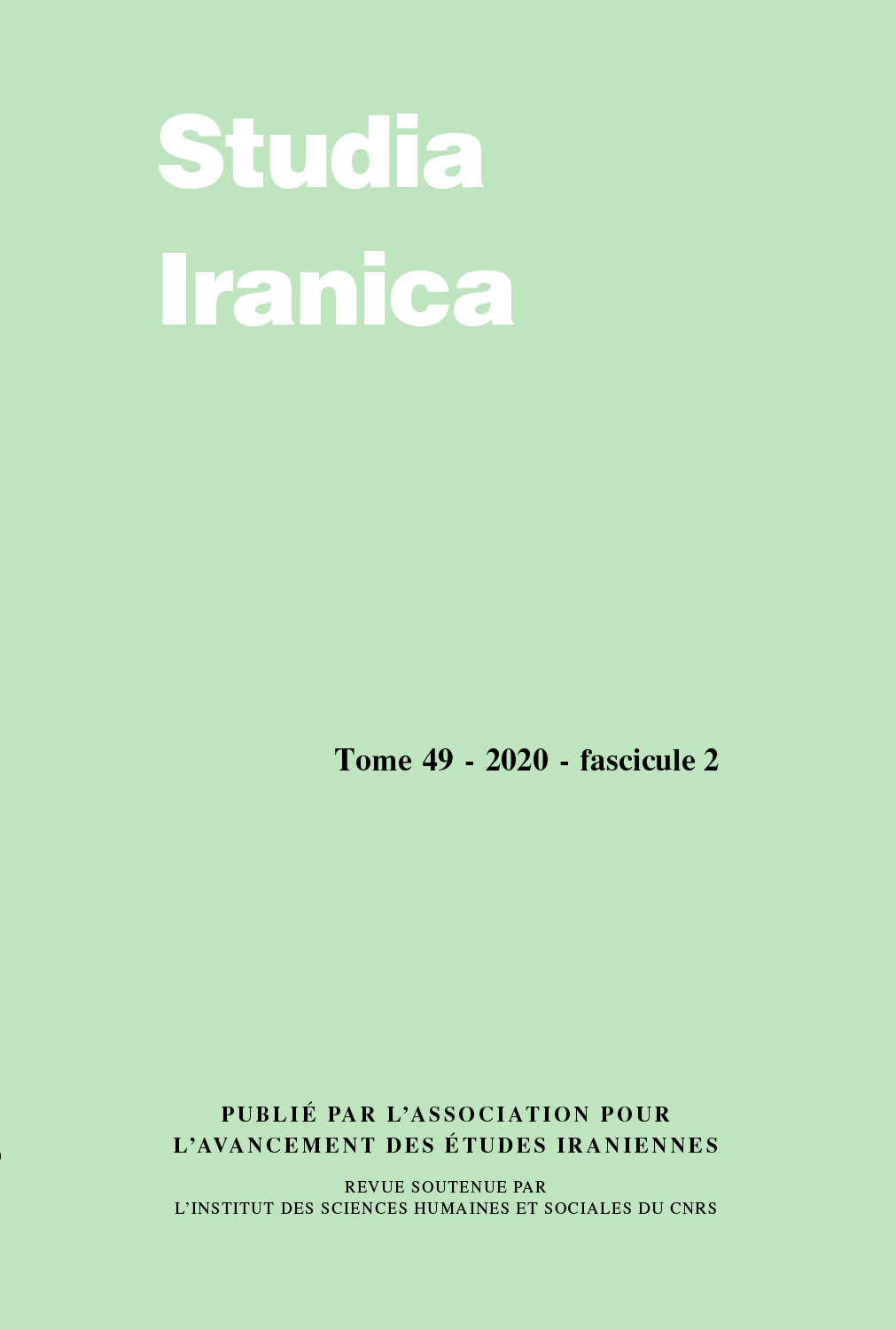 Document Details :

Title: Excavations at Tepe Qalaychi, a Mannaean Site in Western Azerbaijan, Iran
Author(s): KARGAR, Bahman , BINANDEH, Ali , KHANMOHAMADI, Behruz
Journal: Studia Iranica
Volume: 49 Issue: 1 Date: 2020
Pages: 33-55
DOI: 10.2143/SI.49.1.3289138

Abstract :
Tepe Qalaychi was identified in the south of Lake Urmia in 1985, and excavated in 1999-2004 following the plundering of the site. It is dated to Iron Age III in the Mannaean culture. Significant finds include part of a stele with Aramaic inscription, known as the stele of Bukan. This paper presents a selection of the glazed bricks actually found in the 1999-2004 excavations. Qalaychi is identified with Izirtu, the ancient capital of Manna.


---

Tepe Qalaychi a été découvert au sud du lac d'Urmia en 1985, puis fouillé en 1999-2004, à la suite du pillage du site. Ce dernier est daté de l'âge du Fer III, période de la culture mannéenne. Les découvertes les plus significatives incluent une stèle incomplète portant une inscription araméenne, habituellement appelée stèle de Bukan. L'article présente une sélection de briques à glaçure décorées effectivement trouvées dans les fouilles de 1999-2004. Qalaychi est identifié avec Izirtu, l'ancienne capitale de Manna.


Download article