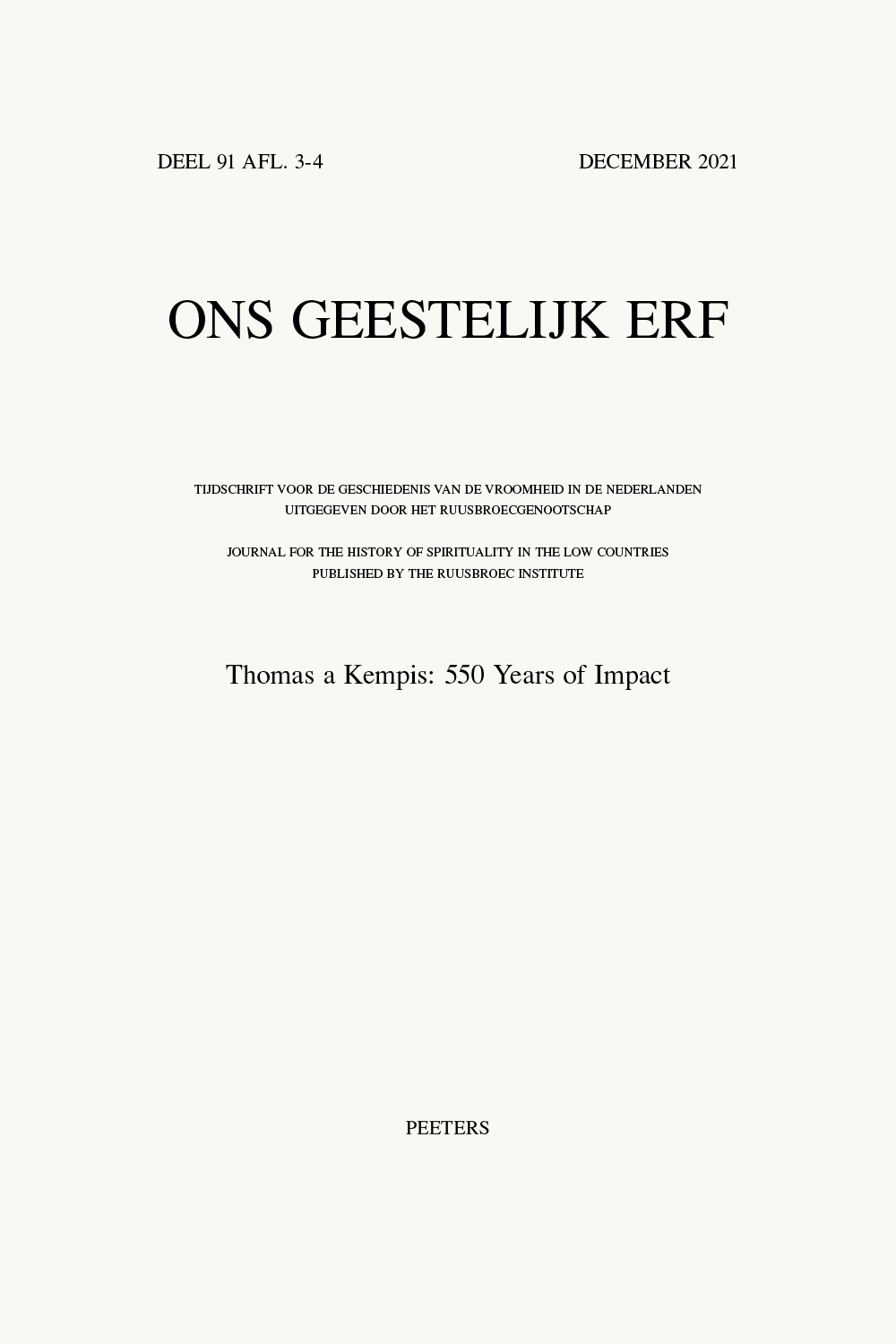 Document Details :

Title: Een vonk van Ruusbroecs Vanden blinkenden steen in Taulers preek Divisiones ministracionum sunt
Author(s): DE BAERE, Guido
Journal: Ons Geestelijk Erf
Volume: 90 Issue: 3-4 Date: 2020
Pages: 248-257
DOI: 10.2143/OGE.90.3.3289107

Abstract :
The relations between Ruusbroec and Tauler are manifold and of various kinds. In this article, two of these relations are mentioned and commented upon. The first one concerns a sentence in Tauler's Sermon 42 (according to the edition of Vetter): it is almost identical with a passage in Ruusbroec's treatise Vanden blinkenden steen. A detailed analysis of the sentences both in Tauler and Ruusbroec shows that, in this case, borrowing of Tauler from Ruusbroec can hardly be denied. The second relation is quite another one: the mentioning of the Dominican's visit to Groenendaal in Pomerius' Vita Rusbrochii, which shows a striking remodelling of the preacher after the model of the Augustinian canon. Still, the two relations are more connected than one might think. As Ruh puts it, Tauler's visit in Groenendaal must have occasioned the sending of Die geestelike brulocht to the circle of the 'Friends of God' (Gottesfreunde), where Tauler was an important spiritual leader. Vanden blinkenden steen and Vanden vier becoringhen would follow soon.


Download article