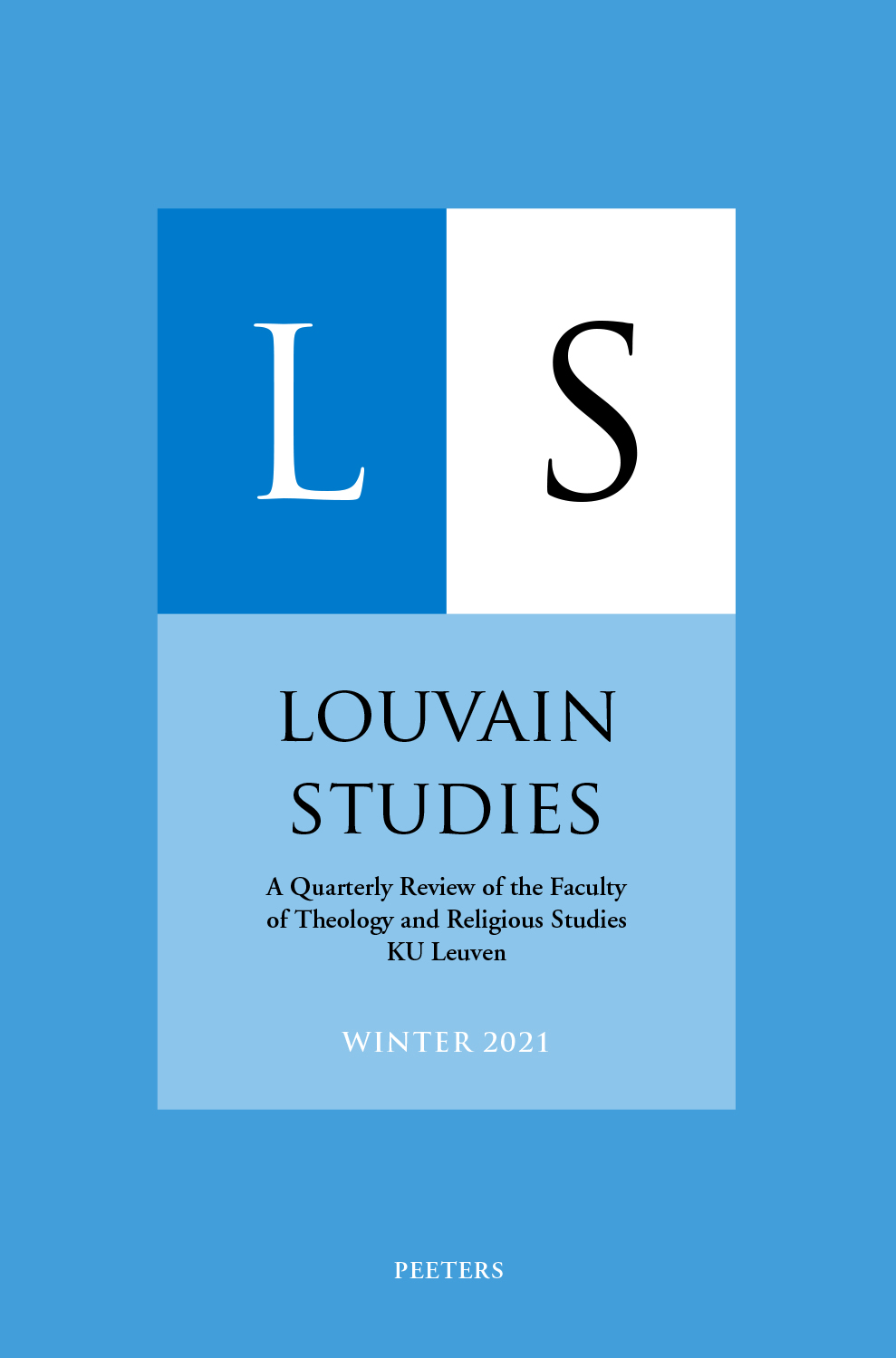 Document Details :

Title: A Quarantined Church?
Subtitle: Augustine on Belonging in the Church as Unbound Images of God
Author(s): IRIZAR, Pablo
Journal: Louvain Studies
Volume: 43 Issue: 4 Date: 2020
Pages: 315-334
DOI: 10.2143/LS.43.4.3289099

Abstract :
Where is the Church? When Churches lockdown, and the faithful can no longer congregate to worship, what does it mean to belong in the communion of the Church? This essay draws from the thought of Augustine to argue that physical distance is an external reminder of the interior fragmentation of human existence aching for wholesomeness, constantly seeking union with the unbounded Church through the redemptive and performative sufferings of Christ. For Augustine, the community of the Church transcends place, and (meaningful) suffering is central to effecting authentic belonging therein. Augustine articulates the problem of belonging in terms of defining the truth of humanity in contraposition to alterity (§1). Subsequently, Augustine makes a forceful attempt to integrate alterity within identity in order to account for how belonging is brought about (§2). Eventually, Augustine situates alterity at the core of the structure of belonging (§3) and he delineates the notion of unbounded belonging accordingly (§4). Finally, Augustine provides a dynamic account of belonging as sacramental unity across alterity (§5). Specifically, individual human suffering produces community when joined to the sufferings of Christ's body, the Church (§6). To belong is to signify the Church in its divine images in spite of social distance.


Download article