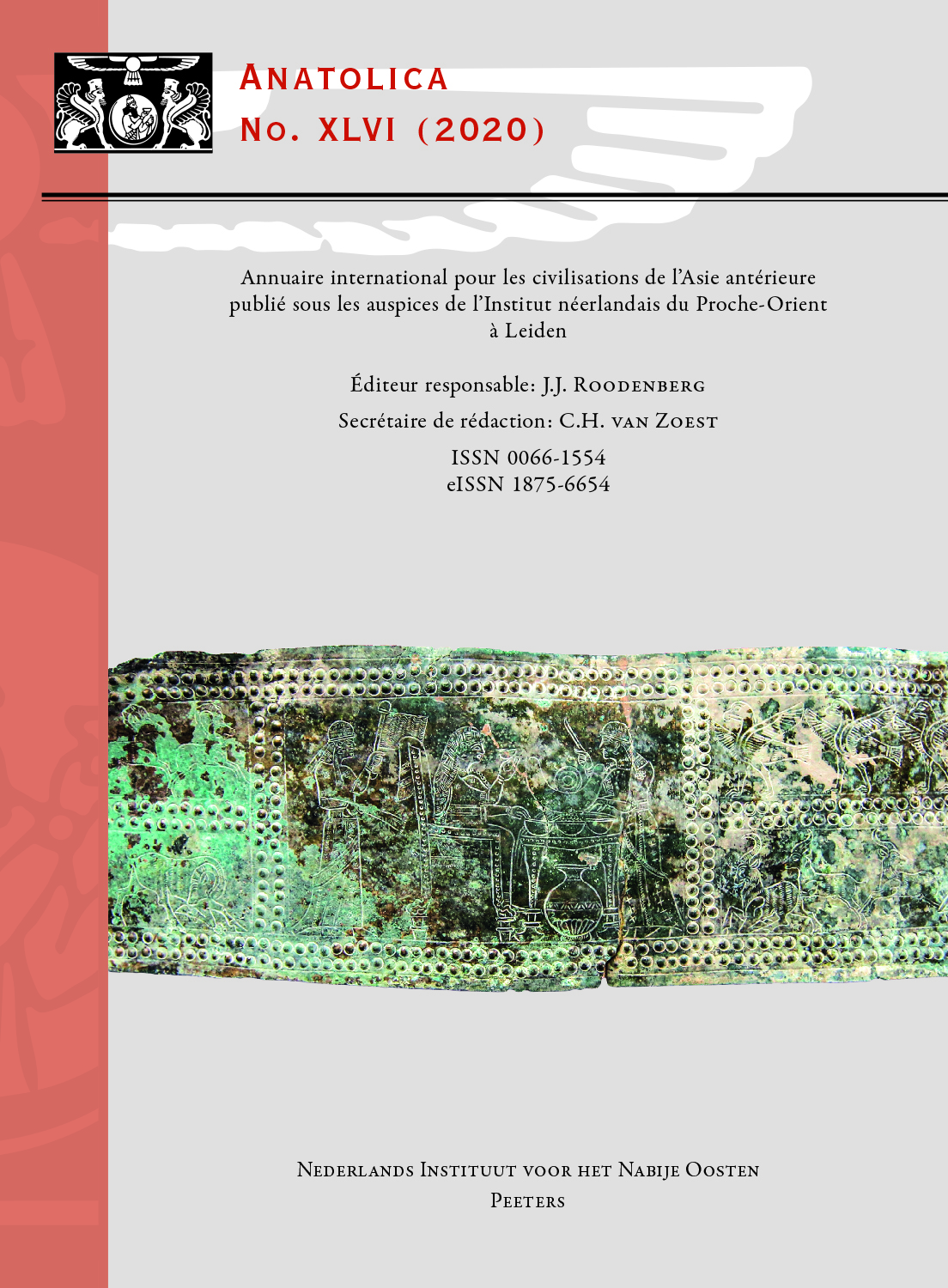 Document Details :

Title: A Unique Metal Belt from the Museum of Van Depicting a Fortress
Author(s): ÇAVUŞOĞLU, Rafet , USLU, Erol
Journal: Anatolica
Volume: 46 Date: 2020
Pages: 1-12
DOI: 10.2143/ANA.46.0.3288917

Abstract :
Metal belts provide information about decoration techniques and artistic and social life of the Urartians. The belts were decorated through embossing, stamping and line decoration techniques (engravings) on a thin bronze plate, 70-120 cm long and 5.5-17 cm wide. Urartian metal belts are divided into three groups, narrow, medium and wide according to their width. The belt which we examined in this study is from the narrow group and is located in the Van Museum (Inventory No: 2015/4971/A). The metal belt was found on the surface in a necropolis located just west of the village of Yanal, located 45 km from the Başkale district of Van. There are banquets, fortresses and panels with different animal depictions on the belt. Strips with a double row of dots were made with the embossing technique, and all other embellishments were applied by engraving. On narrow belts, banquet scenes and castle depictions were loved and commonly used. The depiction of the castle on this belt differs from those described in other Urartian art and includes innovations. In addition, a series of wild animals are also depicted in friezes on the belt. These include wild sheep (male and female), wild goats, gazelles and bird of prey figures. Due to the thematic friezes depicted on this belt, the embossed dot ornamentation, sixspoke cart wheels and rose motifs on women's clothing, we can say that this belt was produced between the 8th and 7th century BC.


Download article