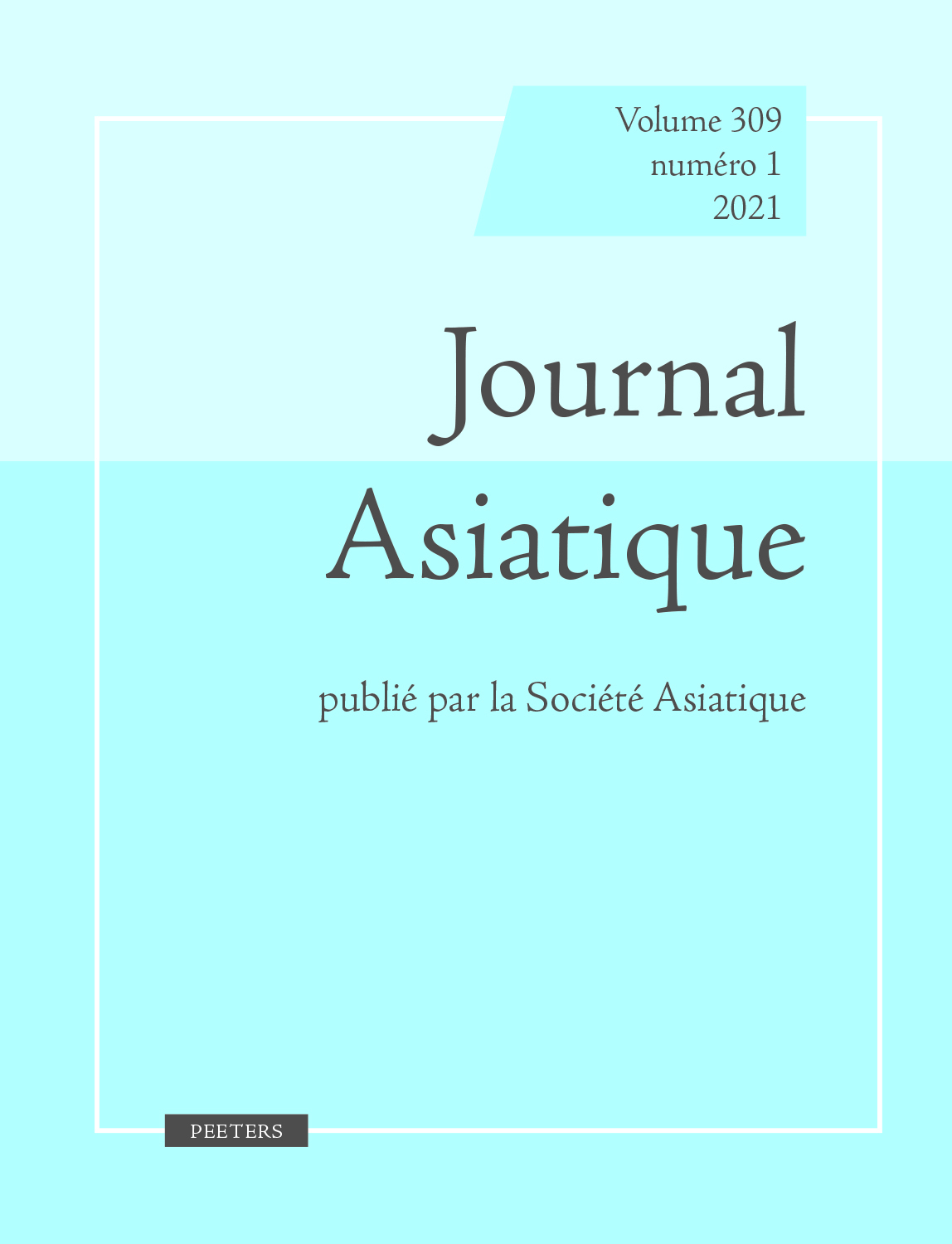 Document Details :

Title: Mauvais argent et fausses enveloppes
Subtitle: Hétérogénéité et authenticité monétaires dans la principauté japonaise de Kaga au XVIIe siècle
Author(s): CARRÉ, Guillaume
Journal: Journal Asiatique
Volume: 308 Issue: 2 Date: 2020
Pages: 239-260
DOI: 10.2143/JA.308.2.3288914

Abstract :
L'avènement du shogounat des Tokugawa au début du XVIIe siècle amena le lancement d'une forte production monétaire au Japon, la première depuis des siècles, soutenue par l'exploitation florissante de mines de métaux précieux. La monnaie shogounale n'était cependant pas la seule ayant cours légal dans l'archipel à cette époque. Les principautés guerrières des daimyō pouvaient aussi fabriquer leur propre numéraire, certaines régions conservaient des usages monétaires particuliers, et la monétisation des métaux précieux favorisa la circulation d'espèces produites hors du contrôle des autorités. La diversité monétaire résultant de cette situation fut progressivement réduite sur une base locale, les autorités shogounales et seigneuriales imposant leur propre numéraire d'abord comme référence, puis comme seule monnaie légale dans les territoires sous leur contrôle. L'exemple du fief de Kaga illustre les étapes d'une telle politique dans la première moitié du XVIIe siècle, ainsi que ses conséquences sur les critères d'authenticité des objets monétaires en métaux précieux, et donc sur les définitions de la fraude.


---

The advent of the Tokugawa shogunate at the beginning of the 17th century brought about the launch of a strong monetary production in Japan, the first in centuries, supported by the flourishing exploitation of precious metal mines. The shogun currency was not the only legal species in the archipelago at that time, however. The warrior principalities of the daimyō could also make their own money, some regions retained specific monetary uses, and the monetization of precious metals encouraged the circulation of silver currencies produced outside the control of the authorities. The monetary diversity resulting from this situation was gradually reduced on a local basis, with shogun and seigneurial authorities imposing their own currency, first as a reference, and then as the sole legal tender in the territories under their control. The example of the domain of Kaga illustrates the stages of such a policy in the first half of the 17th century, as well as its consequences on the criteria of authenticity of monetary objects in precious metals, and therefore on the definitions of fraud.


Download article