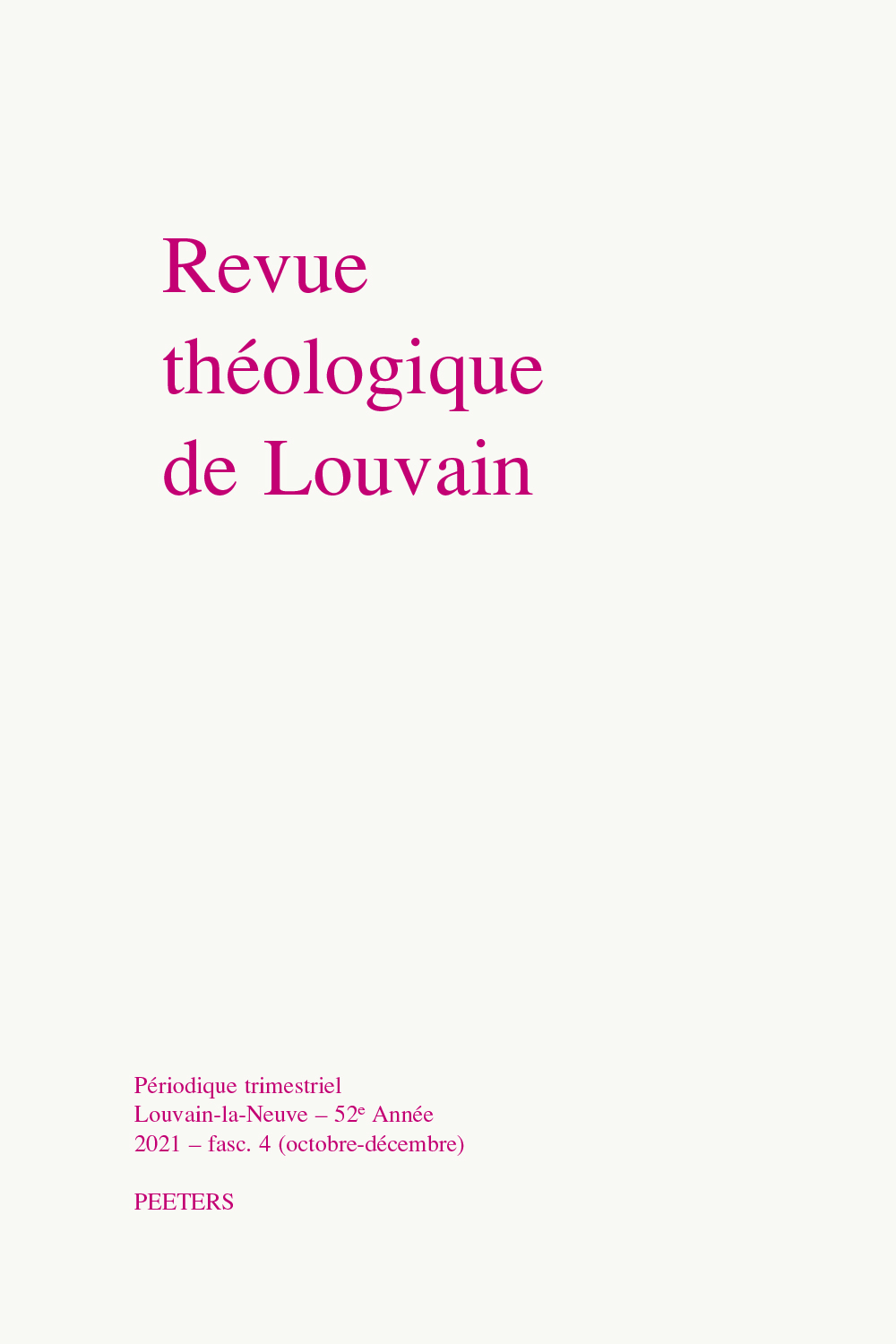 Document Details :

Title: Parallélismes et divergences entre le «hic uir, hic est» de Virgile (Aen., 6, 791) et le «Ἰδοὺ ὁ ἄνθρωπος» de l'évangéliste Jean (19,5)
Author(s): BURGEON, Christophe
Journal: Revue Théologique de Louvain
Volume: 51 Issue: 3 Date: 2020
Pages: 329-340
DOI: 10.2143/RTL.51.3.3288537

Abstract :
Dans sa déclaration solennelle Ἰδοὺ ὁ ἄνθρωπος, Le Pilate johannique fait référence à un passage de l'Énéide où Virgile présente l'empereur Auguste par les mots hic uir, hic est, mais pour en renverser le sens à des fins précises. Ainsi Aen., 6, 791 et Jn 19,5 sont-ils motivés par différents objets et les mots de Pilate sont antithétiques à ceux de Virgile et comportent une forte dimension ironique. Pour Pilate, Jésus est un pauvre homme ne pouvant nullement rivaliser avec l'Auguste virgilien. L'expression ἰδοὺ ὁ ἄνθρωπος résonne alors de deux façons différentes: pour Pilate et les Romains, elle serait en lien avec Virgile; pour les juifs, elle ferait écho aussi bien à l'Énéide qu'à la LXX. Toujours est-il que, malgré lui, le procurateur de Judée proclame effectivement le message johannique en mettant en opposition le pouvoir transcendant du Christ et la potestas temporelle d'Auguste/Tibère.


---

In his solemn declaration Ἰδοὺ ὁ ἄνθρωπος, the Johannine Pilate refers to a passage from the Aeneid where Virgil presents the Emperor Augustus with the words hic uir, hic est, but reversing its meaning for specific purposes. Thus Aen., 6, 791 and Joh 19,5 are motivated by different objects and Pilate's words are antithetical to those of Virgil and have a strong ironic dimension. For Pilate, Jesus is a poor man who cannot compete with the virgilian Augustus. The expression ἰδοὺ ὁ ἄνθρωπος then resonates in two different ways: for Pilate and the Romans, it would be related to Virgil; for the Jews, it would echo both the Aeneid and the LXX. Nevertheless, in spite of himself, the procurator of Judea actually proclaims the Johannine message by contrasting the transcendent power of Christ and the temporal potestas of Augustus/Tiberius.


Download article