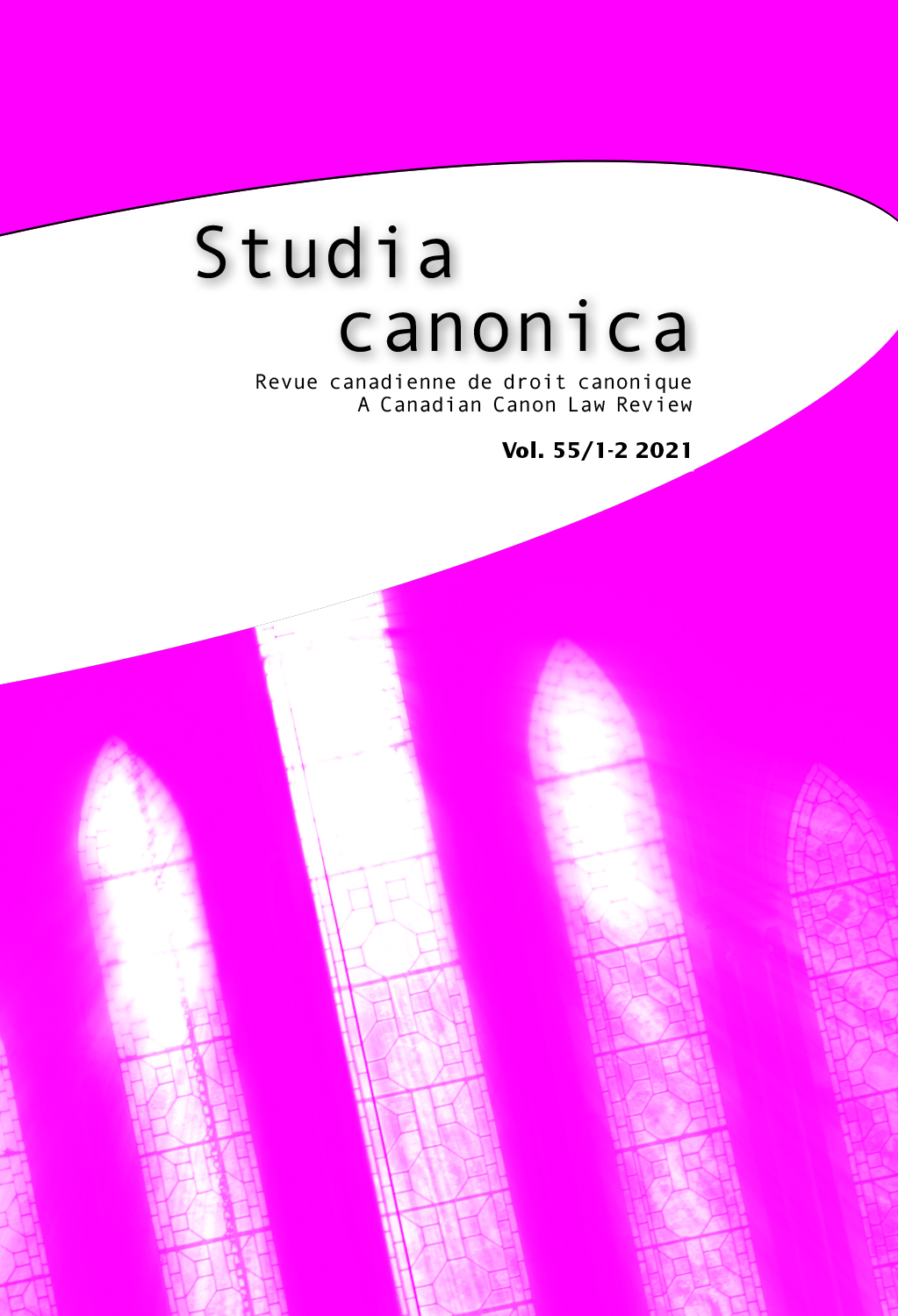 Document Details :

Title: Bishops and the Loss of the Clerical State
Author(s): SOULE, W. Becket
Journal: Studia Canonica
Volume: 54 Issue: 1 Date: 2020
Pages: 291-322
DOI: 10.2143/STC.54.1.3288476

Abstract :
While the loss of the clerical state, either upon petition or as the result of a penal process in dismissal from the clerical state, has regularly occurred for deacons and presbyters, a voluntary return to the lay state was not permitted for bishops and penal dismissal was most rare and unpublicised. This article reviews more recent cases of the loss of the clerical state by cardinals and bishops, both as a penalty and by petition to the Holy See, along with the penalty of reduction in grade in the Eastern Code. As a point of reference, the history and practise of deposition and laicisation of bishops in the Anglican Communion, particularly the Episcopal Church in the United States, is surveyed.


---

La perte de l'état clérical – qu'elle soit la conséquence d'une pétition ou d'un procès pénal –, a régulièrement eu lieu pour les diacres et les prêtres. Cependant, le retour volontaire à l'état laïc n'était pas permis aux évêques et la tenue d'un procès pénal pour les renvoyer de l'état clérical était rarissime et ne faisait l'objet d'aucune publication. Cet article passe en revue les cas les plus récents de perte de l'État clérical par les cardinaux et les évêques, à la fois comme sanction et par requête auprès du Saint-Siège. L'auteur présente aussi la peine de réduction de grade du Code des églises orientales. Comme point de référence, l'histoire et la pratique de la déposition ainsi que de la laïcisation des évêques de la Communion anglicane, en particulier de l'Église épiscopale des États-Unis, font l'objet d'une analyse.


Download article