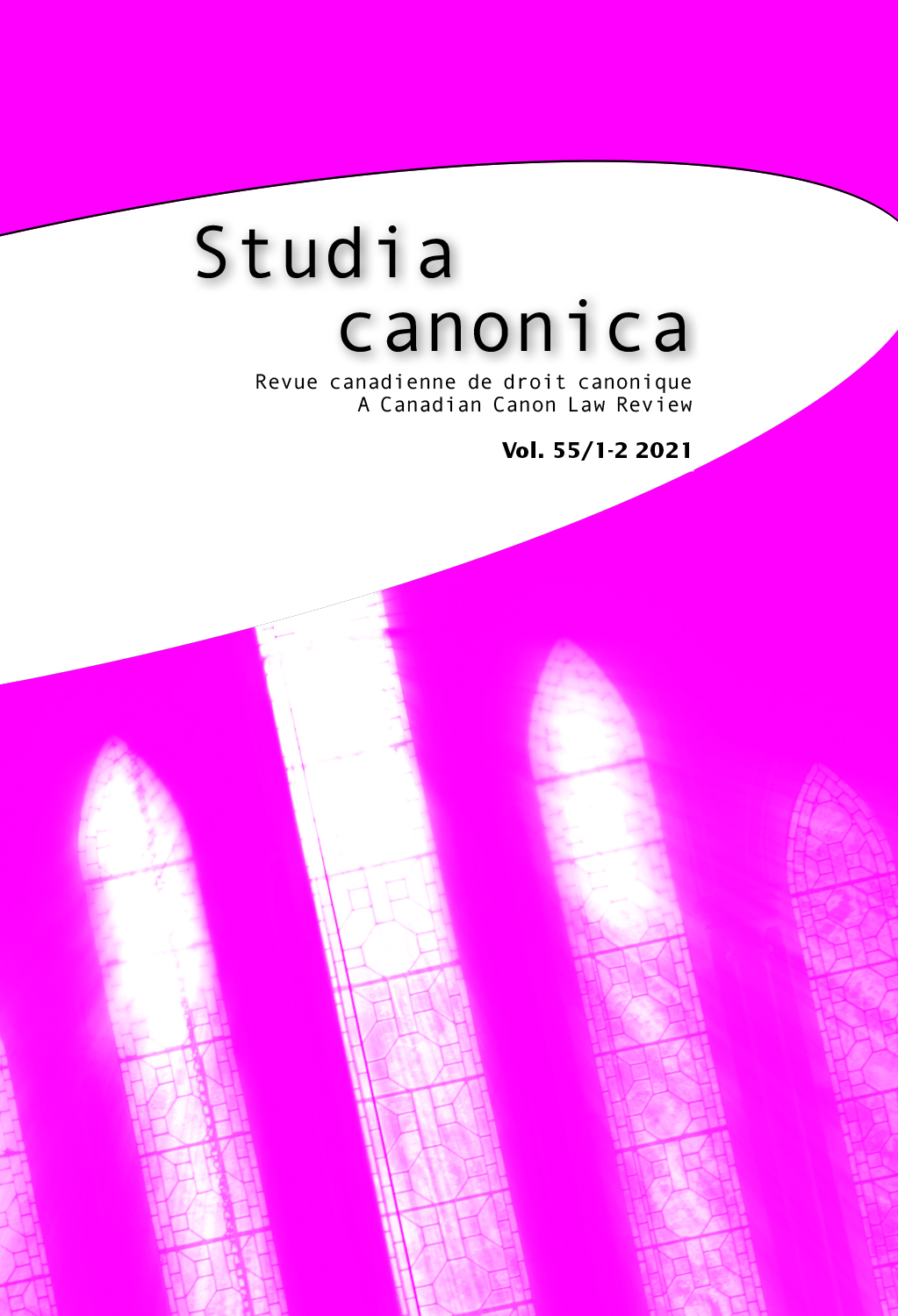 Document Details :

Title: The Procedure for Administrative Recourse
Subtitle: A Comparative Study of the Latin and Eastern Codes
Author(s): RUDINSKAS, Aurimas
Journal: Studia Canonica
Volume: 54 Issue: 1 Date: 2020
Pages: 265-290
DOI: 10.2143/STC.54.1.3288475

Abstract :
The study compares the canons on administrative recourse in the Latin and Eastern Codes and finds them the same or similar in most respects, but there are some key differences. The Eastern law obliges the hierarchical superior to render a decision on the recourse within sixty days; this is not found in the Latin law. In the Latin Code, the higher authority may amend, modify, or replace the lower authority's decree in deciding the recourse, but the Eastern legislation allows this only if permitted by the particular law of the Church sui iuris. Another difference is that the CIC allows the conference of bishops or, if the conference has not acted, the diocesan bishop to set up a special agency that could help the parties seek an equitable solution to the dispute; this provision not mentioned in the CCEO. The A. concludes with some critical observations on the norms for administrative recourse.


---

L'étude compare les canons sur le recours administratif dans les Codes latin et oriental, les trouvant, dans l'ensemble, pareils ou semblables; mais il y a quand même des différences importantes. Le droit oriental oblige le supérieur hiérarchique à rendre une décision sur le recours dans les soixante jours, ce qui ne se retrouve pas dans le droit latin. Dans le Code latin, l'autorité supérieure peut amender, modifier ou remplacer le décret de l'autorité inférieure en décidant du recours, ce que la législation orientale ne permet que si le droit particulier de l'Église sui iuris le prévoit. Une autre différence se situe dans le fait que le CIC admet que la conférence des évêques ou, si la conférence n'a pas agi, l'évêque diocésain, décide que soit constituée une agence spéciale qui puisse aider les parties à en arriver à une solution au conflit qui soit équitable; cette provision n'est pas mentionnée dans le CCEO. L'A. conclut avec quelques observations critiques sur les normes pour le recours administratif.


Download article