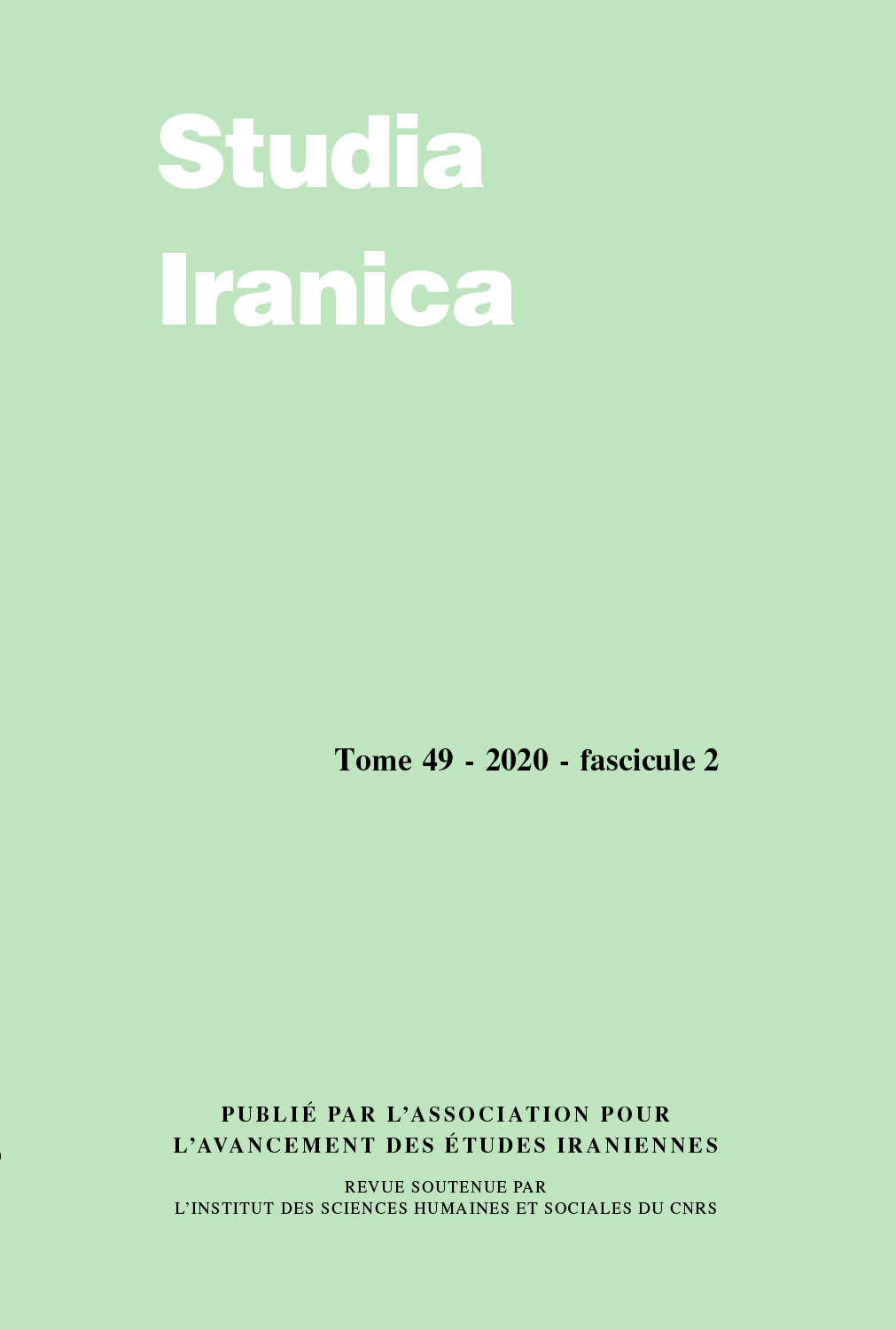 Document Details :

Title: Echoes of the Battle of Čālderān
Subtitle: The Account of the Jewish Chronicler Elijah Capsali (c. 1490 - c. 1555)
Author(s): MOREEN, Vera B.
Journal: Studia Iranica
Volume: 48 Issue: 2 Date: 2019
Pages: 195-234
DOI: 10.2143/SI.48.2.3288439

Abstract :
Rabbi Elijah Capsali (d. after 1555) of Candia, Crete, is the author of the Hebrew chronicle Seder Eliyahu Zuta ['The minor order of Elijah'] which includes an indirect account of the seminal battle of Čālderān between the Ṣafavid Shāh Esmā'īl (r. 1501-1524) and the Ottoman Sultan Selim I (r. 1512-1520). The aim of the present study is to provide an English translation of the account highlighting the author's 'biblical' style and rhetoric, and pointing to those details that confirm, differ, or are additional to the Ottoman and Iranian narratives of the battle. The chronicler's pro-Ottoman sympathies are reinforced by the sources most likely to have been available to him even as some of the details of his account are more than likely wholly imaginative. The account also illustrates the widespread contemporary emotional reactions caused by Čālderān in the larger Mediterranean area.


---

Rabbi Elijah Capsali (m. après 1555), originaire de Candia en Crète, est l'auteur d'une chronique en hébreux, le Seder Eliyahu Zuta [L'Ordre mineur de Elijah], renfermant un récit indirect de la bataille de Čālderān entre le Shāh safavide Esmā'īl Ier (r. 1501-1524) et le Sultan ottoman Sélim Ier (r. 1512-1520). Cet article offre une traduction anglaise de ce passage, mettant en évidence le style et la rhétorique 'bibliques' de l'auteur et en soulignant les détails qui confirment, diffèrent ou complètent les récits officiels ottoman et safavide de la bataille. Les sympathies pro-ottomanes du chroniqueur sont renforcées par les sources qu'il avait probablement à sa disposition, même si certains détails semblent totalement imaginaires. Par ailleurs, ce récit est une illustration des réactions émotionnelles contemporaines provoquées par Čālderān et répandues dans la Méditerranée.


Download article