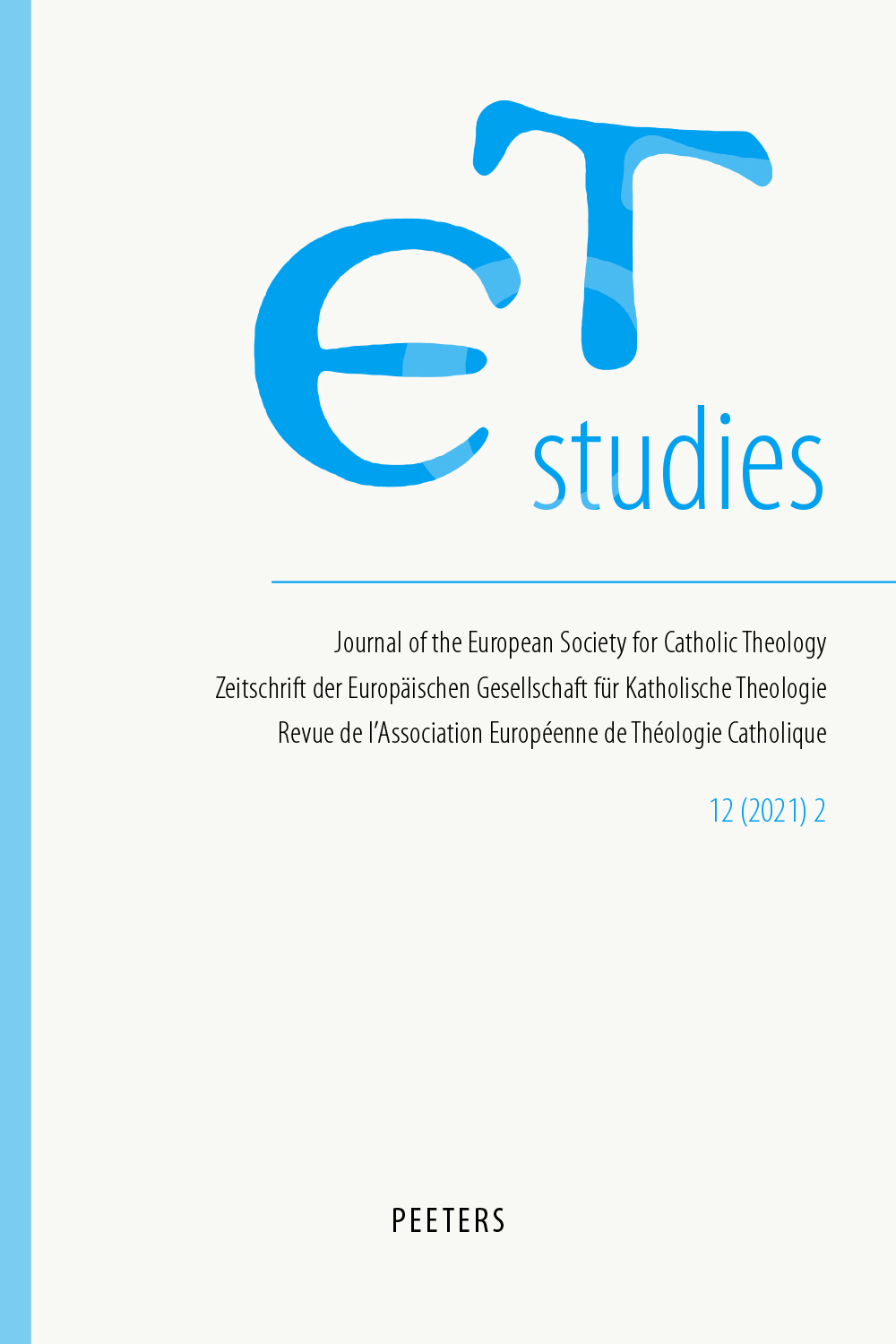 Document Details :

Title: Der Vernunftbezug der Theologie
Subtitle: Ein europäisches Erbe und seine Gefährdungen
Author(s): LÖFFLER, Winfried
Journal: ET-Studies
Volume: 11 Issue: 1 Date: 2020
Pages: 3-23
DOI: 10.2143/ETS.11.1.3287650

Abstract :
In der grundsätzlichen Wissenschaftsförmigkeit der Theologie (die sich institutionell in ihrer Einbettung in die Universität zeigt) und in ihrer Bejahung der Menschenrechte zeigen sich zwei Teilaspekte ihrer Verpflichtung auf eine einheitliche und universale Vernunft, deren einer mehr den theoretischen, der andere den praktischen Vernunftgebrauch prägt. Der Beitrag erinnert kurz an die historische Genese dieses keineswegs mühelos erarbeiteten 'europäischen' Erbes, plädiert für seine Unaufgebbarkeit und enthält Explikationsvorschläge dafür, was 'Einheitlichkeit' und 'Universalität' der Vernunft überhaupt bedeuten könnten. Postmoderne Vernunftkonzeptionen, wie sie in der gegenwärtigen Theologie erstaunlichen Zuspruch genießen, stellen diese Einheitlichkeit und Universalität in Frage. Im theoretischen Bereich liegt ihre Selbstwidersprüchlichkeit allerdings auf der Hand und für die Zwecke der semantischen Stabilisierung einer Offenbarungsreligion sind sie, näher betrachtet, kaum dienlich. Und auch wenn der Vorwurf des praktischen Relativismus gegen postmodernes Denken teilweise unberechtigt ist, stellt es angesichts der politischen Erosionsgefahr, dem das Menschenrechtsethos gegenwärtig unterliegt, einen wenig hilfreichen intellektuellen Gegenwind für das Anliegen der Verteidigung einer universalistischen Menschenrechtskonzeption dar.


---

In the fundamental academic form of theology (which shows itself institutionally in its being embedded in the university) and in its affirmation of human rights, two partial aspects of its commitment to a reason that is uniform and universal become apparent: one of which more strongly shapes the theoretical and the other the practical use of reason. This article briefly recalls the genesis of this 'European' heritage, which was only worked out with considerable effort, and argues for its enduring necessity. It also contains suggestions for explaining what the 'uniformity' and 'universality' of reason could mean in general. Postmodern conceptions of reason, which enjoy amazing popularity in contemporary theology, question this uniformity and universality. However, in the theoretical field the self-contradiction of these ideas is obvious and, for the purpose of semantic stabilization in a religion of revelation, they are, when viewed closely, hardly useful. Even if the accusation of practical relativism against postmodern thinking is partly unjustified, in view of the danger of political erosion to which the human rights ethos is currently subject, postmodernism represents an unhelpful intellectual headwind for the task of defending a universal conception of human rights.


---

Dans la forme académique fondamentale de la théologie (institutionnellement liée à l'université) et dans son affirmation des droits de l'homme, deux aspects partiels de son engagement envers une raison uniforme et universelle apparaissent: l'un façonne plus fortement l'utilisation théorique de la raison et l'autre son utilisation pratique. Cet article rappelle brièvement la genèse de cet héritage «européen» qui ne s'est construit qu'au prix d'efforts considérables et plaide pour la nécessité de sa durée. Il suggère également comment expliquer ce que l'«uniformité» et l'«universalité» de la raison pourraient signifier en général. Les conceptions post-modernes de la raison, qui jouissent d'une étonnante popularité dans la théologie contemporaine, remettent en question cette uniformité et cette universalité. Toutefois, dans le domaine théorique, il est évident que ces idées se contredisent elles-mêmes et, dans la perspective d'une stabilisation sémantique dans une religion révélée, quand on les regarde de près, elles ne sont guère utiles. Même si l'accusation de relativisme pratique à l'encontre de la pensée post-moderne est en partie injustifiée, compte tenu du danger de dégradation politique auquel l'éthos des droits de l'homme est actuellement soumis, le postmodernisme représente un vent intellectuel contraire, inutile quand il s'agit de défendre une conception universelle des droits de l'homme.


Download article