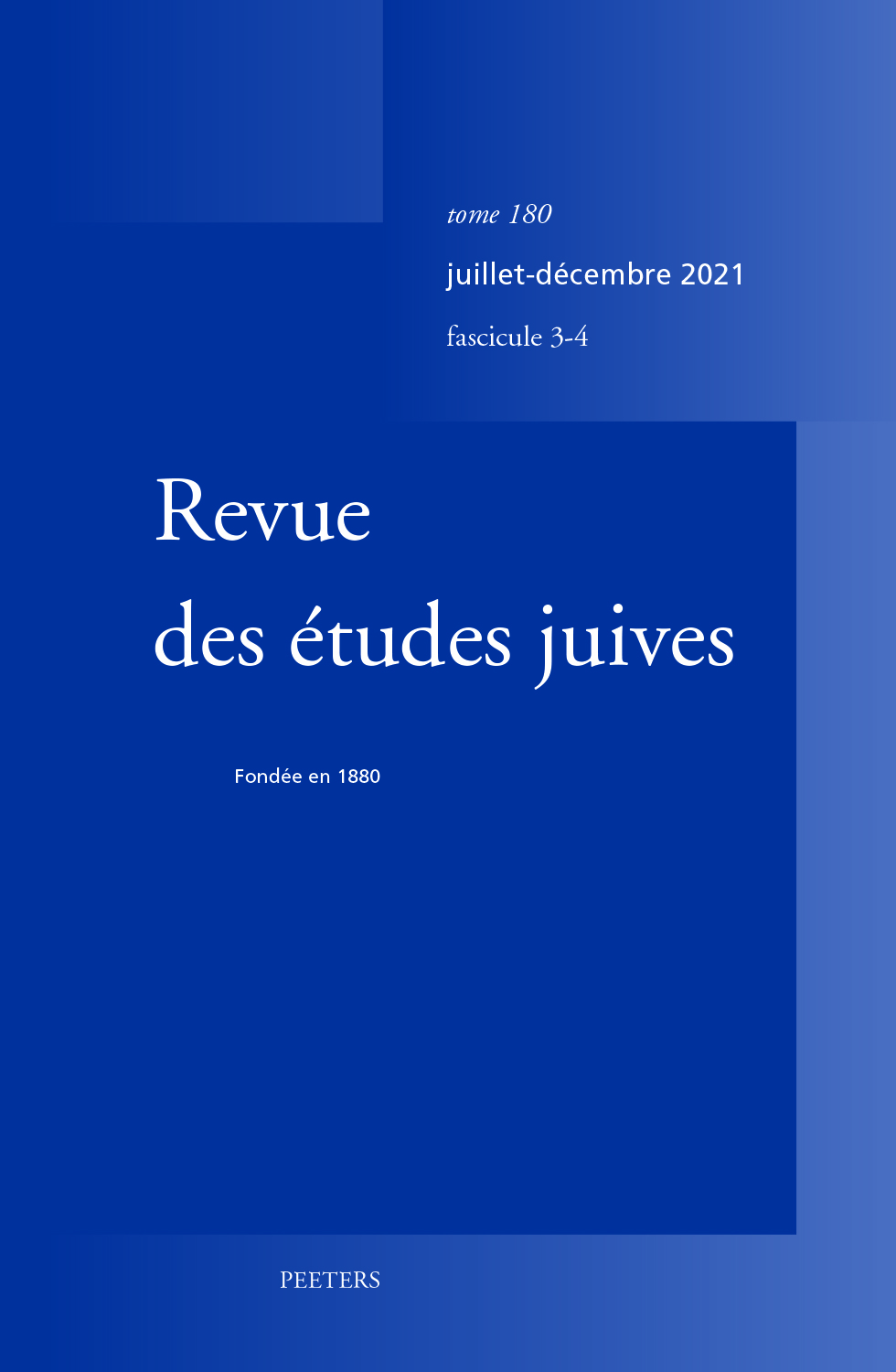 Document Details :

Title: The Roles of Judeo-Arabic in France and Israel
Subtitle: A Preliminary Sociolinguistic Comparison
Author(s): HENSHKE, Yehudit
Journal: Revue des Études Juives
Volume: 179 Issue: 1-2 Date: janvier-juin 2020
Pages: 181-208
DOI: 10.2143/REJ.179.1.3287594

Abstract :
This article, which is based on field research in France and Israel, explores the sociolinguistic role of Judeo-Arabic among Jews of North African extraction in France as compared to Israel. Its focus is on this sector in France, and the Israeli context serves as its backdrop. Among the topics discussed are: the speakers' attitude toward Judeo-Arabic, and the limited use of Judeo-Arabic in France, alongside the individual categories in which Judeo-Arabic has been better preserved in France. Also examined were the strategies that influence the use of idioms and aphorisms in France and the role of Judeo-Arabic in Israeli, but not in French, humor. Examination of the Hebrew communal tradition elicited an intriguing insight. This consideration clearly showed that whereas features of Hebrew (like pharyngeals) could be preserved by Jews of North African origins in France, the same characteristics were no longer preserved in their Judeo-Arabic.


---

Cet article, fondé sur un large éventail de cas étudiés en France comme en Israël, détermine la place du judéo-arabe dans le langage des juifs originaires d'Afrique du nord et installés en France, ainsi que le rôle de ce dialecte en Israël. L'étude de cas menée en Israël ne sert ici que de point de comparaison, afin de mieux cerner l'état des lieux en France. Notre but est de comprendre comment les locuteurs, en France et en Israël, utilisent leur dialecte judéo-arabe maternel. Si l'on a pu noter qu'en France, l'emploi du judéo-arabe est relativement restreint, certaines de ses expressions ou composantes ont été en revanche mieux préservées qu'en Israël. On a également étudié les différentes stratégies qui ont influencé l'usage des expressions idiomatiques utilisées en France. En outre, on a constaté la place essentielle du dialecte judéo-arabe dans l'humour israélien, alors qu'on ne peut en dire autant pour l'humour français. Finalement, nous avons eu la surprise de découvrir que, si plusieurs caractéristiques de l'hébreu (comme la prononciation pharyngée) sont préservées chez les juifs d'origine nord-africaine en France, ces dernières ne sont plus conservées dans leur dialecte judéo-arabe.


Download article