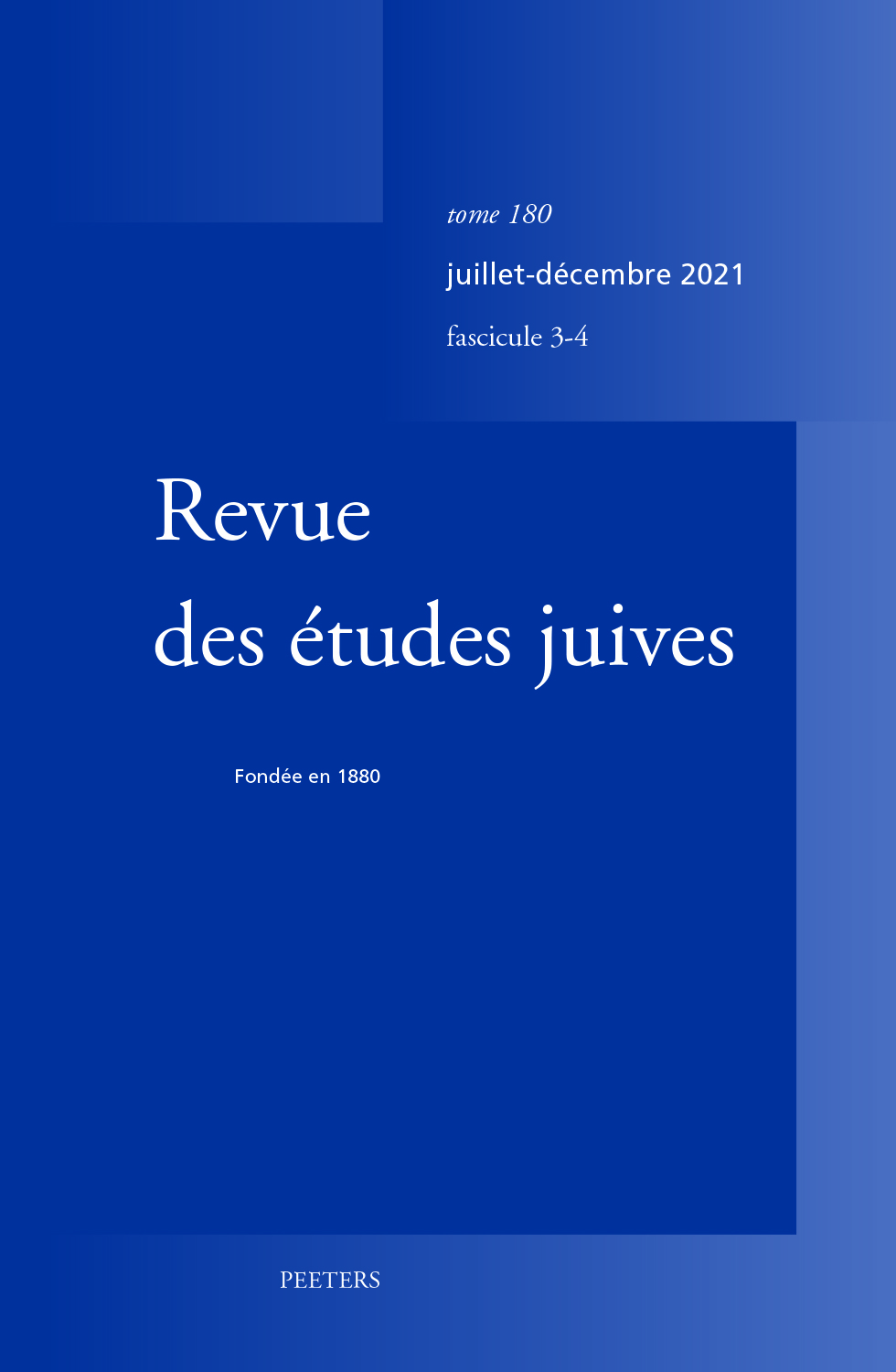 Document Details :

Title: La notion de lieu spirituel chez Naḥmanide et son emploi dans la controverse antiphilosophique
Author(s): DARMON, Julien
Journal: Revue des Études Juives
Volume: 179 Issue: 1-2 Date: janvier-juin 2020
Pages: 115-132
DOI: 10.2143/REJ.179.1.3287591

Abstract :
La question du double destin de l'âme humaine, après la mort et après la résurrection aux temps eschatologiques, est l'un des enjeux majeurs des controverses maïmonidiennes au Moyen Âge. Dans son Ša'ar ha-Gemul, Naḥmanide s'en saisit pour développer notamment une cosmologie, non plus binaire comme chez Maïmonide (intellect vs. corps), mais ternaire, qui ménage la possibilité d'intermondes, spirituels mais pourtant concernés par la notion de lieu, en lien avec une anthropologie et une herméneutique elles aussi ternaires. Il apparaît au fil de l'analyse que Naḥmanide a fait usage de la critique, développée par al-Ġazālī, d'une conception étroitement philosophique des réalités spirituelles, et qu'il a une connaissance précise des débats philosophiques de son époque.


---

The problem of the destiny of the human soul after death and, in eschatological times, after the resurrection, were one of the major points of contentions in the so-called 'Maimonidean controversies' in the Middle Ages. In his work Ša'ar ha-Gemul, Naḥmanides tackles the issue and develops a trinary cosmology beyond the Maimonidean intellect/body binarism and makes way for the reality of intermediary worlds, spiritual but localized, in parallel with an analogous anthropology and hermeneutics. What transpires is that Naḥmanides makes use of al-Ġazālī's critique of a strictly philosophical understanding of spiritual realities, and that he is well aware of the philosophical debates of his time.


Download article