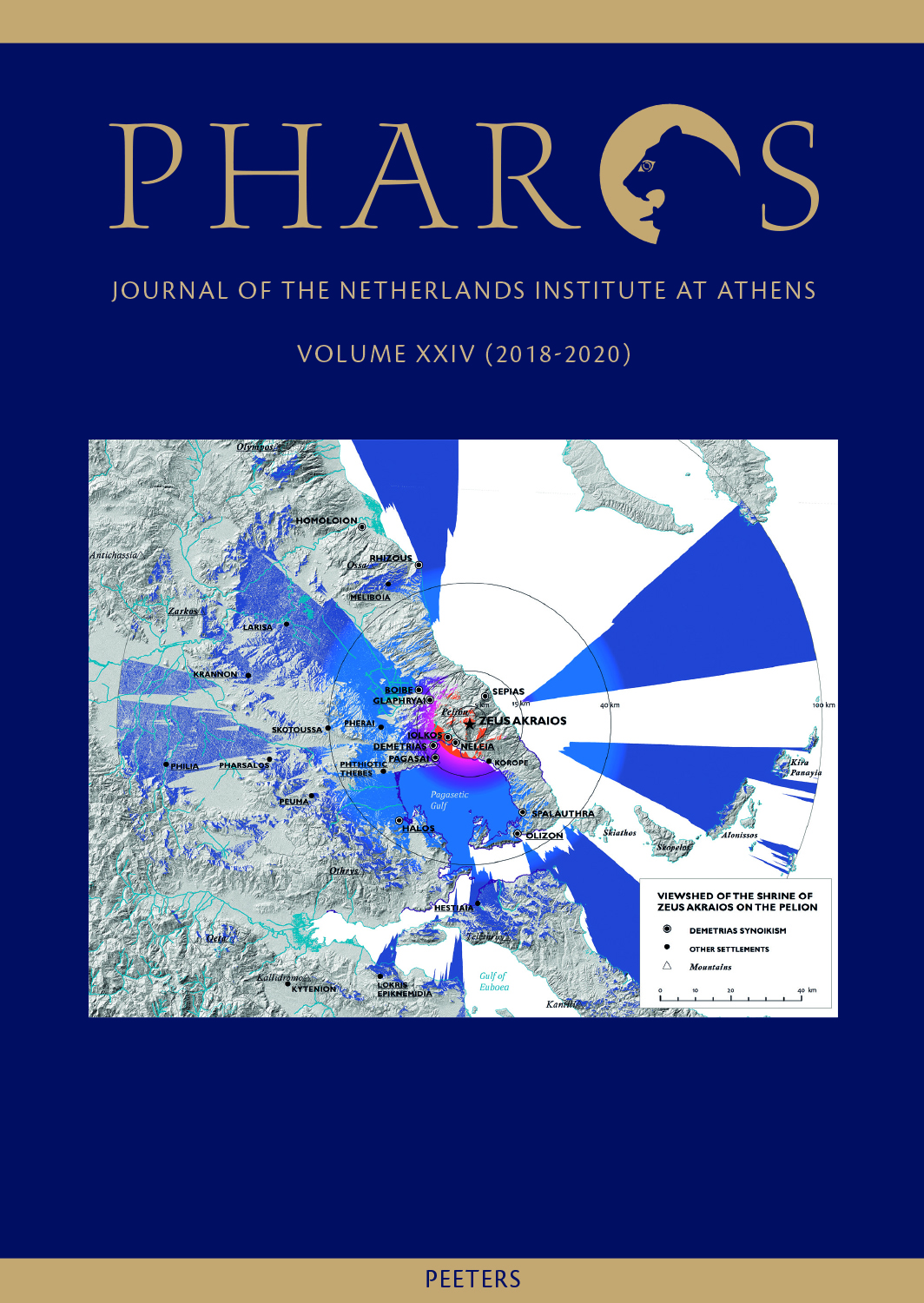 Document Details :

Title: The Plakari Archaeological Project
Subtitle: Preliminary Report on the Sixth Field Season (2015)
Author(s): CRIELAARD, Jan Paul , CHARALAMBIDOU, Xenia , CHIDIROGLOU, Maria , GROOT, Maaike , KLUIVING, Sjoerd , SONGU, Filiz , TROELSTRA, Simon
Journal: Pharos
Volume: 23 Issue: 2 Date: 2017
Pages: 67-90
DOI: 10.2143/PHA.23.2.3287559

Abstract :
The final fieldwork campaign in 2015 at Karystos-Plakari (southern Euboia) we devoted to completing the previous year's excavations of the terrace on the northeast side of the hill top and the Final Neolithic remains that had come to light there. Furthermore, we resumed the excavations on Terrace 1 on the west side of the hill top where during previous campaigns we identified a large open space, flanked to its north by a multi-room building complex. The open space could accommodate relatively large groups of people, probably attending rituals that took place on the slightly more elevated Terrace 2. In the northwest of this excavation area, a monumental entrance building was uncovered that during the late 5th and 4th centuries BC provided the main access to the sanctuary. In the Rigias estuary east of Plakari the programme of geoarchaeological research was continued. One of the foci was to obtain more organic material for further analysis from a peat layer that was located in 2014 at a depth of 4 metres below sea level. Radiocarbon dating of the 2014 material indicates that it was formed between cal BCE 4610 to 4460 and 4040 to 3960 around the paleo-groundwater table. Pollen analysis of the same material shows that this peat layer contains the first Cerealia type pollen as well as Vitis, which can be related to FN farmers settling in the area. A decline in oak pollen values in the top of the peat layer could be an indication that cereal cultivation was accompanied by progressive deforestation.


Download article