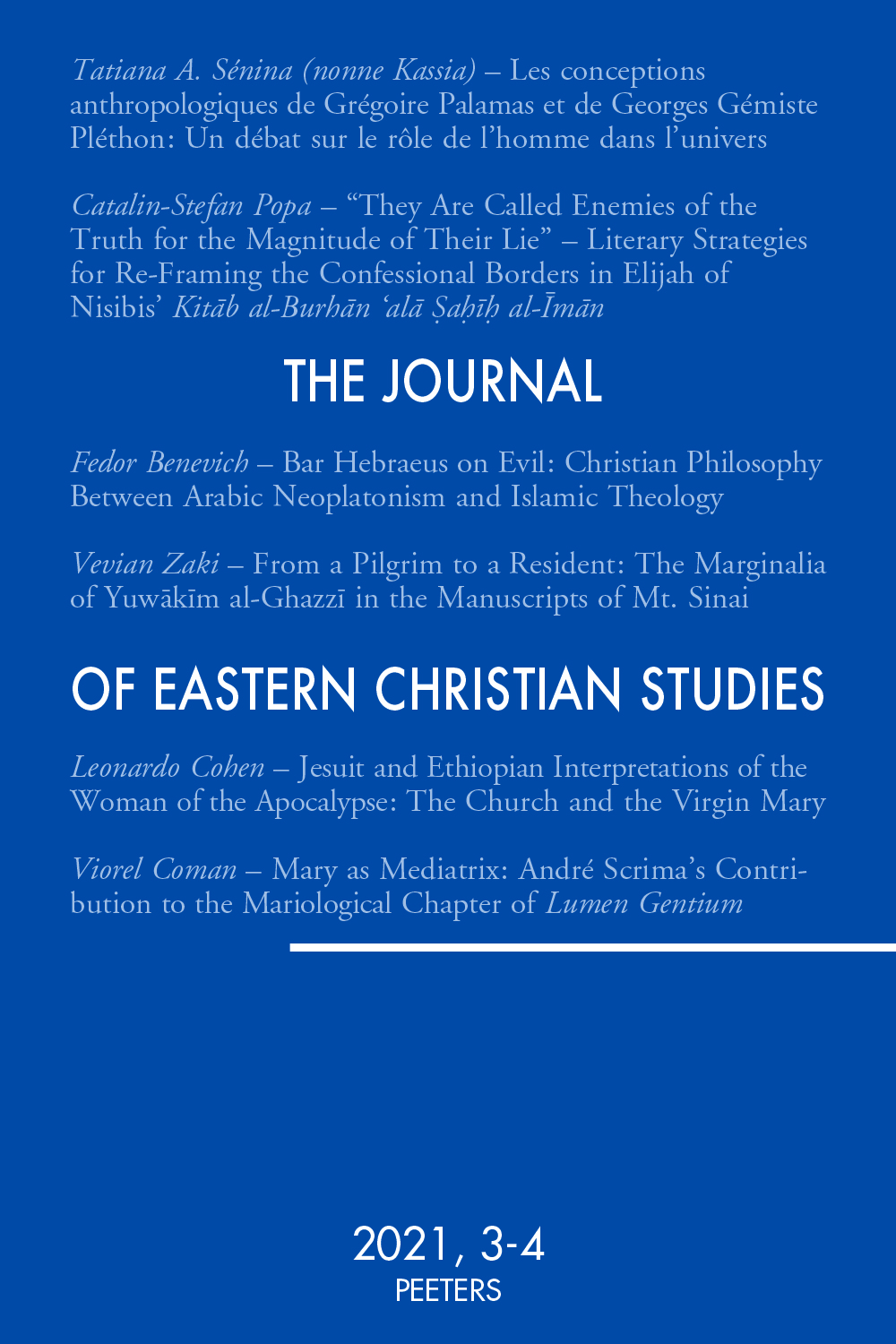 Document Details :

Title: D'Orient à L'Orient
Subtitle: Don Élias Fathalla, interprète de Napoléon, et la première Église syrienne-catholique
Author(s): FATHI, Jean
Journal: Journal of Eastern Christian Studies
Volume: 72 Issue: 1-2 Date: 2020
Pages: 83-144
DOI: 10.2143/JECS.72.1.3287536

Abstract :
The documents of the French Campaign in Egypt mention a certain 'Don Elia Fatalla' from the city of Diyarbakır, an interpreter heading the Oriental Press and a member of the Commission des Sciences et des Arts. Despite his association with one of the most inspiring adventures of Napoleon, this ancient-Syrian priest turned Catholic, editor of the Syriac breviary in Rome in 1787 and chair of the Syriac and Chaldean languages at the College of Propaganda, has never been the subject of any investigation. Several funds, in particular those of the Archivio Storico di Propaganda Fide in the Vatican and the Syrian Catholic patriarchal monastery of Charfet in Mount Lebanon, reveal his notable role in the history of the early Syrian Catholic church, during the period of the restoration by Patriarch Mīḫāyīl Ğarweh in 1782 of the Uniate patriarchal line, established in the preceding century but interrupted for eighty years. This French-language study is subdivided in four parts; the first three encompass the principal phases in the life of Elias: his upbringing in the East (up to 1771), his career in Rome (1771-1798), and his participation in the Egyptian Campaign in 1798; while the fourth clarifies certain ambiguities regarding his identity, notably the amalgam between him and another cleric named Rabbān Elias Amīrḫān, and the question of his kinship with the family of the deacon Amīršāh Fatḥallah.


Download article