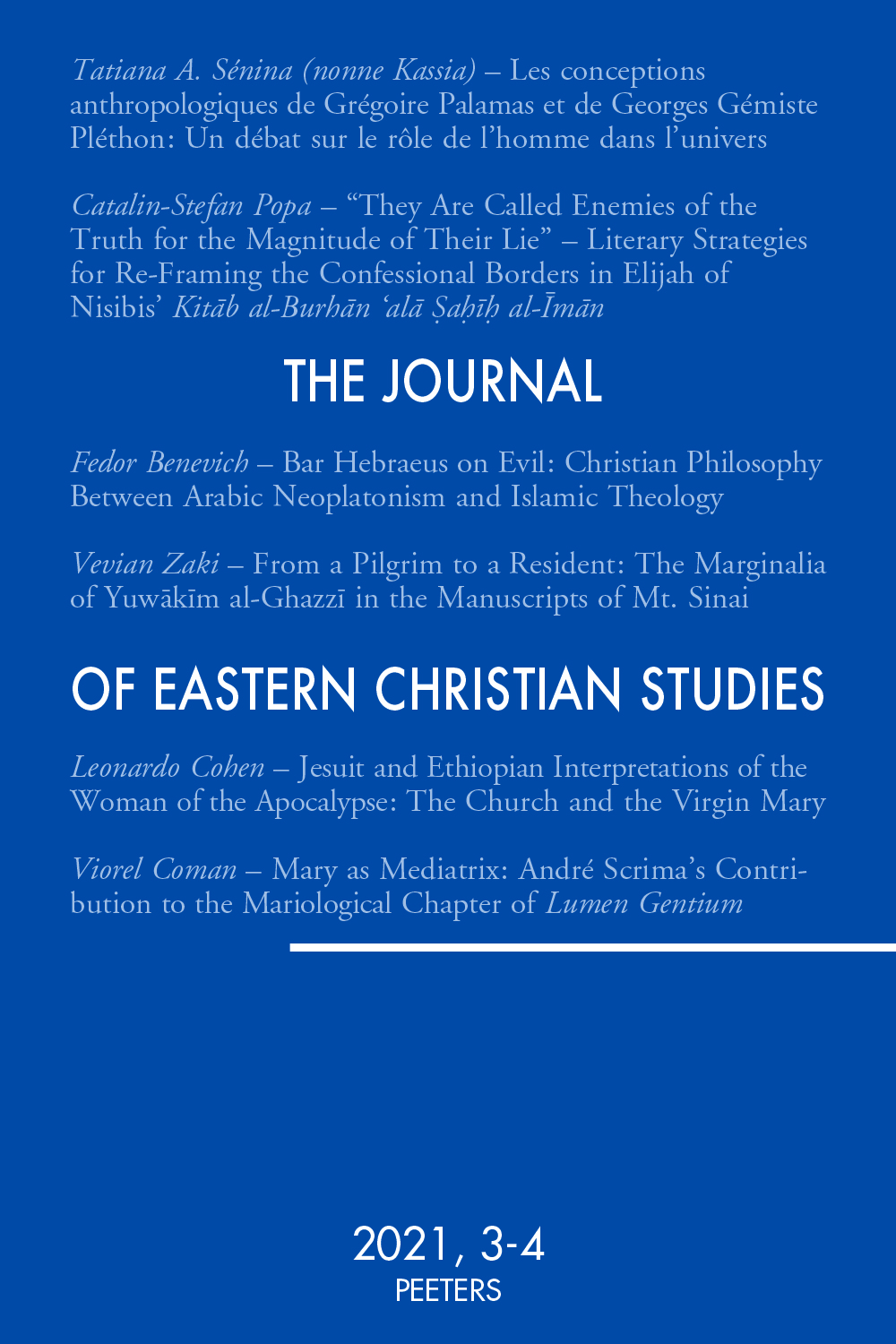 Document Details :

Title: Language, Literacy and Historical Apologetics
Subtitle: Hippolytus of Rome's Lists of Literate Peoples in the Syriac Tradition
Author(s): HILKENS, Andy
Journal: Journal of Eastern Christian Studies
Volume: 72 Issue: 1-2 Date: 2020
Pages: 1-32
DOI: 10.2143/JECS.72.1.3287533

Abstract :
In Late Antiquity and the Middle Ages, the Syriac language was part of several debates, including one about the identity of the language of Creation. Not surprisingly, many Syriac authors argued for the primacy of Aramaic over Hebrew. One genre of texts whose contribution to this debate has been neglected until now is that of lists of the literate peoples of the earth, categorized as descendants of Shem, Ham and Japheth. We encounter these lists, which are based on material that stems from the Greek chronicle tradition and that was eagerly appropriated by Syriac historical and exegetical authors, in manuscripts that date from the ninth to the nineteenth century. Sometimes they are transmitted independently, for instance under the name of Eusebius of Caesarea or Epiphanius of Salamis. Sometimes they are part of a larger context where more material on the division of the earth (the Diamerismos) was transmitted into Syriac. This article draws two important conclusions. First, a division can be made in the material between a conservative 'Greek' tradition, represented by the Chronicle of Michael the Elder (d. 1199 C.E.), and a progressive Syriac tradition. Several changes can be tracked, not only in the process of transmission from Greek into Syriac, but also an internal Syriac evolution. These lists were often updated, so much so that different traditions within the progressive Syriac tradition emerge. What connects the Syriac tradition, however, and this is the second conclusion that this study offers, is that the progressive Syriac tradition clearly offsets the Syriac language (or at least the written language that was used by the Syrians) against that of the Hebrews and the Greeks. Without explicitly going into the issue of the identity of the primeval language, these lists imply the old age of the Syriac language, similarly to Hebrew and Greek.


Download article