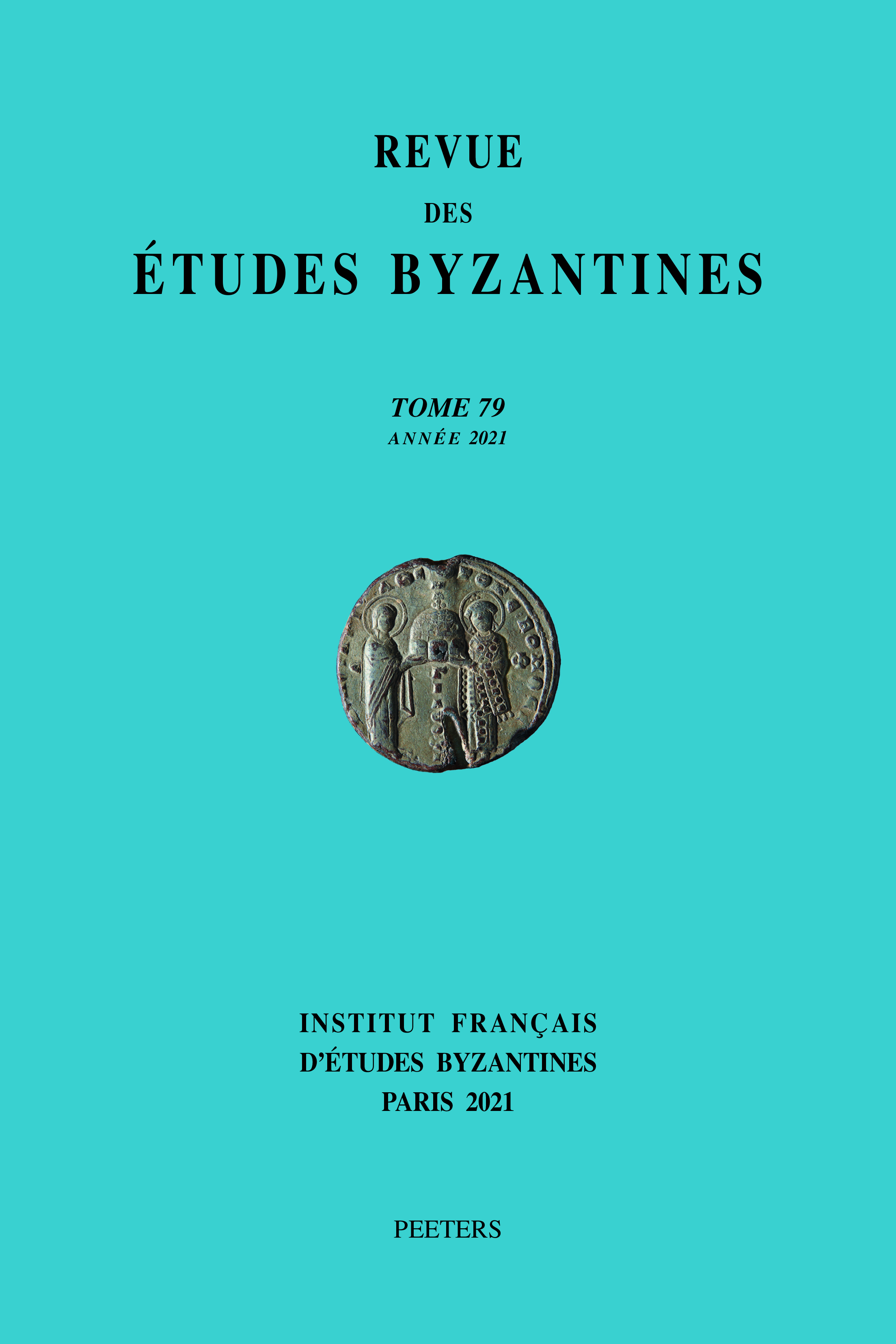 Document Details :

Title: 'Homo Byzantinus' in the Late Medieval Turkish Muslim Warrior Epics
Author(s): KITAPÇI BAYRI, Buket
Journal: Revue des Études Byzantines
Volume: 77 Date: 2019
Pages: 281-311
DOI: 10.2143/REB.77.0.3287317

Abstract :
The Turkish Muslim intellectuals and scholars, who migrated to and settled in Asia Minor and the Balkans from the 11th century, were not much interested in Byzantium. While the intellectuals and scholars remained indifferent, Byzantium, named as Rum İli (Roman land), and the Byzantines, named as Rums or Rumis (Romans), are major actors in the late medieval Turkish Muslim popular literature. The most popular among them are the warrior epics that deal with different cycles of the conquest of Byzantium by Muslim groups: the Battalname, the Danişmendname and the Saltukname. Although the information provided in these epics can hardly be used in constructing and supplementing the historical facts, they are curious and interesting sources reflecting how Byzantium and the Byzantines were perceived by the Turkish Muslim groups. This paper, as part of author's larger project entitled Warriors, Martyrs and Dervishes. Moving Frontiers, Shifting Identities in the Land of Rome (13th-15th Centuries), focuses on the Byzantines as contenders, companions, wives or lovers, as depicted in the late medieval Turkish warrior epics.


---

Les intellectuels et les savants turcs musulmans, qui émigrèrent et s'installèrent en Asie Mineure et dans les Balkans depuis le 11e siècle, ne s'intéressèrent pas à Byzance. En revanche, les protagonistes majeurs de la littérature populaire turque musulmane de la fin du Moyen Âge étaient les Byzantins, appelés Rums ou Rumis (Romains). Dans cette littérature, les épopées guerrières qui traitent des différents cycles de la conquête de Byzance par les musulmans, le Battalname, le Danişmendname et le Saltukname, étaient les plus connues. Difficilement utilisables pour compléter les données historiques, ces sources littéraires sont en revanche des sources curieuses et intéressantes, qui reflètent la perception de Byzance et des Byzantins par une partie des Turcs musulmans. Cet article, qui fait partie d'un projet plus large intitulé Warriors, Martyrs and Dervishes. Moving Frontiers, Shifting Identities in the Land of Rome (13th-15th Centuries), se concentre sur les Byzantins en tant que rivaux, compagnons, femmes et amantes dans les épopées médiévales turques.


Download article