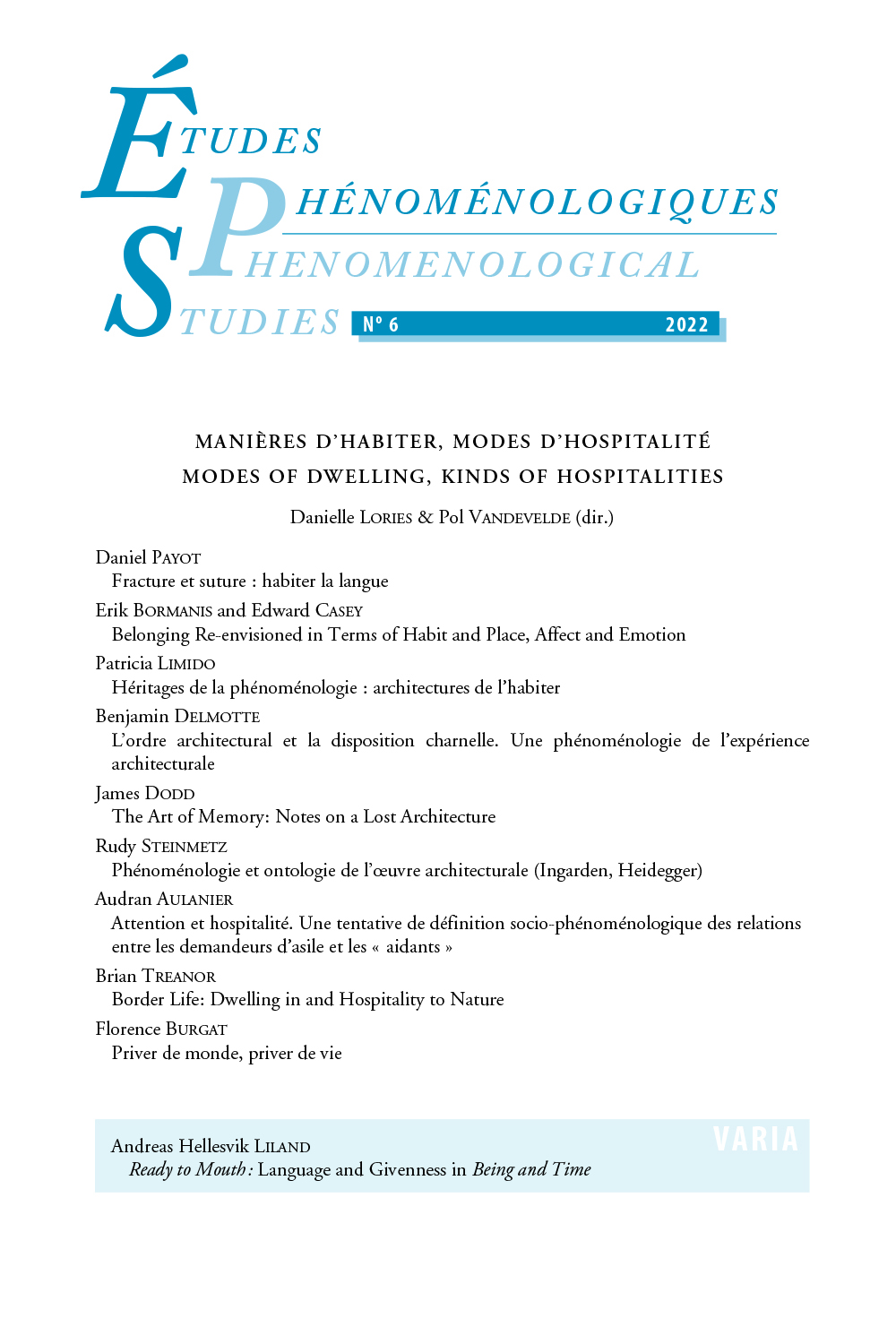 Document Details :

Title: Merleau-Ponty
Subtitle: De l'étrangeté à l'orient
Author(s): DALISSIER, Michel
Journal: Etudes phénoménologiques - Phenomenological Studies
Volume: 4 Date: 2020
Pages: 173-199
DOI: 10.2143/EPH.4.0.3286916

Abstract :
Who is the stranger? Is it only the one who is other or different? This question, which was so important for the Greeks, leads Merleau-Ponty to take an approach to the problem of otherness, which reveals at the same time the innerworkings of his early phenomenology, of his late ontology, and of his enduring metaphysics. This approach leads him to question the superficial opposition between Europe and Asia, in order to show how this opposition is articulated and to recognize to Asia an unprecedented role in philosophy. I would like to describe these adventures of the dialectic between the West and Asia, between Asia and philosophy, which are quite original but also highly risky, fairly promising while quite incomplete, and much unexpected although quite often treated. I will show that Merleau-Ponty's breakthrough in the field of the phenomenology of perception can shed light on some approaches in the human sciences, especially in Asian studies and philosophies. Merleau-Ponty extends the conceptual content of perception – as well as its limits – to new fields of investigation: the other, otherness, intersubjectivity, interculturality. This invites us to rethink the status of perception in phenomenological research.


Download article