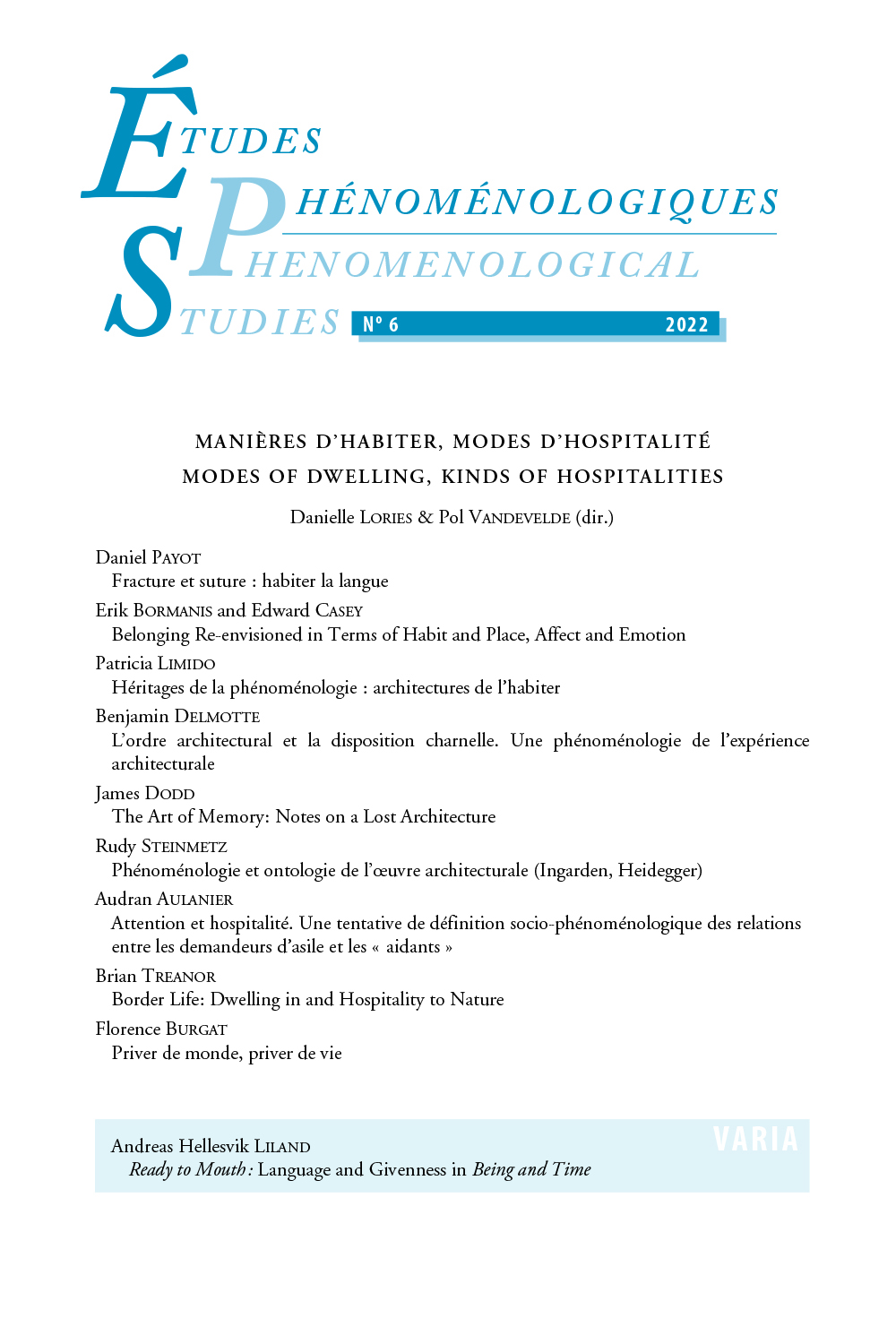 Document Details :

Title: L'incorporation
Author(s): ROMANO, Claude
Journal: Etudes phénoménologiques - Phenomenological Studies
Volume: 4 Date: 2020
Pages: 119-144
DOI: 10.2143/EPH.4.0.3286914

Abstract :
There is a tension in Merleau-Ponty's Phenomenology of Perception between two models for thinking corporeity, which can be called 'the model of the flesh' and 'the model of incorporation'. The first one is inherited from Husserlian phenomenology and consists in thinking the flesh or the lived body as an 'outbuilding' of the transcendental ego. Conceived in this way, the lived body is constituted in immanence as the support of the redoubled tactiles sensations and has no boundaries in objective space. It can be approached according to the duality of subject and object, immanence and transcendence, and is fully determined by these distinctions. The second model, borrowed from Gabriel Marcel, points to the fundamental ambiguity of the lived body, hovering between 'being' and 'having', and thereby opening up a third dimension beyond the opposition between the subject and the object. I question whether these two models are compatible and, if it is claimed, as I do, that they are not, which model is to be favored. In this manner, I try to radicalize the gesture initiated by Merleau-Ponty.


Download article