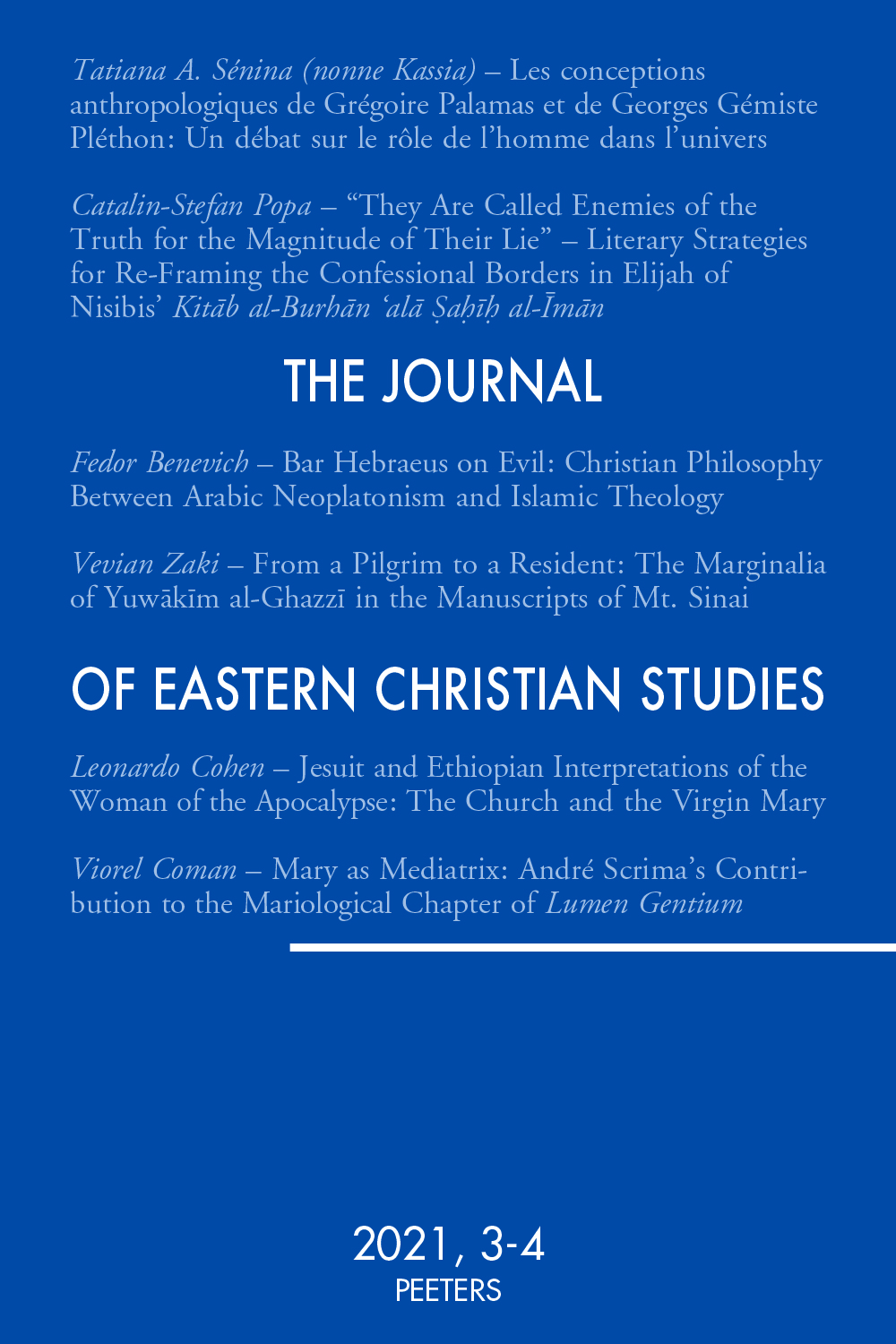 Document Details :

Title: The Hermeneutical Use of Deification in Augustine
Subtitle: In spe nondum in re
Author(s): SMALBRUGGE, Matthias
Journal: Journal of Eastern Christian Studies
Volume: 71 Issue: 3-4 Date: 2019
Pages: 283-305
DOI: 10.2143/JECS.71.3.3286902

Abstract :
There has long been the stereotype that Augustine's teaching would have been at the beginning of a subsequent estrangement of Eastern and Western theological traditions, and this in particular referred to his understanding of Holy Trinity, and the idea of deification he would derive from here. Whereas recent research to some extent revokes such stereotypes, rather hinting, instead, at the common roots of both Eastern and Western – Augustine among them – interpretations of Trinity and deification, there still remain different paths taken by the famous bishop of Hippo. He rejects the possibility of deification in an ontological sense, while at the same time emphasizing the role of Divine grace. No man, and no whatever subtle mode of thinking can pretend an ontological identity, or even resemblance between God and men. At this point, Augustine even has things to say about the horrible mistake of claiming such an identity that would come to the use of God and His name for the worldly, sinful purposes of humans, and to the eventual annihilation of God's relevance. Humans are not disposed towards deification by nature, then, but remain possible subjects of Divine grace. It is on such grounds, that the human being is both fallen and dignified.


Download article