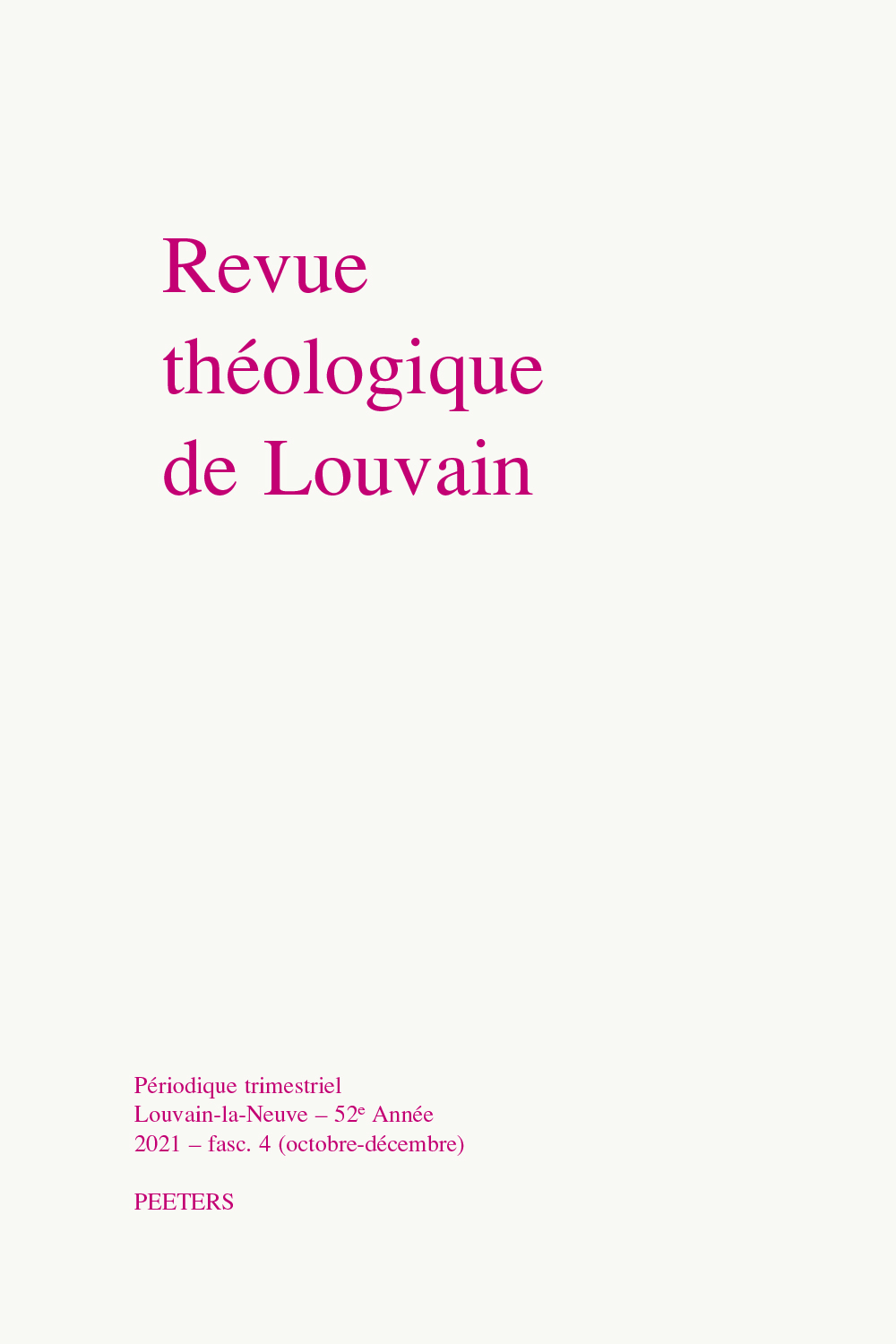 Document Details :

Title: Le bonheur selon Matthieu
Subtitle: Perspectives (Mt 5) et contre-perspectives (Mt 23)
Author(s): ROHMER, Céline
Journal: Revue Théologique de Louvain
Volume: 50 Issue: 3 Date: 2019
Pages: 362-381
DOI: 10.2143/RTL.50.3.3286858

Abstract :
La notion de bonheur n'appartient pas en propre au Nouveau Testament. Le mot n'apparaît dans aucun de ses livres. Mais si ce recueil ne s'emploie pas à définir ce qu'est le bonheur en soi, il en fournit des représentations en déclarant heureuses des attitudes de vie qui procèdent du bonheur. Parmi ces livres, l'évangile de Matthieu développe une position originale sur la question du bonheur en attribuant à Jésus un premier long discours appelé Sermon sur la Montagne (Mt 5-7) préfacé par neuf béatitudes. À son exact opposé se tient le discours de Jésus prononcé dans le Temple de Jérusalem et rythmé par sept déclarations de malheur (Mt 23). Le binôme formé par ces deux déclarations tonitruantes permet de repenser la compréhension habituellement reçue de la vie heureuse selon Matthieu. Les deux discours contraires coopèrent pour mettre au jour la mise en œuvre d'un bonheur au cœur de la réalité humaine.


---

The notion of happiness doesn't literally belong to the New Testament. This word doesn't appear in any of its books. This collection doesn't give a definition of happiness in itself, but it gives some of its representations by declaring 'happy' some attitudes of life. Among these books, Matthew's gospel develops a unique point of view concerning happiness. It assigns to Jesus a first long discourse called 'Sermon on the Mount' (Matt 5-7) prefaced by nine beatitudes. To its exact opposite takes place Jesus discourse in Jerusalem temple, which is punctuated by seven declarations of misfortune (Matt 23). These two declarations allow to reconsider the usual understanding of happy life according to Matthew. These two opposite discourses interact in order to update the implementation of happiness at the core of human reality.


Download article