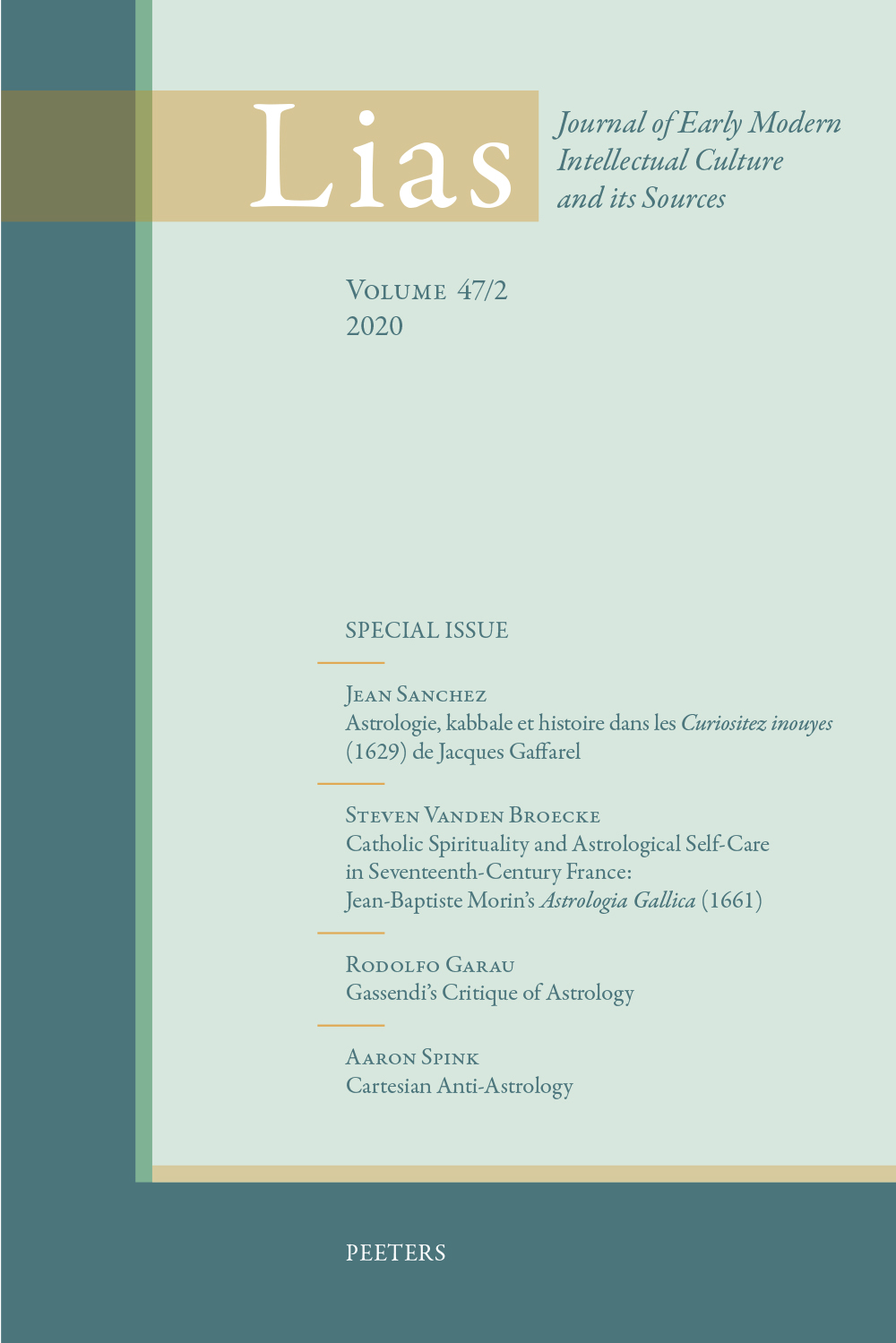 Document Details :

Title: The Reinterpretation of the Maccabean Mother and her Sons by Frater Magdalius Iacobus Gaudensis in the Framework of the Cult of the Maccabees in Cologne
Author(s): WALVOORT, Hendrik C. , VAN HENTEN, Jan Willem
Journal: Lias
Volume: 46 Issue: 1 Date: 2019
Pages: 1-28
DOI: 10.2143/LIAS.46.1.3286809

Abstract :
This article offers a transcription, a translation and an interpretation of two poems devoted to the pre-Christian Jewish Maccabean martyrs, which were published by Erasmus in 1517. They are contained in an anthology composed by the priest Helias Mertz, intended to promote the devotion of these martyrs in early sixteenth-century Cologne. The author of the poems was a certain Frater Magdalius Iacobus Gaudensis, a Dominican and humanist scholar. Magdalius explains his admiration for the Maccabean martyrs in an accompanying letter. The martyrdom concerns seven boys and their mother who were brutally tortured to death in the second century BC by the Seleucid king Antiochus IV Epiphanes, because they refused to transgress the Jewish dietary laws. The story is told in Second Maccabees 7 and Fourth Maccabees 8-18. In his letter and the two poems, Magdalius erects a literary monument for the Maccabean martyrs and their mother as proto-Christian martyrs. In the mother, Solomona, Magdalius recognises a prefiguration of Mary, the mother of Christ. His occupation with these Jewish martyrs leads Magdalius to the conviction that they rightfully obtained a place in the church calendar of saints (under 1 August). However, he fails to put their achievements into a paraenetic perspective, in contrast to Erasmus, who in his introductory letter to the anthology, directed at Mertz, states that one should not stop at venerating the Maccabean martyrs, but should aim at following in their footsteps and imitating their 'immutability of an unbroken spirit' (animi infracti constantia).


Download article