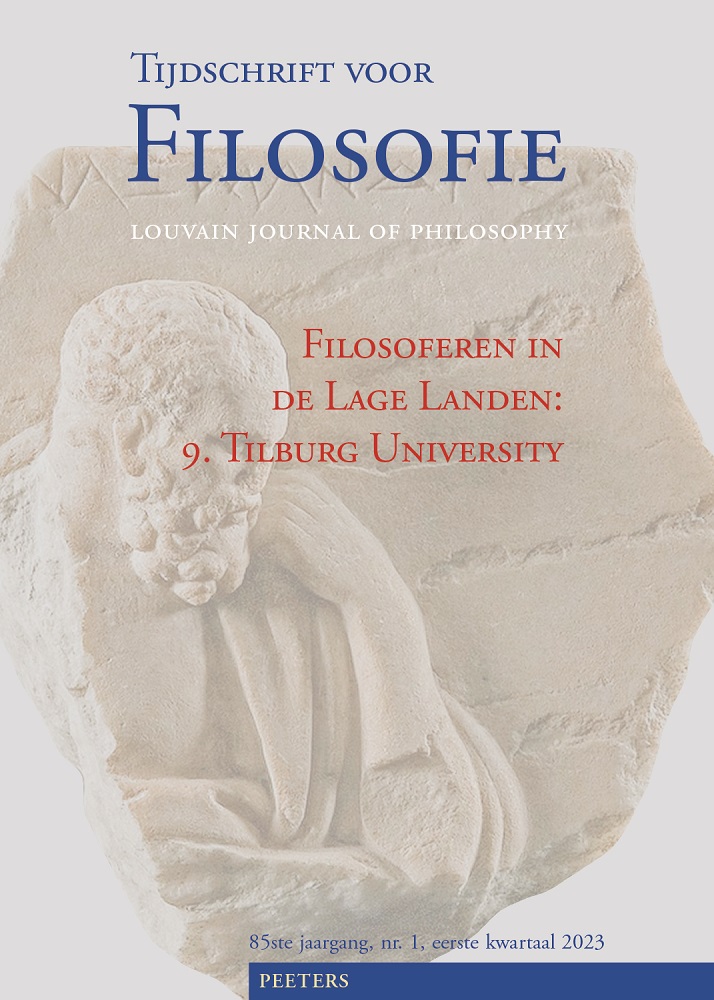 Document Details :

Title: Konkretes Sein in der Praxis
Subtitle: Zu Heideggers Interpretation des Begriffs der οὐσία bei Aristoteles
Author(s): WANG, Hongjian
Journal: Tijdschrift voor Filosofie
Volume: 81 Issue: 2 Date: 2019
Pages: 347-367
DOI: 10.2143/TVF.81.2.3286770

Abstract :
Heidegger opposes the translation of οὐσία as substance, while he advocates translating it directly as being. Following Aristotle, Heidegger tries to discover the being in the light of the daily productive experience, so that he connects οὐσία with the form (τὸ τί ἦν εἶναι). At the same time, focusing on the phenomenon of motion, οὐσία is understood as the realization of the form, that is its constant presence. However, to develop an interpretative model that corresponding to the life practice, Heidegger must go beyond Aristotle. Exposing the various dimensions of the concept of δύναμις and emphasizing the element of absence, Heidegger proposes the concept of the original absence so that he can understand the process of movement again from his own sight. Accordingly, a new interpretative model is developed, through which the οὐσία is understood as the concrete, future-oriented being.


Download article