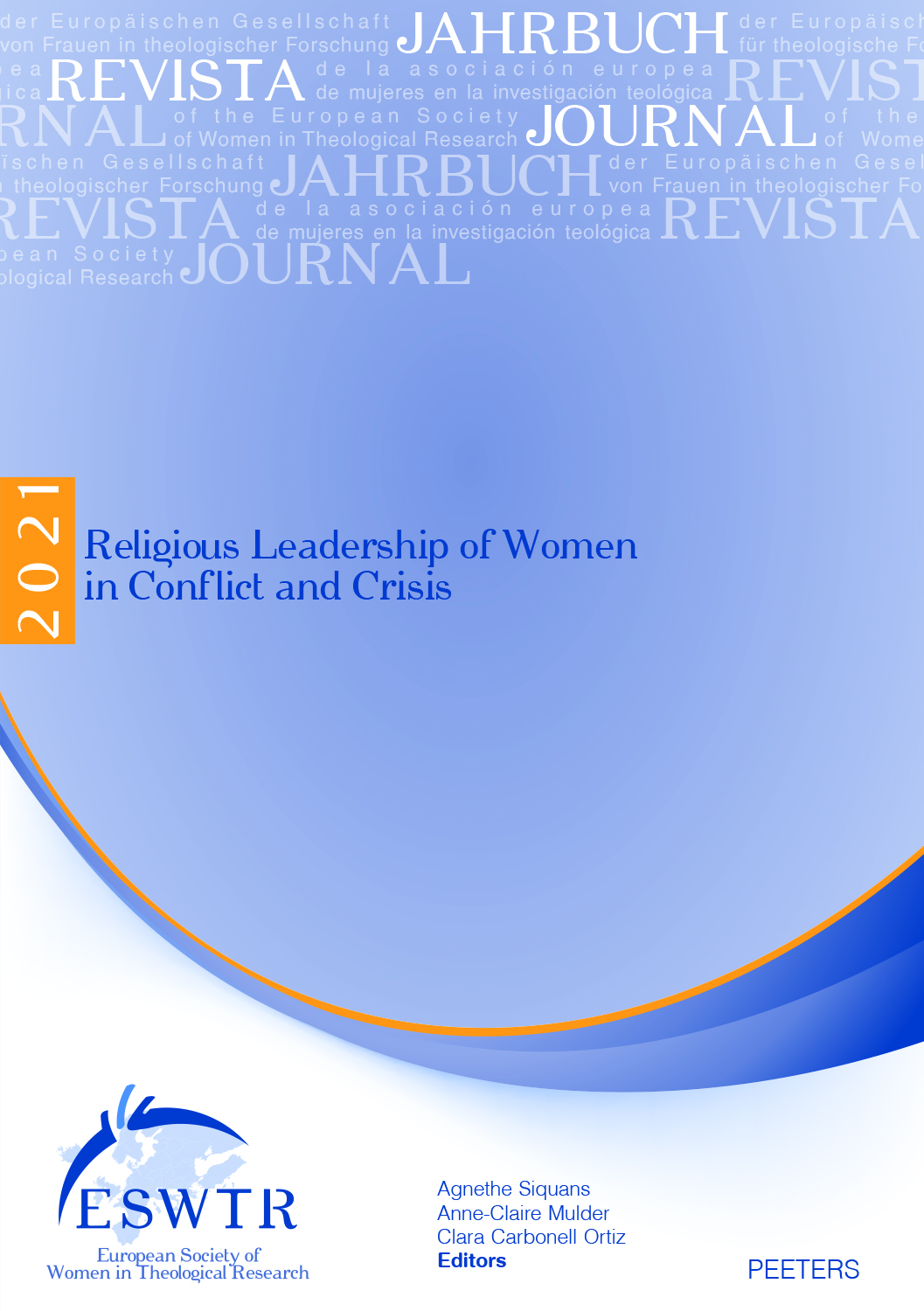 Document Details :

Title: Leidfäden und (k)ein Netz
Subtitle: Eine institutionelle und persönliche Lerngeschichte angesichts sexualisierter Gewalt in der evangelische Kirche
Author(s): FEHRS, Kirsten
Journal: Journal of the European Society of Women in Theological Research
Volume: 27 Date: 2019
Pages: 303-311
DOI: 10.2143/ESWTR.27.0.3286567

Abstract :
Es liegt in der Verantwortung der Institution, Betroffenen von sexualisierter Gewalt, die sie als Jugendliche oder Erwachsene in der evangelischen Kirche erlitten haben, sensibel und konsequent im Blick zu behalten und sich auseinanderzusetzen mit der Schuld. Was es braucht, um Geschehenes unter Beteiligung der Betroffenen aufzuarbeiten, wie Kirche daraus lernt und wie man gemeinsam zu Anerkennungsleistungen kommen kann, die betroffenen Menschen Linderung, manchmal gar Zufriedenheit verschafft, wird in diesem Aufsatz beschrieben. Zugrunde liegen dem die Erfahrungen der Unterstützungsleistungskommission in der Nordkirche, die hier kritisch reflektiert werden und ausgewertet. Nur durch den Schmerz hindurch – nur dadurch, dass man zutiefst verstanden hat, was eine Grenzverletzung anrichtet, kann Prävention gelingen und eine Kultur der Grenzachtung etabliert werden.


---

It is the responsibility of the institution to sensitively and consequentially take care of the victims of sexualised violence suffered as adolescents or adults within the Protestant Church, and to deal with the guilt. This essay is based on a critical reflection and evaluation of the experiences of the Support Service Commission working in the Lutheran Church of Northern Germany. It describes what is needed among those affected in order to process what has happened, how the church can learn from this process, and how a compensation may be achieved together, affording victims alleviation, perhaps even contentment. Only through the pain – only by reaching the deepest understanding of what the trespassing of limits inflicts – can prevention succeed, and a culture of respecting limits be established.


---

Es responsabilidad de la institución ocuparse, sensible y consecuentemente, de las víctimas de la violencia sexualizada sufrida por adolescentes o adultas dentro de la Iglesia Protestante, y de lidiar con la culpa. Este ensayo se basa en una reflexión crítica y evaluación de las experiencias de la Comisión de Servicio de Apoyo que trabaja en la Iglesia Luterana del Norte de Alemania. Describe qué se necesita entre aquellas afectadas para procesar lo ocurrido, cómo la Iglesia puede aprender de este proceso y cómo juntos se puede alcanzar una compensación, procurando alivio a las víctimas, quizá incluso satisfacción. Solo a través del dolor – solo llegando a la más profunda comprensión de lo que se inflige al traspasar los límites – puede triunfar la prevención, y puede establecerse una cultura que respeta los límites.


Download article