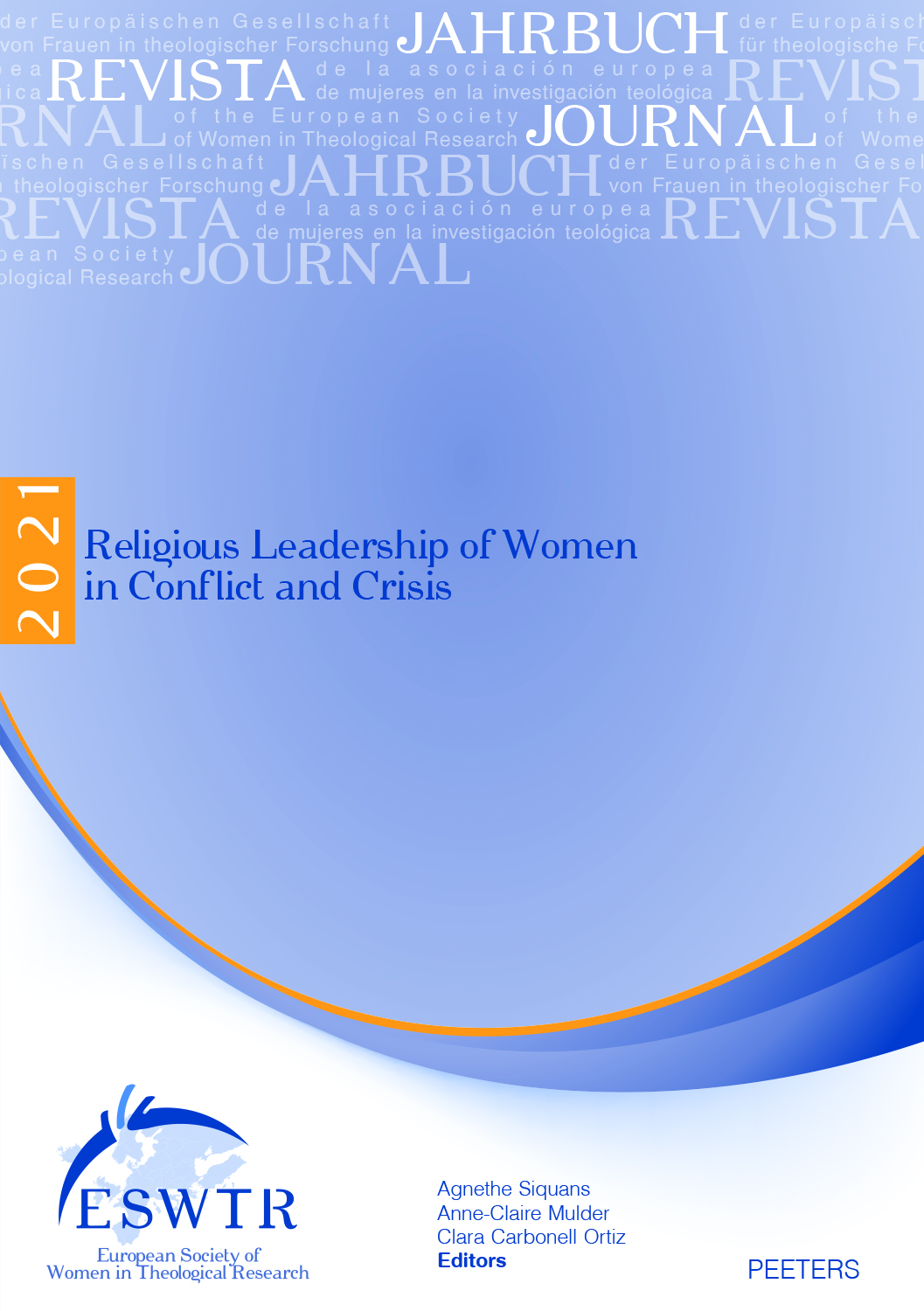 Document Details :

Title: Schweigen für das Vaterland
Subtitle: Analyse und Kritik im gewaltfreien und geschlechtsspezifischen Interpretationsschlüssel
Author(s): RAFFAI, Ana Marija , ANIĆ, Jadranka Rebeka
Journal: Journal of the European Society of Women in Theological Research
Volume: 27 Date: 2019
Pages: 197-228
DOI: 10.2143/ESWTR.27.0.3286562

Abstract :
Exemplarisch wird an Hand von zwei Beispielen das Konzept des Schweigens und des Verschweigens im Kontext des Verteidigungskrieges in der Republik Kroatien (1991-1995) als einem Ausdruck der Vaterlandsliebe analysiert. Das erste Beispiel bezieht sich auf Frauen, die Opfer von Kriegsvergewaltigungen in Vukovar wurden. Das zweite Beispiel betrifft den Prozess der friedlichen Reintegration von Ostslawonien. Die Analyse der zwei Beispiele wird zeigen, was das Schweigen fördert und welche Gemeinsamkeiten zu Tage treten, so dass die Erfahrungen der Frauen und die gewaltfreie bzw. friedensstiftende UN-Mission unsichtbar gemacht und aus dem öffentlichen Diskurs verdrängt werden.


---

This article focuses on the concept of silence and concealment in the context of the Croatian War of Independence (1991-1995) and analyses it as an expression of patriotism by means of two examples. The first example refers to women who were victims of war rape in Vukovar. The second example concerns the process of the peaceful reintegration of Eastern Slavonia. The analysis will present similarities between these two examples and show the role played by silence in making both the experiences of women and the non-violent UN peace-making mission invisible and in putting them out of public discourse.


---

Este artículo se centra en el concepto de silencio y ocultamiento en el contexto de la Guerra de Independencia de Croacia (1991-1995). Se analiza el silencio como una expresión del patriotismo a través de dos ejemplos. El primero se refiere a las mujeres que fueron víctimas de violaciones de guerra en Vukovar. El segundo ejemplo se refiere al proceso de reintegración pacífica de Eslavonia Oriental. El análisis presentará similitudes entre estos dos ejemplos y mostrará el papel desempeñado del silencio al hacer invisibles tanto las experiencias de las mujeres como la misión no violenta de la ONU para hacer la paz y eliminarlas del discurso público.


Download article