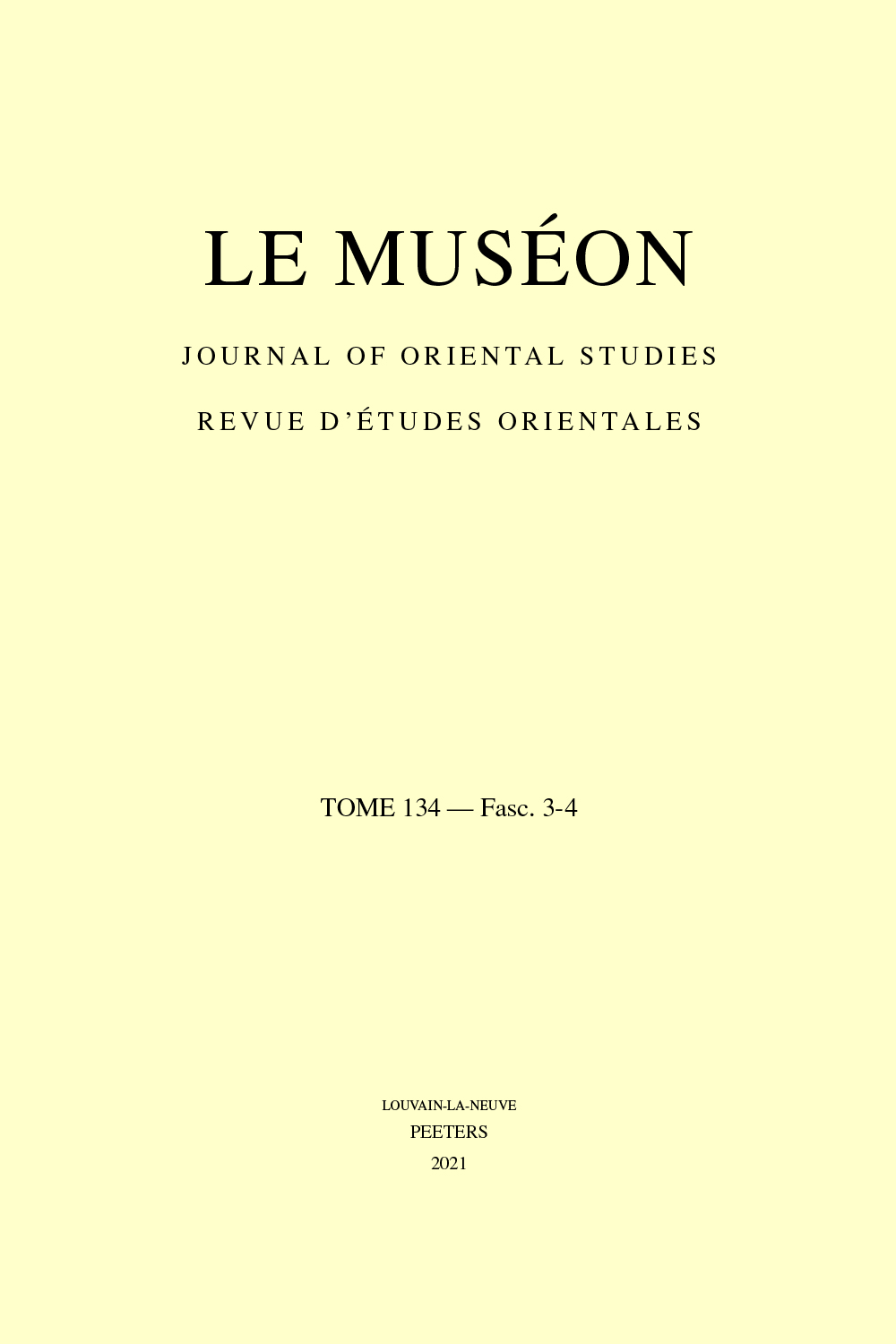 Document Details :

Title: Une réception égyptienne tardive de l'œuvre théologique de Sulaymān ibn Ḥasan al-Ġazzī (Xe-XIe s.)
Author(s): LA SPISA, Paolo
Journal: Le Muséon
Volume: 132 Issue: 1-2 Date: 2019
Pages: 223-244
DOI: 10.2143/MUS.132.1.3286539

Abstract :
This essay offers an edition of a very fragmentary Epistle, attributed to the Palestinian bishop of Gaza Sulaymān al-Ġazzī (10th-11th century). Actually, the Epistle is a free reworking of some of the theological treatises by the same author recently re-edited in a critical edition (CSCO 648). The Epistle published here for the first time, is attested in a very recent Copto-Arabic manuscript (19th century) of Egyptian origin, in the Bibliothèque Nationale de France (Par. Ar. 6981). The main interest of this short fragment lies not in the text itself, written in a very clumsy Arabic, but most of all in the fact that it witnesses a late – and so far the only one – Egyptian reception of the work of the Palestinian poet and theologian, who lived in the shadow of the Fatimid caliphate of al-Ḥākim bi 'Amr Allāh (d. 1021). This late witness, however, does not fall by chance. In fact, between 19th and 20th century, the Churches of Syria and Egypt knew a cultural renaissance thanks to the interest of some members of the ecclesiastical hierarchy. After a century of submission to the Greek culture imposed by Constantinople, the new Arabic speaking patriarchs began to reclaim their cultural heritage. During the same period, scholars and writers such as Jurjī Zaydān (1861-1914) founded the al-Hilāl magazine, through which Zaydān divulged the glorious history of the pre-modern Arabs.


Download article