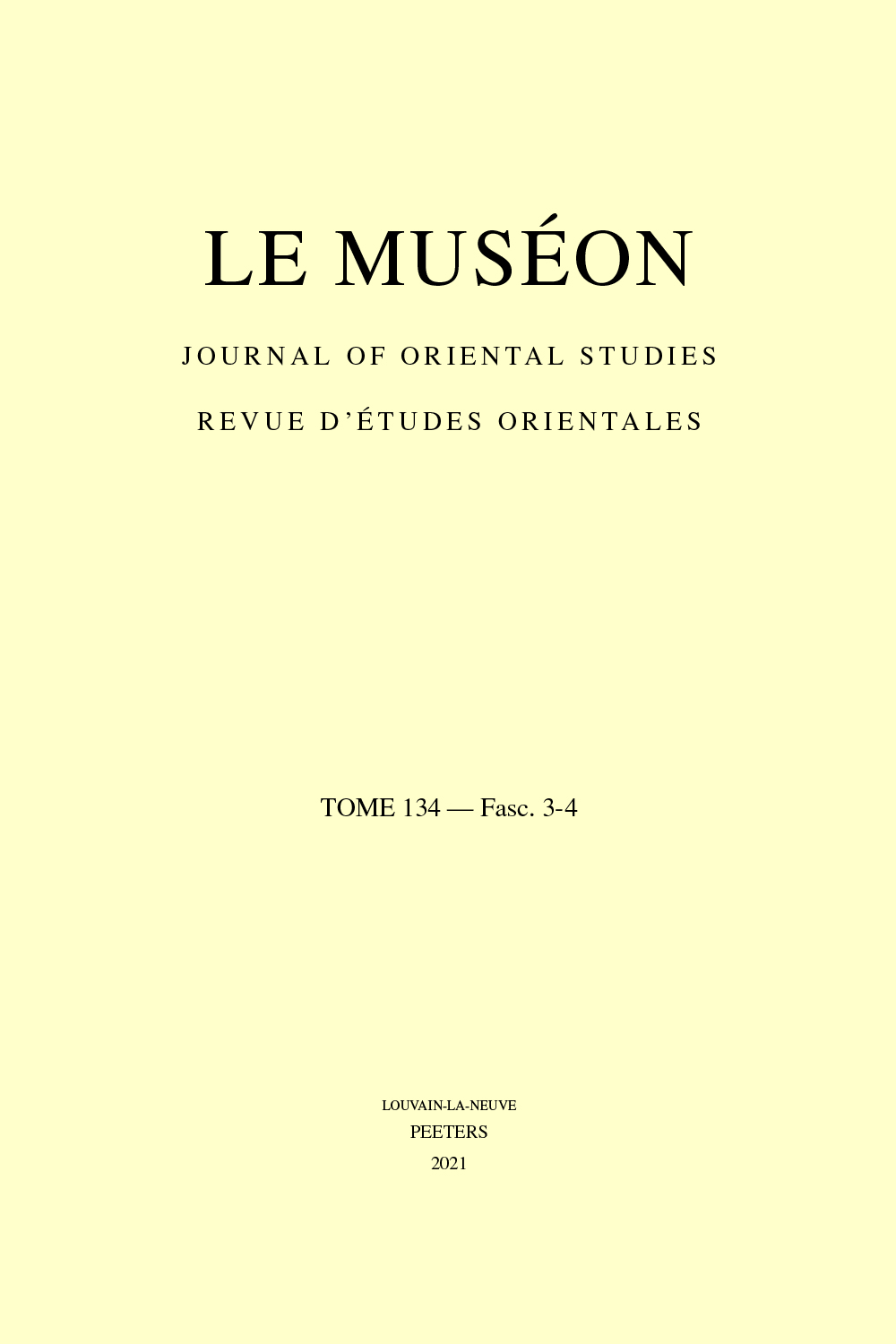 Document Details :

Title: The Inscription at Tamrut Castle
Subtitle: The Case for a Revision of Armenian History
Author(s): CHRISTIANIAN, Jirair
Journal: Le Muséon
Volume: 132 Issue: 1-2 Date: 2019
Pages: 107-122
DOI: 10.2143/MUS.132.1.3286535

Abstract :
In 1981, Robert W. Edwards had discovered a six-line Armenian inscription in the previously unreported castle of Tamrut of the Armenian Kingdom in Cilicia. Unfortunately, picture-taking conditions made it difficult to obtain a photograph that would allow for a full reading of the inscription. A high-resolution scan and digital image processing have now allowed the author to interpret the important parts of the inscription. These include the medieval name of the castle, T'ambrowt – thus establishing a link with the modern name of the castle, the year of construction of 1253 AD, and references to King Het'um I and his father Kostandin, Lord of Papeṙōn, in whose memory the castle was built. This information allows us to conclude that despite agreements with the military Crusader orders to protect the southern flanks of the kingdom, and the treaty of vassalage to the Mongols, Het'um I was in a position to build new fortifications to protect his kingdom, and exercised an autonomous policy of military activity. Evidence of construction – or renovation – preserved in other castles of the kingdom may be dated to Het'um I's reign, in which case it would support these conclusions, even though much of the military construction of Cilician Armenia is traditionally ascribed to King Lewon I or the baronial period which preceded his coronation.


Download article