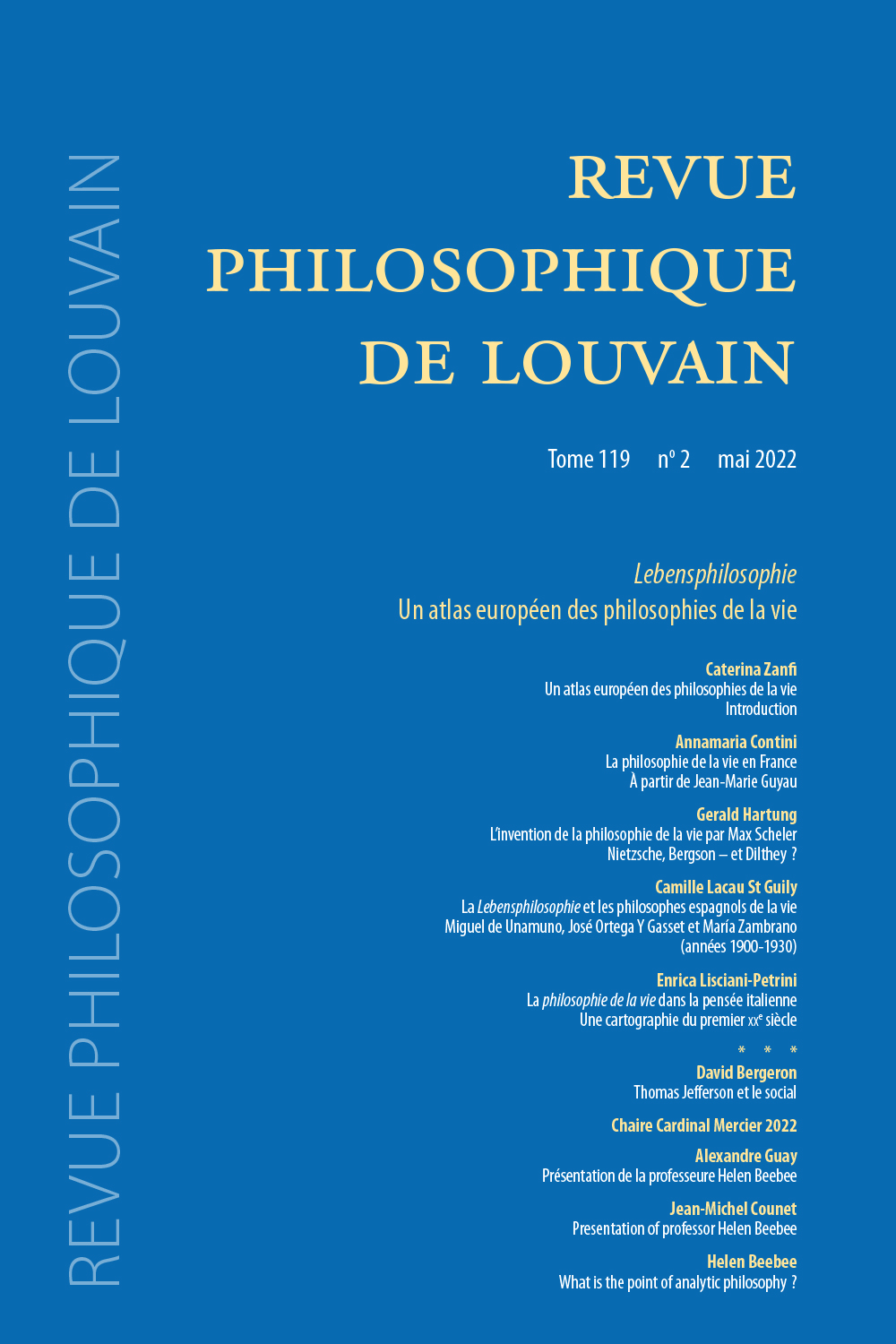 Document Details :

Title: Iris Marion Young et les questions environnementales
Subtitle: Justice climatique et responsabilité
Author(s): LARRÈRE, Catherine
Journal: Revue Philosophique de Louvain
Volume: 116 Issue: 4 Date: novembre 2018
Pages: 637-659
DOI: 10.2143/RPL.116.4.3286466

Abstract :
À plusieurs reprises, Iris Marion Young est intervenue sur des questions d'éthique ou de politique environnementale, qu'il s'agisse de l'écoféminisme ou des mouvements de justice environnementale. Même si elle ne l'a pas montré explicitement, il nous a semblé que, parmi les questions environnementales, celle du changement climatique, tout particulièrement, relevait du «modèle de connexion sociale» qu'elle a développé. Après avoir rappelé quelques-unes des difficultés que l'on rencontre lorsqu'il s'agit d'attribuer les responsabilités du changement climatique, nous montrons en quoi celui-ci peut être qualifié comme une «injustice structurale», au sens où l'entend Iris Marion Young, et comment cela requiert que l'on change de modèle de responsabilité, en abandonnant la responsabilité liée à la faute pour une conception relationnelle de la responsabilité, telle qu'Iris Marion Young la propose.


---

On a number of occasions Iris Marion Young took up a position on questions of ethics or environmental politics, whether in the areas of ecofeminism or movements of environmental justice. Even if she did not show it explicitly, it appears to us that, among environmental questions, that of climate change in particular belongs to the «social connection model» she developed. Having recalled some of the difficulties one encounters in attributing responsibility for climate change, we show how it can be viewed as a «structural injustice», as understood by Iris Marion Young, and how this requires us to change our model of responsibility, by abandoning responsibility linked to a fault for a relational view of responsibility, as proposed by Iris Marion Young.


Download article