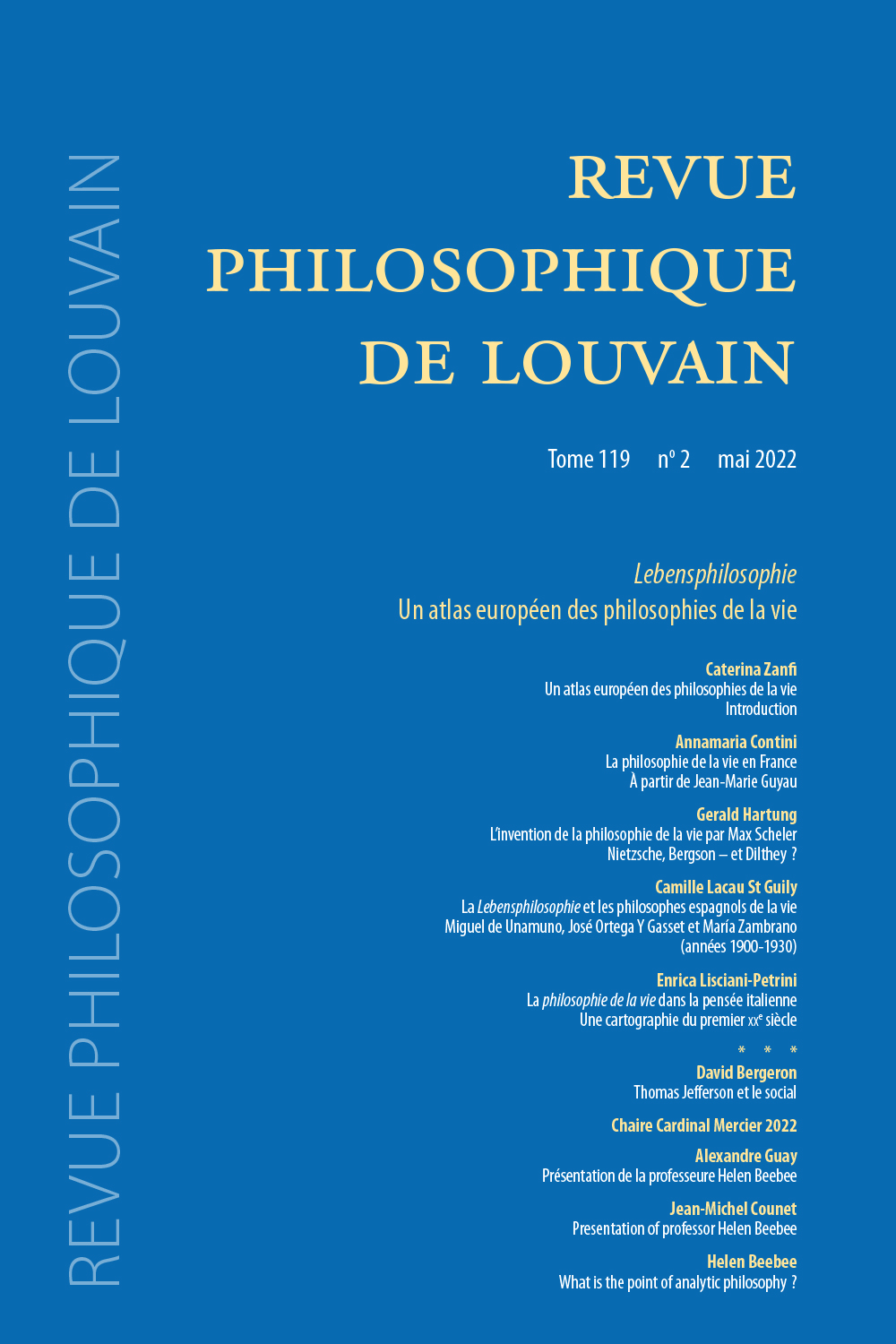 Document Details :

Title: Le multiculturalisme de Young reconsidéré
Subtitle: Éclairage de la phénoménologie féministe sur la différence ethnoculturelle
Author(s): GUÉRARD DE LATOUR, Sophie
Journal: Revue Philosophique de Louvain
Volume: 116 Issue: 4 Date: novembre 2018
Pages: 571-593
DOI: 10.2143/RPL.116.4.3286463

Abstract :
La philosophe américaine Iris M. Young occupe une place singulière au sein des théories du multiculturalisme. Pionnière de ce courant politique, elle s'en est finalement démarquée en reprochant aux «politiques de la différence culturelle» d'avoir négligé le poids des inégalités structurelles qui racialisent certaines minorités ethnoculturelles. L'article s'interroge sur la portée de cette critique qui paraît ramener le projet normatif de Young du côté des politiques antidiscriminatoires, davantage centrées sur la déconstruction des stigmates raciaux que sur la reconnaissance des différences culturelles. Il soutient que «la politique de la différence positionnelle youngienne» reste inscrite dans la logique multiculturaliste qui propose de reconnaître publiquement la valeur des différences ethnoculturelles. L'argumentation procède par rapprochement de l'antiracisme de Young avec sa phénoménologie féministe, afin de mettre en évidence la double valence des différences, lesquelles sont à la fois les supports de la résistance politique et les vectrices de processus de subjectivation spécifiques.


---

The American philosopher Iris M. Young occupies a singular place among theories of multiculturalism. Although a pioneer of this political movement she finally dissociated herself from it, reproaching the «politics of cultural difference» of neglecting the importance of the structural inequalities that racialise certain ethno-cultural minorities. The article inquires into the significance of this criticism that appears to classify Young's normative project with antidiscriminatory policies, more centred on the deconstruction of racial stigmas than on the recognition of cultural differences. It maintains that «Young's politics of positional difference» remains part of the multiculturalist logic that proposes to recognise publicly the value of ethno-cultural differences. The argument proceeds by bringing together Young's antiracism and her feminist phenomenology, in order to bring to light the double valency of the differences which are both the supports of political resistance and the conveyors of specific processes of subjectivation.


Download article