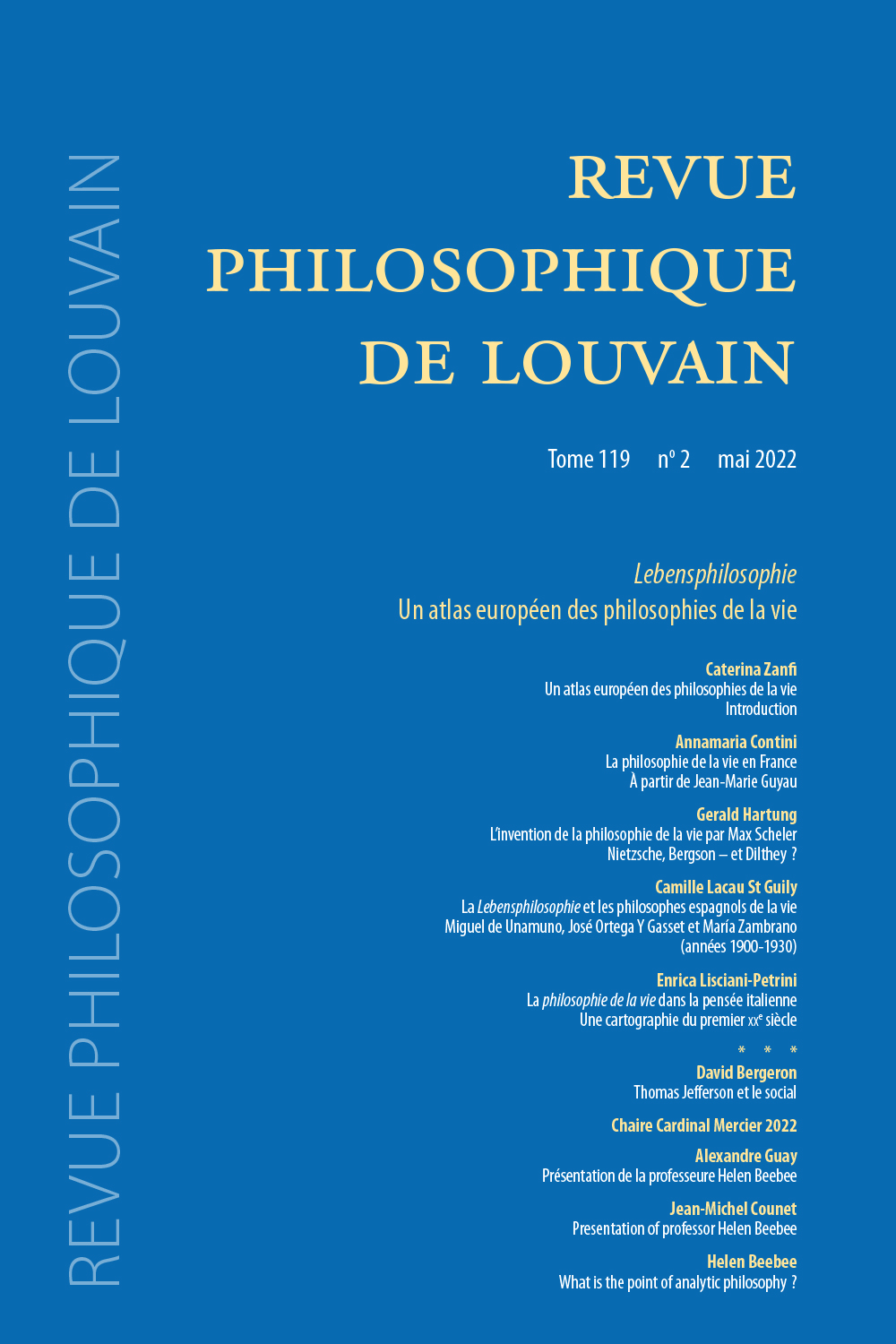 Document Details :

Title: De la possibilité d'une phénoménologie féministe
Subtitle: Retour sur l'approche d'Iris Marion Young
Author(s): GARRAU, Marie
Journal: Revue Philosophique de Louvain
Volume: 116 Issue: 4 Date: novembre 2018
Pages: 517-544
DOI: 10.2143/RPL.116.4.3286461

Abstract :
Dans quelle mesure la description de l'expérience vécue peut-elle acquérir une portée critique et servir le projet d'émancipation qui est celui du féminisme? Une phénoménologie féministe est-elle seulement possible? À quelles conditions et selon quelles modalités? Ce texte entend apporter des éléments de réponse à ces questions en se penchant sur le travail d'Iris M. Young et en particulier sur les textes réunis dans le recueil On Female Body Experience. «Throwing Like a Girl» and Other Essays (2005). Nous montrons que si Young a de bonnes raisons de se tourner vers la tradition phénoménologique et existentialiste dans la perspective féministe qui est la sienne, l'usage des catégories de la phénoménologie expose son discours aux écueils réels de l'essentialisation, de l'homogénéisation et de l'exclusion. Si Young parvient à les éviter, c'est dans la mesure où elle assume un usage impur de la phénoménologie, qui subordonne la description de l'expérience vécue à une analyse critique des structures sociales qui en rendent raison. Plutôt qu'une phénoménologie féministe, c'est donc un féminisme phénoménologique et critique qu'elle nous invite à construire dans le prolongement de son propre travail.


---

To what extent can the description of lived experience acquire a critical significance and serve the emancipation project of feminism? Is feminist phenomenology even possible ? Under which conditions and how? The aim of this article is to reply to these questions in part by examining the work of Iris M. Young, especially the texts brought together in her book On Female Body Experience. «Throwing Like a Girl» and Other Essays (2005). We show that if Young has good reasons for turning towards the phenomenological and existentialist tradition from her feminist perspective, the use of categories from phenomenology exposes her discourse to the real pitfalls of essentialism, homogenisation, and exclusion. If Young manages to avoid them, it is because her use of phenomenology is impure, subordinating the description of experience to a critical analysis of the social structures that are the reason for it. It is therefore a phenomenological and critical feminism, rather than a feminist phenomenology, that she invites us to construct in extending her work.


Download article