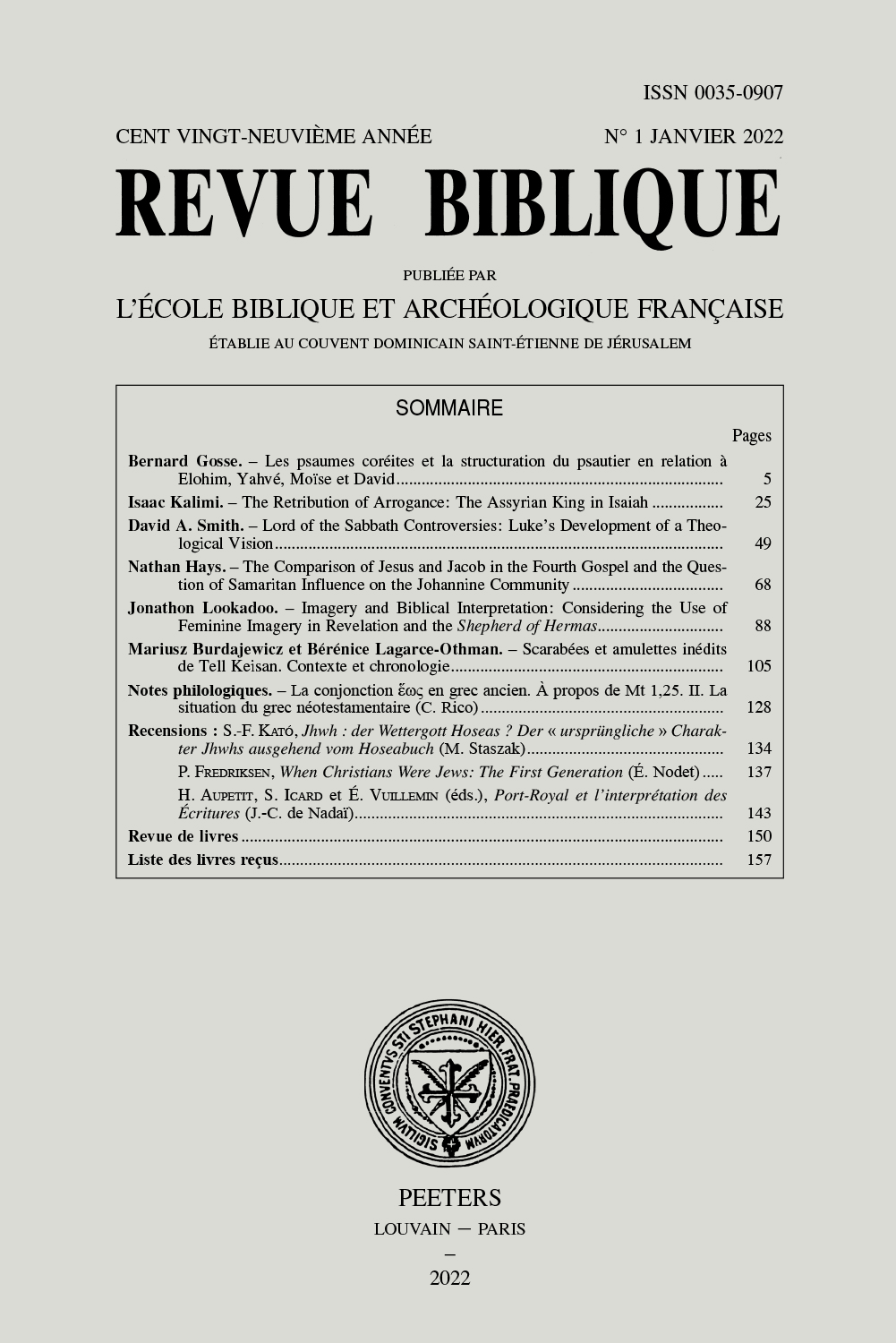 Document Details :

Title: Paul 'apôtre' dans les Actes (Ac 14,4.14) et l'ambition ecclésiologique de Luc
Author(s): RASTOIN, Marc
Journal: Revue Biblique
Volume: 126 Issue: 2 Date: 2019
Pages: 264-276
DOI: 10.2143/RBI.126.2.3286412

Abstract :
En Ac 14,4.14, Luc qualifie Paul et Barnabé d'apôtres. Cet emploi semble s'opposer au critère apostolique donné en Ac 1,22 qui paraît restreindre ce terme aux seuls Douze et crée de ce fait une énigme pour les commentateurs. Aucune des explications traditionnellement proposées – lapsus calami, usage d'une source antiochienne, sens différent du terme – ne s'est imposée. Pourtant, bien situé dans le projet littéraire et théologique de l'ensemble Luc-Actes, cet emploi prend sens dans le cadre de l'ecclésiologie lucanienne. Il constitue une étape majeure dans une construction commencée bien avant et qui vise à défendre le statut apostolique de Paul tout en préservant la position prééminente des Douze.


---

In Acts 14:4.14, Barnabas and Paul are called 'apostles'. A unique exception in the book, this fact seems to contradict the criterion for apostolicity given in Acts 1:22 and has been an enigma for commentators. None of the traditionally proposed explanations – lapsus calami, a rewriting of an 'antiochian tradition', a different meaning for the term 'apostle', etc. – has been found convincing. Firmly located in the whole of Luke's literary and theological project, this qualification makes good sense for his ecclesiology and is a discrete step in the Lucanian design of founding Paul's apostolic status while preserving the eminent position of the Twelve.


Download article