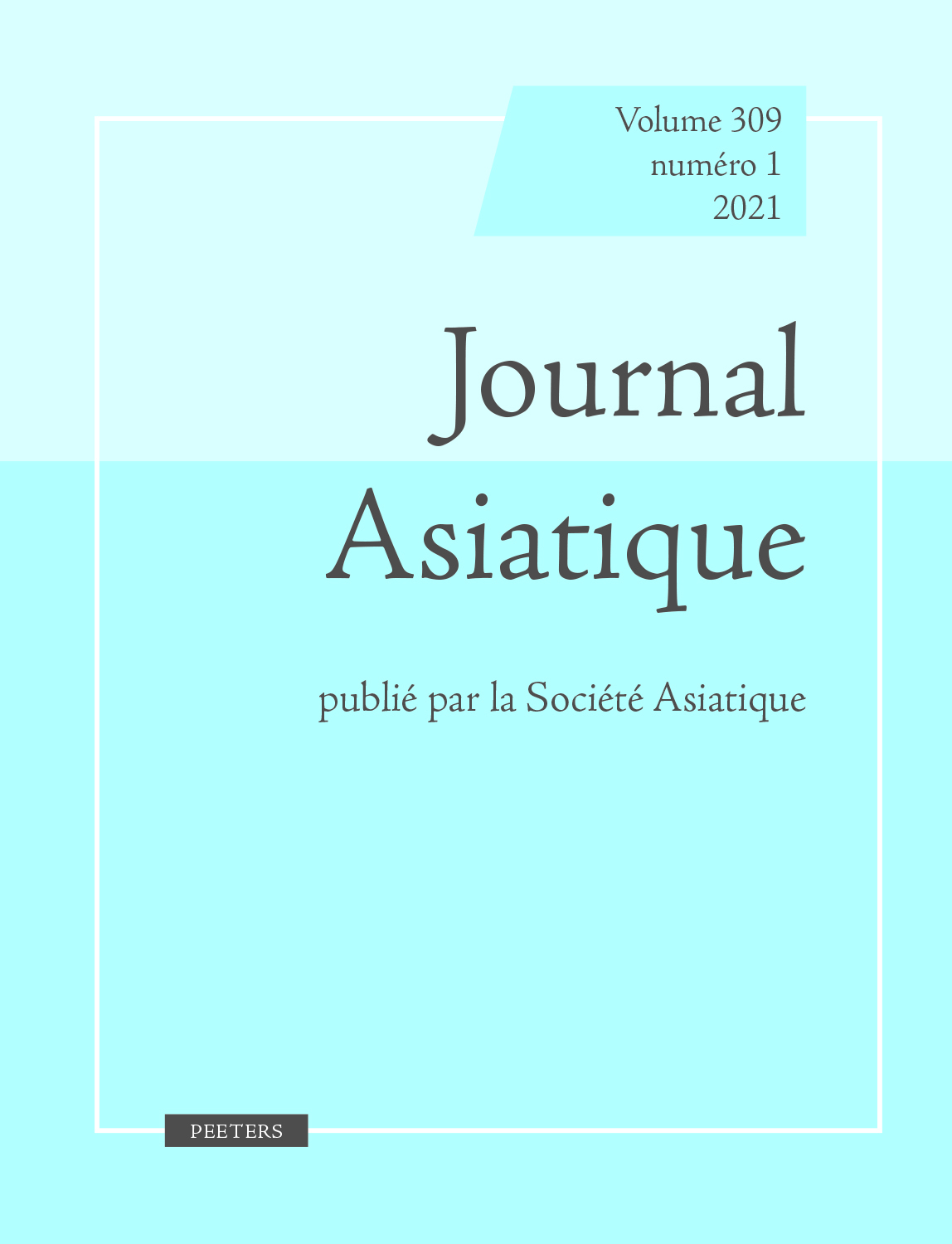 Document Details :

Title: Groping in the Dark
Subtitle: The First Attempt to Interpret the Bugut Brāhmī Inscription
Author(s): VOVIN, Alexander
Journal: Journal Asiatique
Volume: 307 Issue: 1 Date: 2019
Pages: 121-134
DOI: 10.2143/JA.307.1.3286344

Abstract :
This article is a sequel to the interpretation of the Khüis Tolgoi inscription published in the previous issue of the Journal Asiatique. The Bugut inscription is at least twenty years older than the Khüis Tolgoi inscription, being probably erected in 584 AD but no later than 587 AD. It is a quasi-builingual, with two inscriptions on the same stone: Sogdian that has been extensively studied before by Kliashtornyi, Livshits, and Yoshida, and the inscription in Brāhmī, that has not been properly studied before (only wild speculations regrding the identity of its language without any attempt to discuss the data have been published so far). Based on Dieter Maue's reading, which was greatly facilitated by 3D photography, I was able to interpret the inscription and to establish the identity of its language, which turned out to be essentially the same as the language of the Khüis Tolgoi inscription: an early Mongolic language, quite closely related to the Middle Mongolian of the thirteenth-fourteenth century in spite of 600 years that separate them. This discovery has many important consequences for linguistic history and history of Central Asia, among which the most important are: first, the fact that the oldest language on the steppe of the 'Ataic' type is Mongolic, and not Turkic, and second that this Mongolic language was the official language of the first Turkic khaganate, which in its turn explains why we have no inscriptions in Old Turkic before the second khaganate.


Download article