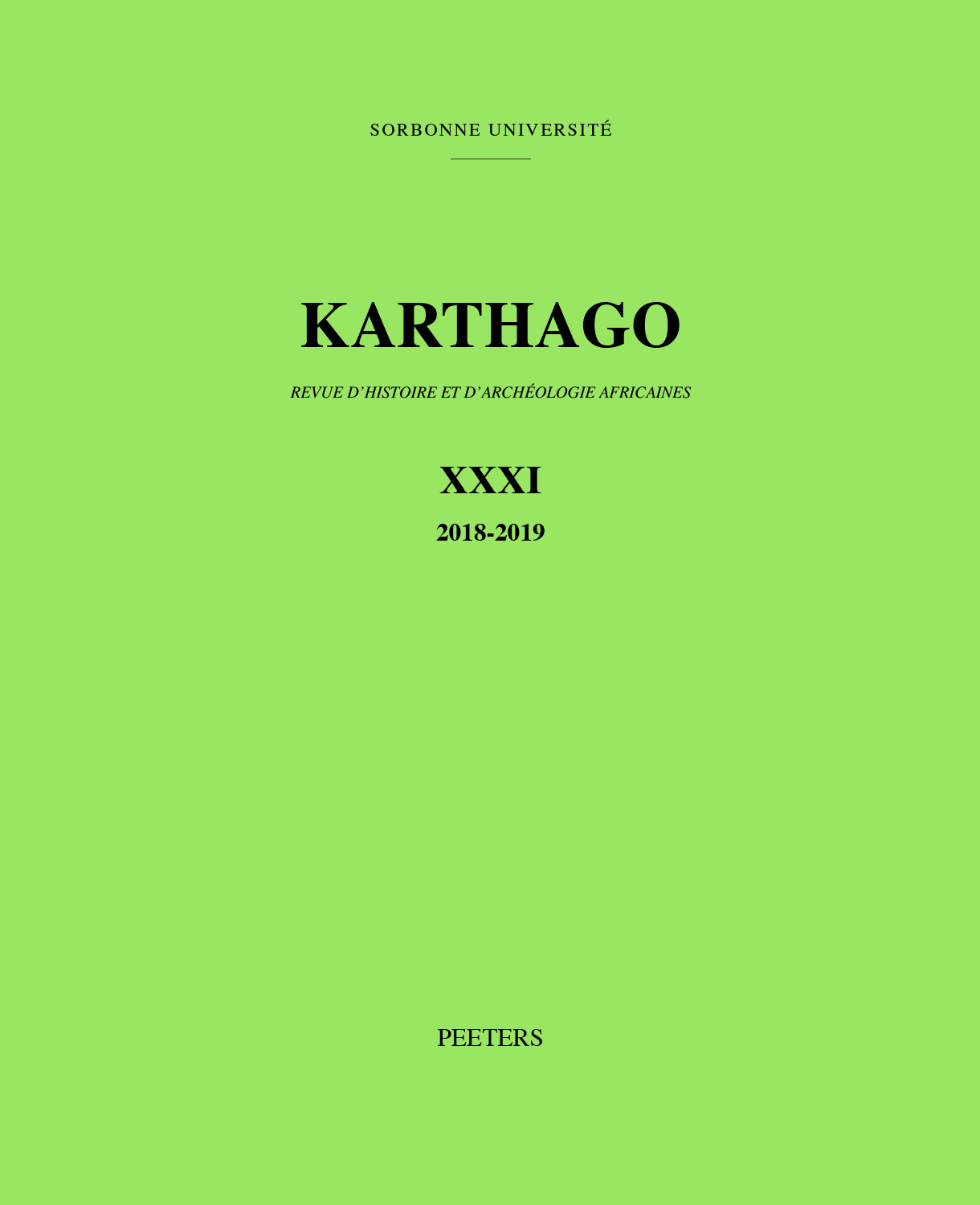 Document Details :

Title: Selinunte tra la seconda metà del IV e il III secolo a.C.
Subtitle: Un insediamento dell'eparcha cartaginese al centro del Mediterraneo
Author(s): CHIARENZA, Nicolà
Journal: Karthago
Volume: 31 Date: 2018-2019
Pages: 27-63
DOI: 10.2143/KAR.31.0.3286279

Abstract :
Molti aspetti dell'insediamento sorto a Selinunte dopo la distruzione della città ad opera dei Cartaginesi nel 409 a.C. sono ancora poco noti e oggetto di dibattito, anche a seguito dell'esiguità dei dati editi. Allo scopo di contribuire alla comprensione di questa fase, dopo una sintesi dello status quaestionis, vengono presentati in questo contributo i risultati preliminari dello studio di alcuni contesti cultuali e domestici inediti. I dati evidenziano l'inserimento di Selinunte nell'eparchia cartaginese in Sicilia e nella più ampia rete politica, commerciale e culturale che accomuna gli insediamenti posti sotto il controllo della città nordafricana. Oltre gli aspetti della cultura materiale di derivazione ellenica, è possibile riconoscere nelle attività rituali, nell'architettura e nel repertorio vascolare di Selinunte, numerosi elementi peculiari degli insediamenti punici del Mediterraneo.


---

Many cultural aspects of Selinus after the conquest by the Carthaginian troops in 409 BC are still under debate. The paucity of published data is one of the reasons for the lack of knowledge of the settlement during the Punic period. In order to contribute to a better understanding of this phase of Selinus, this paper – following a brief status quaestionis – presents the preliminary results of research on some unpublished cult and domestic contexts. The data highlight that the site of Selinunte was part of the Carthaginian eparchy in Sicily and included in the wider political, economic and cultural network connecting the Mediterranean settlements under the Carthaginian control. Although there is visible Greek influence on the material culture, peculiar features of Mediterranean Punic settlements can also be found within Selinus' architecture, ceramic assemblages and ritual remains from this period.


Download article