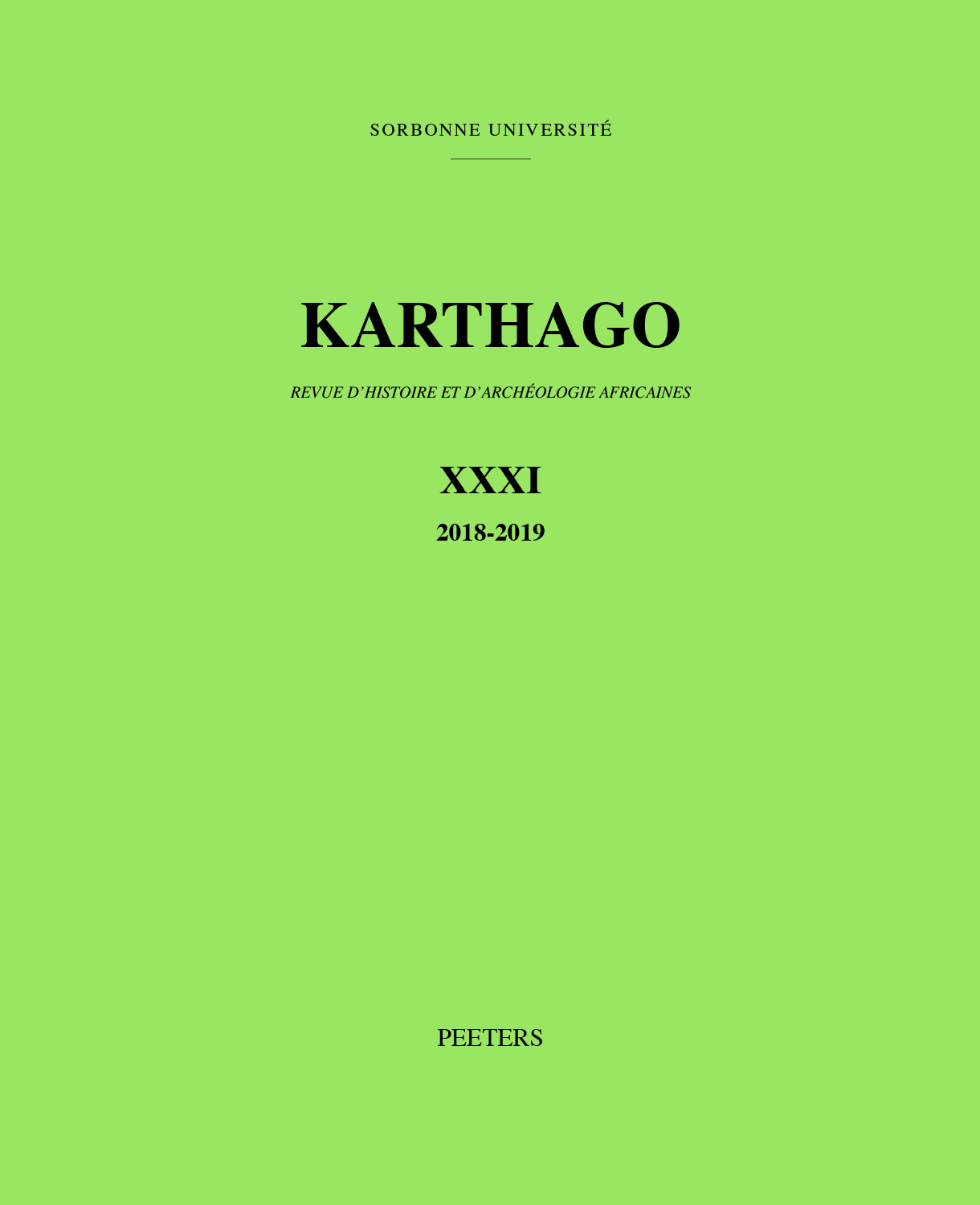 Document Details :

Title: Stelae, Graves and Eastern Mediterranean Connections at Carthage
Subtitle: A Fresh Look at Tomb 324 of P. Gauckler's Excavations
Author(s): ORSINGHER, Adriano
Journal: Karthago
Volume: 31 Date: 2018-2019
Pages: 1-25
DOI: 10.2143/KAR.31.0.3286278

Abstract :
This paper re-examines the neglected tomb 324 (c. second/third quarter of the 6th century BC) of Paul Gauckler's excavations in the cemeteries of Carthage. The luxury artefacts included among its grave goods indicate the wealth and status of the owner, but – most importantly – emphasize a connection with the eastern Mediterranean. A limestone stele depicting a shrine with a three-betyl altar deserves special attention because it may have been the central focus of some funerary rituals. Overall, this grave represents an emblem of the revival of long-distant contacts and movements during the Persian period, as a consequence of a new political framework attested in the Levant.


---

Cet article propose un nouvel examen de la tombe 324 des fouilles de Paul Gauckler dans les nécropoles de Carthage, tombe qui date du deuxième ou troisième quart du VIe siècle avant J.-C. environ et n'a été que peu étudiée. Les objets précieux inclus dans l'équipement funéraire indiquent la richesse et le statut du propriétaire, et témoignent surtout d'un lien avec la Méditerranée orientale. Une stèle en calcaire représentant une chapelle avec un autel à trois bétyles mérite une attention particulière car elle a peut-être joué un rôle important dans certains rituels funéraires. De manière générale, cette tombe demeure un symbole de la reprise de contacts et de mouvements sur la longue distance au cours de la période perse, conséquence du nouveau contexte politique qui s'affirme au Levant.


Download article