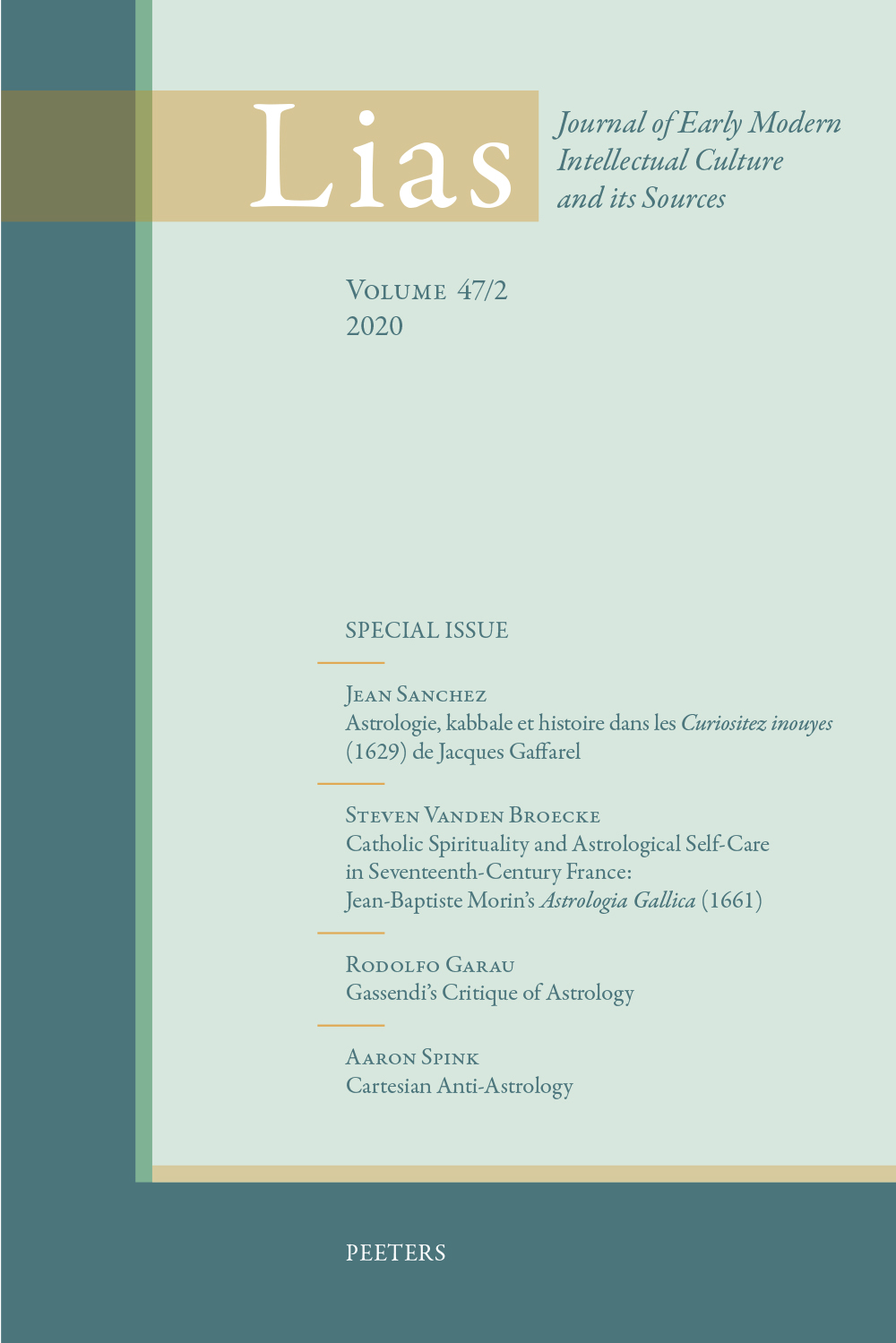 Document Details :

Title: Pirro Ligorio's Role in the Emergence of Epigraphy as a Discipline
Author(s): PEREZ GALVAN, Paloma
Journal: Lias
Volume: 45 Issue: 2 Date: 2018
Pages: 203-221
DOI: 10.2143/LIAS.45.2.3286102

Abstract :
The work of the Neapolitan architect and antiquarian Pirro Ligorio (c.1513-1583) is generally dismissed because of his reputation as a forger. In the last decades, however, scholars have re-established Ligorio's figure by taking a keen interest in his life and career; yet the Neapolitan architect's influence in the epigraphic field is still largely overlooked. By exploring some of the innovative aspects of Ligorio's main work Delle Antichità di Roma and how these were an integral part of his antiquarian working method, this paper seeks to demonstrate that Ligorio had an impactful role in epigraphic studies in the Cinquecento and that he was a forerunner in the epigraphic field. Although it was the treatment of his inscriptions in the Corpus Inscriptionum Latinarum that ultimately contributed to his reputation as a forger, this article will also show that, at the same time, the handling of his falsae allowed modern epigraphers to adopt a more impartial judgement on spurious tituli. In this way, this article emphasises the pioneering role of Ligorio in the discipline of epigraphy: his innovative approaches to the classical past shaped the perception and study of inscriptions, not only in the sixteenth century but also in more recent times. The analysis of his methods can therefore provide us with an even deeper understanding of the history of modern epigraphy.


Download article