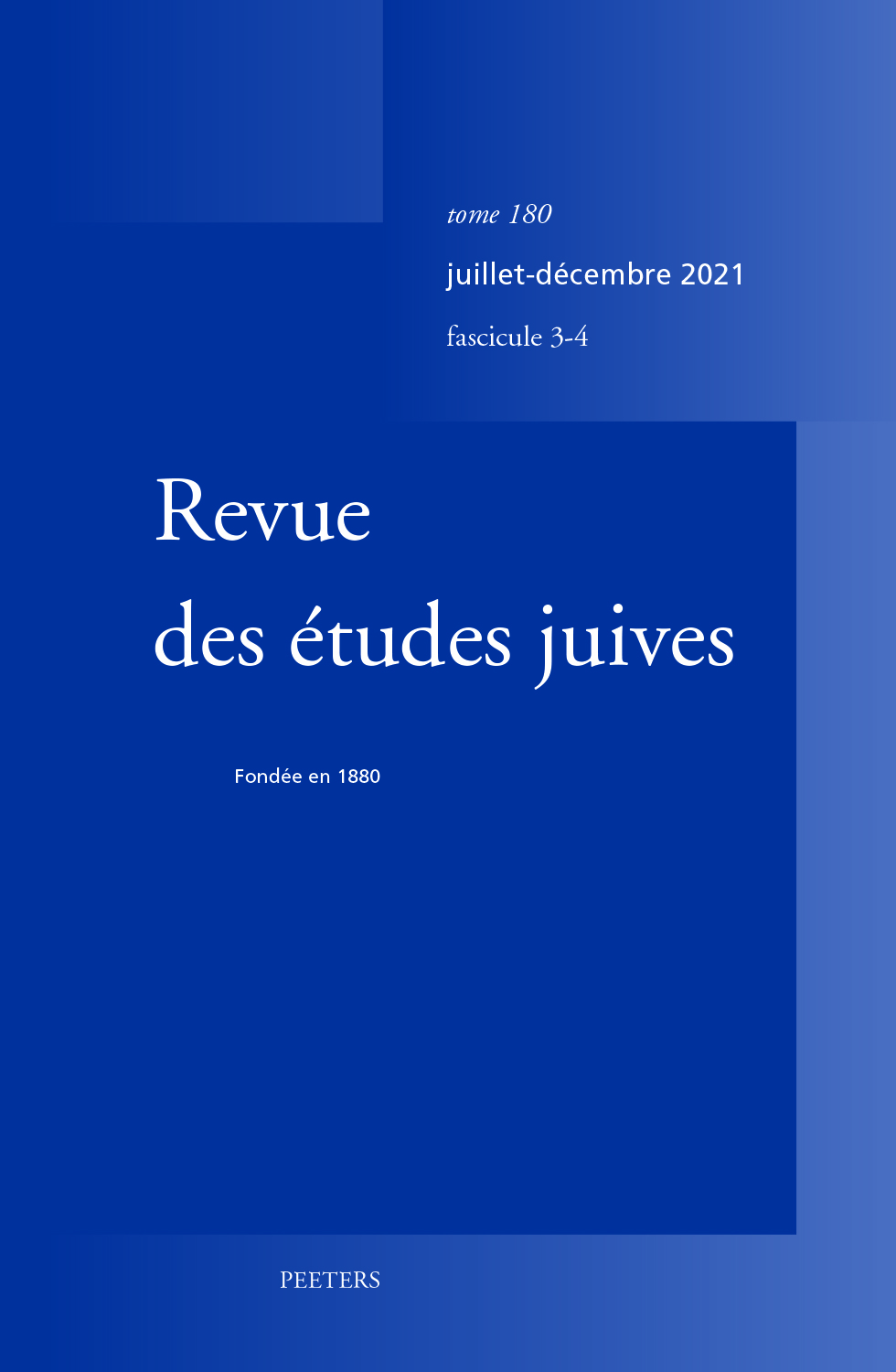 Document Details :

Title: Coping with Word-Order Differences between Hebrew and Aramaic in a Hebrew-Aramaic Translation
Author(s): BREUER, Yochanan
Journal: Revue des Études Juives
Volume: 178 Issue: 1-2 Date: janvier-juin 2019
Pages: 47-57
DOI: 10.2143/REJ.178.1.3286066

Abstract :
The book of Halakhot pesuqot, composed in Jewish Babylonian Aramaic during the Geonic period, was translated under the title Hilkhot Re'u into a kind of Hebrew which is very similar to Mishnaic Hebrew. This is the first case of an Aramaic-Hebrew translation known to us, and its method of translation deserves analysis and description. In this article the case of word-order is examined: when the languages differ in rules or tendencies, to what extent did the translator adapt his language to the rules of the target language? Was his language affected by the source language? According to this research, the source language affects the translation to some degree, but this does not cause a violation of strict rules of Mishnaic Hebrew (which is the target language): when an Aramaic pattern does not exist in Hebrew at all, word-order is always changed according to the Hebrew order; when an Aramaic pattern is rare in Mishnaic Hebrew, it is usually changed to meet the Hebrew tendency; only when the Aramaic word-order can be accepted in Hebrew, in most cases the original order is maintained.


---

Composées en araméen judéo-babylonien pendant la période des Ge'onim, les Halakhot pesuqot furent traduites sous le titre de Hilkhot Re'u en un type d'hébreu très proche de celui de la Michna. Il s'agit du premier cas de traduction de l'araméen à l'hébreu dont nous ayons connaissance et sa méthode de traduction mérite d'être analysée et décrite. Le présent article considère la question de l'ordre des mots: quand des langues suivent des règles ou des tendances différentes, dans quelle mesure le traducteur adapte-t-il son expression aux règles de la langue d'arrivée? Est-il influencé par la langue de départ? D'après la présente enquête, la langue de départ affecte la traduction dans une certaine mesure, mais sans enfreindre les règles proprement dites de la langue d'arrivée, l'hébreu michnique: chaque fois qu'une tournure araméenne n'existe pas du tout en hébreu, l'ordre des mots est modifié selon l'usage de l'hébreu; si elle est rare en hébreu michnique, elle est en générale modifiée pour correspondre à la tendance dominante en hébreu; ce n'est que lorsque l'ordre des mots de l'original est acceptable en hébreu qu'il est, presque toujours, conservé.


Download article