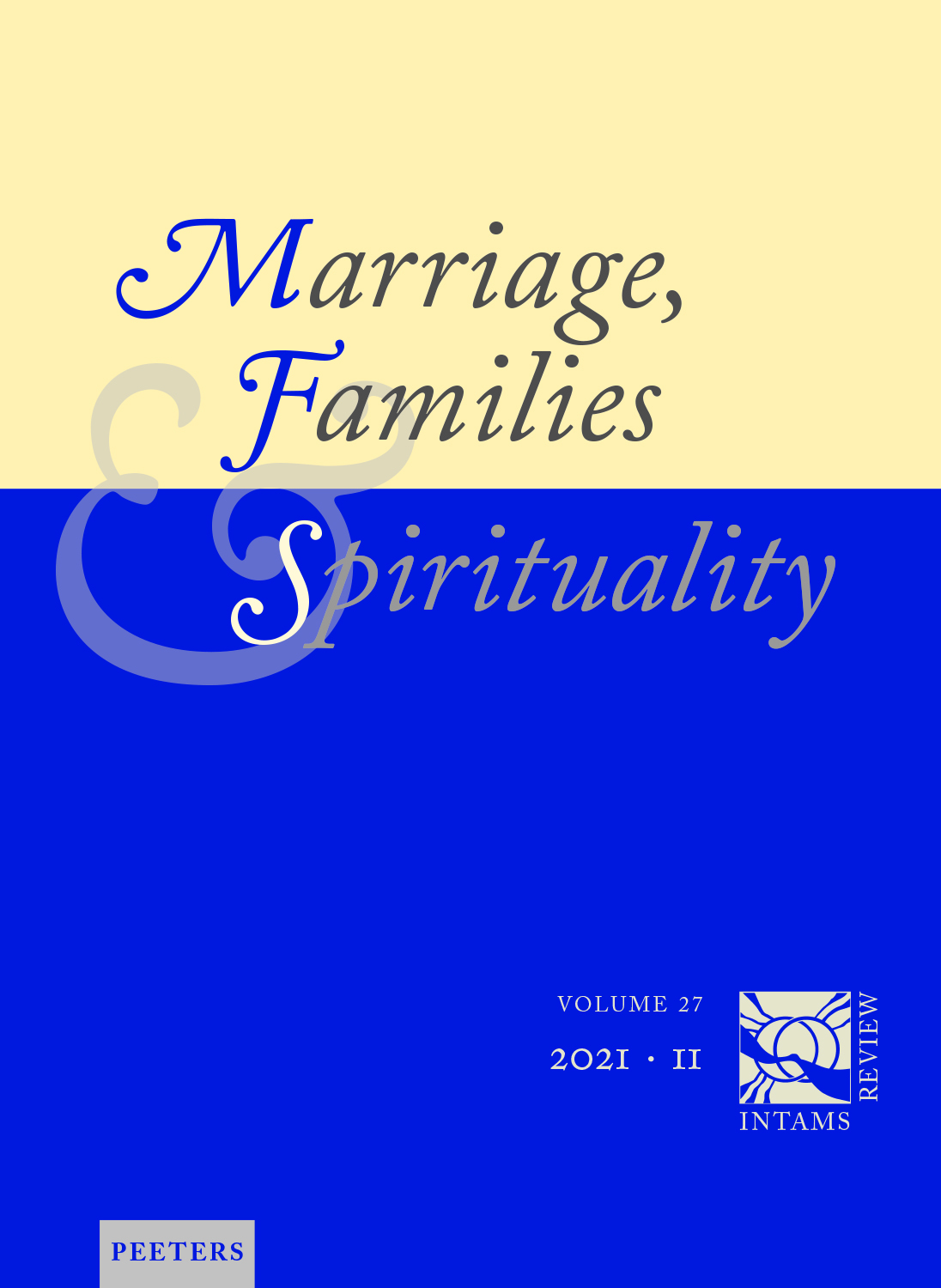 Document Details :

Title: 'Neue' familiale Lebensformen
Subtitle: Theologisch-ethische Perspektiven und normative Orientierungen
Author(s): SAUTERMEISTER, Jochen
Journal: Marriage, Families & Spirituality
Volume: 24 Issue: 2 Date: 2018
Pages: 248-263
DOI: 10.2143/INT.24.2.3285675

Abstract :
The Post-Synodal Apostolic Exhortation Amoris laetitia of Pope Francis has opened new perspectives on possible theological and pastoral approaches to people in family life whose lives do not correspond to the Church's ideal image of marriage and family. Nevertheless, controversies persist in the Church over how these 'new' family forms should be theologically interpreted, how they should be morally evaluated and ethically assessed. These controversies can also be understood as conflicts in perspective, grounded on different understandings of pastoral care. In contrast to an 'applied pastoral theology', Amoris laetitia is characterized by the dynamics of a pastoral paradigm shift that was certainly introduced at the Second Vatican Council but has not yet been consistently carried out. This article explores the question of how the 'new' family forms can be appreciated from a theological-ethical perspective and how normative orientations can be gleaned when this new paradigm change is taken up. For this purpose, the lived reality of life and the life stories, couple stories, and family stories with their own dynamics and needs need to be comprehensively examined. This includes both experiences of contrast and of meaning from people in the context of their biographies and life choices. These experiences must be theologically reflected on and interpreted against the background of the experience of faith and acknowledged as such. In this way, experiences of new beginnings, of hope, of openness to forgiveness, of lived responsibility, of solidarity, of patience, of the insight into one's own limits, of guilt, and the experience of change and not being right or the experiences of faithfulness until the final end or death can be appreciated. For a theological-ethical reflection and a pastoral accompaniment of new family forms no substantially new normative orientations are needed. Rather, what is needed is an updating and renewal of the principal value orientations taking into consideration concrete life experiences. In light of the 'transmoral norm' of the Gospel, they must be interpreted and expressed in a way that is sensitive to biography, lifestyle, and context. As a consequence, the task is to give this pastoral paradigm an appropriate institutional expression.


Download article