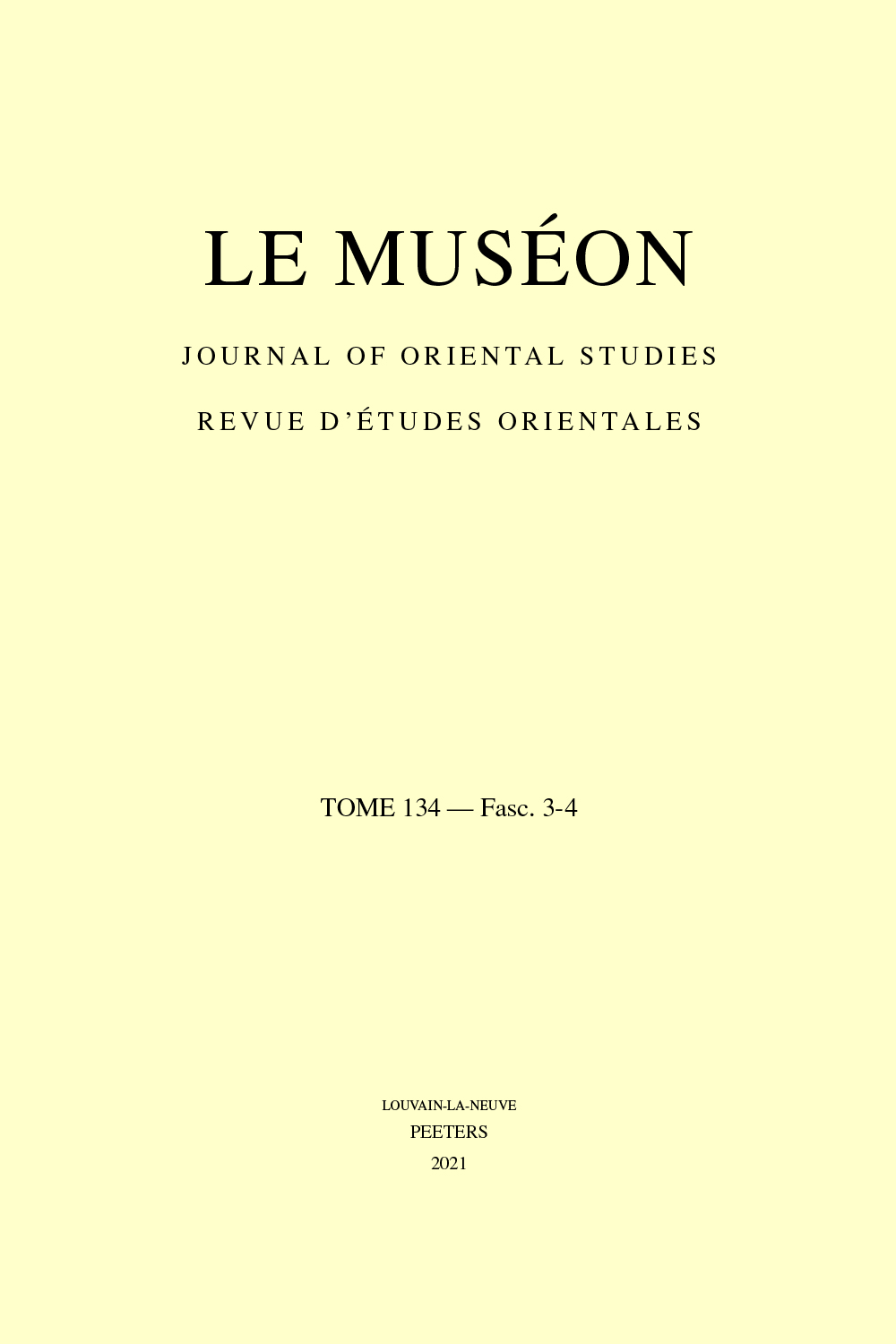 Document Details :

Title: A Bohairic Fragment of the Acts of Matthew in the City of the Prietsts and Other Coptic Fragments from the Genizah of the Umayyad Mosque in Damascus
Author(s): SUCIU, Alin
Journal: Le Muséon
Volume: 131 Issue: 3-4 Date: 2018
Pages: 251-277
DOI: 10.2143/MUS.131.3.3285649

Abstract :
At the beginning of the 20th c., numerous fragments of Jewish and Christian manuscripts in different languages were discovered in the Treasury Dome (Qubbat al-khazna) of the Great Umayyad Mosque in Damascus. According to the notes of Bruno Violet, who studied and partly photographed the manuscripts during a research mission to Damascus, among them there were also 18 Coptic fragments. Four of them were photographed while the manuscripts were in Berlin in 1908. The photographs of the Coptic fragments from the Damascus Qubba are currently kept in the State Library in Berlin. The present article introduces these four fragments and discusses their content and their relevance for Coptic studies. Special attention is given to one of them, a tenth-century Bohairic fragment of the Acts of Matthew in the City of the Priests, which represents the first attestation of this apocryphal text in Coptic.


Download article