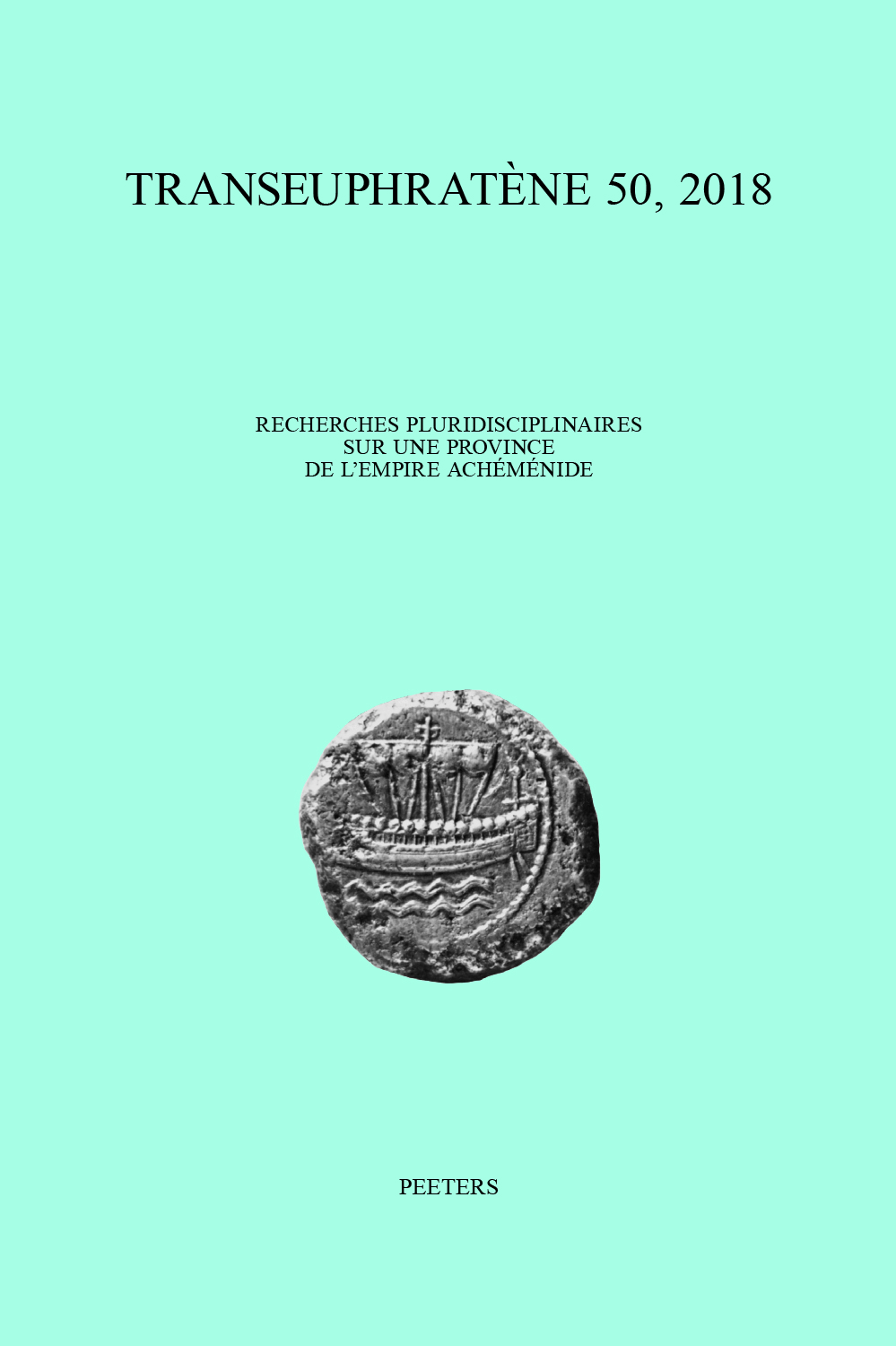 Document Details :

Title: Quel rôle a joué l'époque perse dans la diversification textuelle issue des livres des Rois?
Author(s): RICHELLE, M.
Journal: Transeuphratène
Volume: 50 Date: 2018
Pages: 155-179
DOI: 10.2143/TE.50.0.3285511

Abstract :
L'histoire de la transmission des livres des Rois est marquée par l'existence de deux éditions littéraires, reflétées par le texte massorétique (TM) et la Septante (LXX). Ces dernières années, les spécialistes ont souvent cherché les origines de cette diversité textuelle dans la période hellénistique, plus précisément au temps des Hasmonéens. Dans cet article, nous montrons que l'époque perse doit également être considérée comme un candidat crédible, voire meilleur. En particulier, l'édition reflétée par le TM existait déjà lorsque 2 Chroniques a été rédigé, vers la seconde moitié du IVe s. De plus, nous évaluons de manière critique l'hypothèse, formulée par A. Schenker, d'un manuscrit archétype de Samuel-Rois, datant du IVe s. environ, en amont aussi bien du TM et de la LXX des Rois que du TM des Chroniques. Enfin, nous examinons le phénomène de l'assimilation de certaines lectures des Chroniques en 1-2 Rois, une autre contribution possible de la période perse à l'évolution textuelle des Rois.


---

The transmission history of the Books of Kings is marked by the existence of two literary editions, reflected in the Masoretic text (MT) and the Septuagint (LXX). In recent years, scholars have often searched for the origins of this textual diversity in the Hellenistic period, especially during the rule of the Hasmoneans. This article demonstrates that the Persian period should also be considered a credible candidate, if not a better one. In particular, the edition reflected in the MT already existed when 2 Chronicles was written, around the second half of the IVth century B.C.E. In addition, this article critically assess the hypothesis, formulated by Adrian Schenker, of an archetype of Samuel-Kings, dating from the IVth century approximately, behind the MT and LXX of Kings as well as the MT of Chronicles. Finally, it explores the phenomenon of assimilation of certain textual features of Chronicles in Kings, another possible contribution of the Persian period to the textual evolution of Kings.


Download article